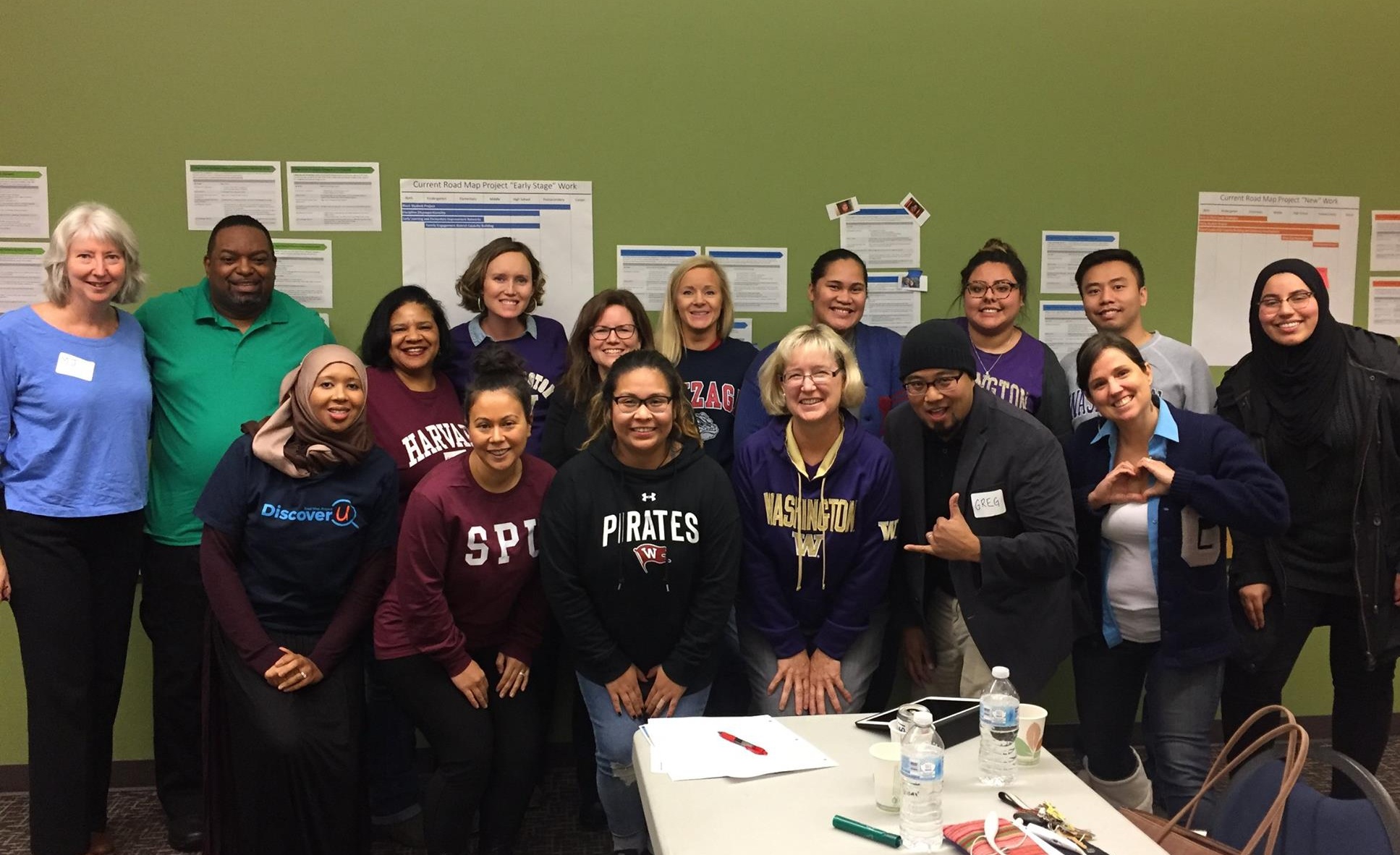 Inaugural Community Leadership Team members and Community Center for Education Results staff celebrate DiscoverU 2017.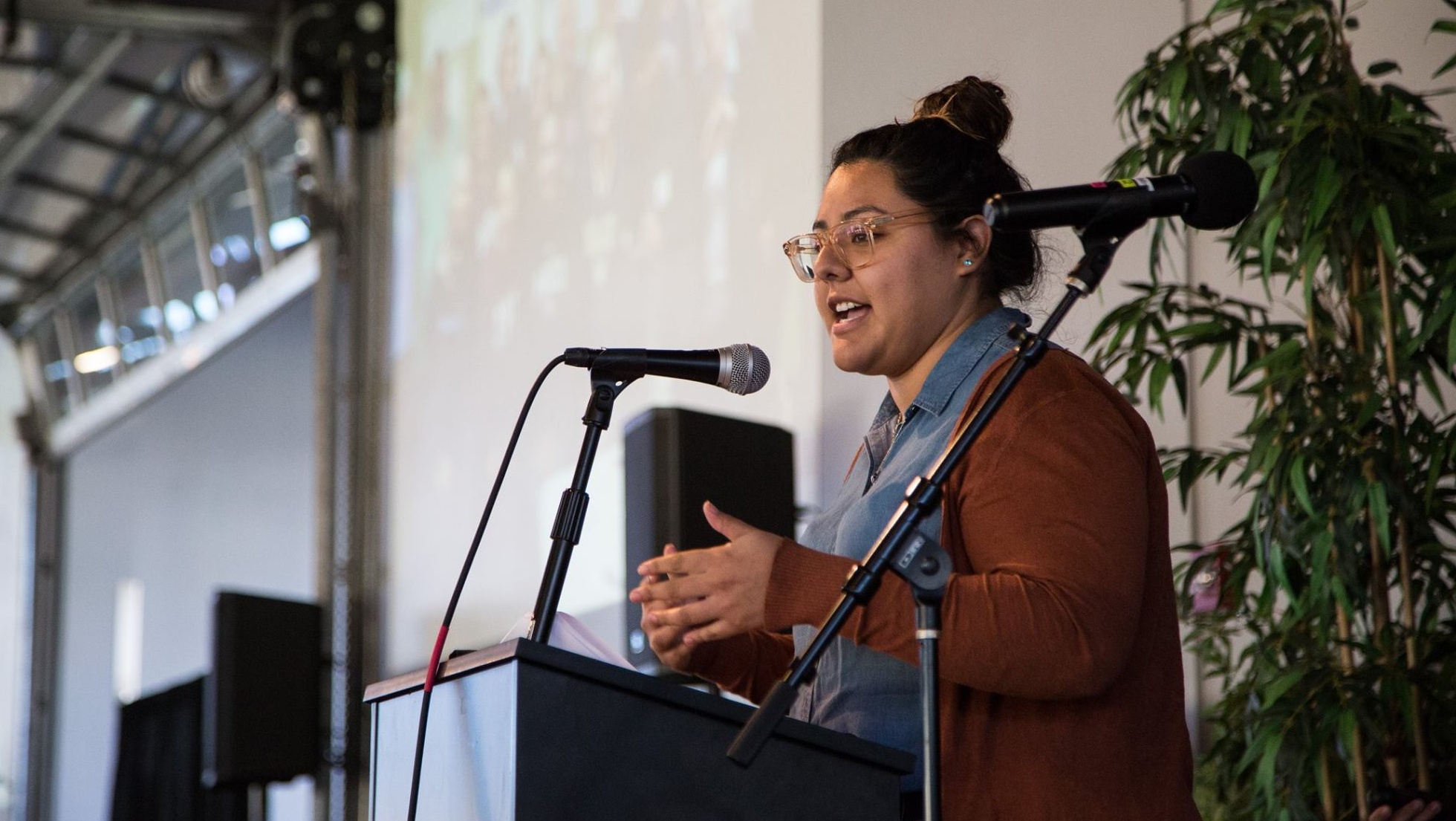 Former Community Leadership Team member Larissa Reza Garcia advocates for a Clean Dream Act at the December 2017 Education Results Networking Meeting.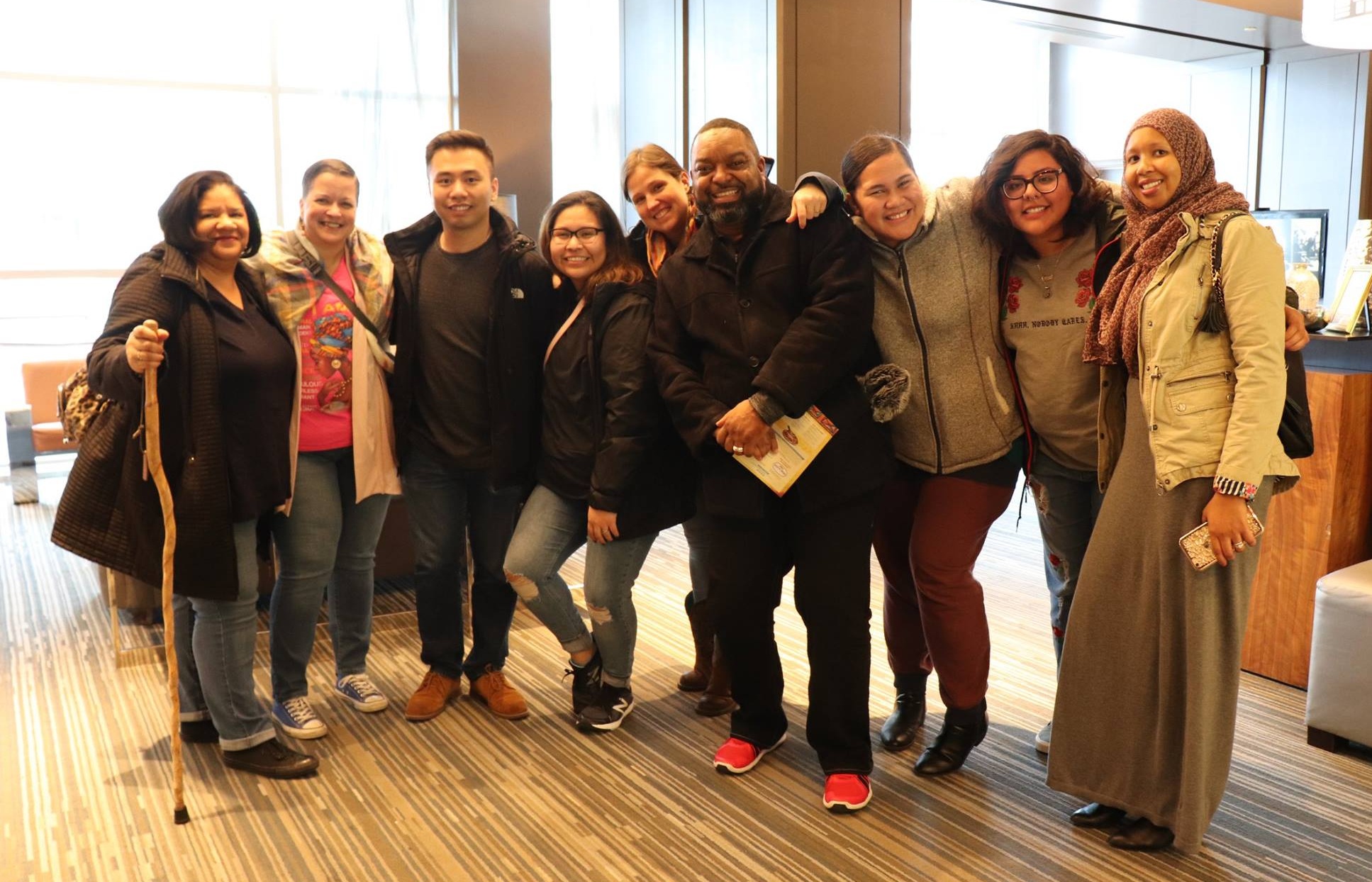 Community Leadership Team members and CCER staff at PolicyLink's 2018 Equity Summit in Chicago.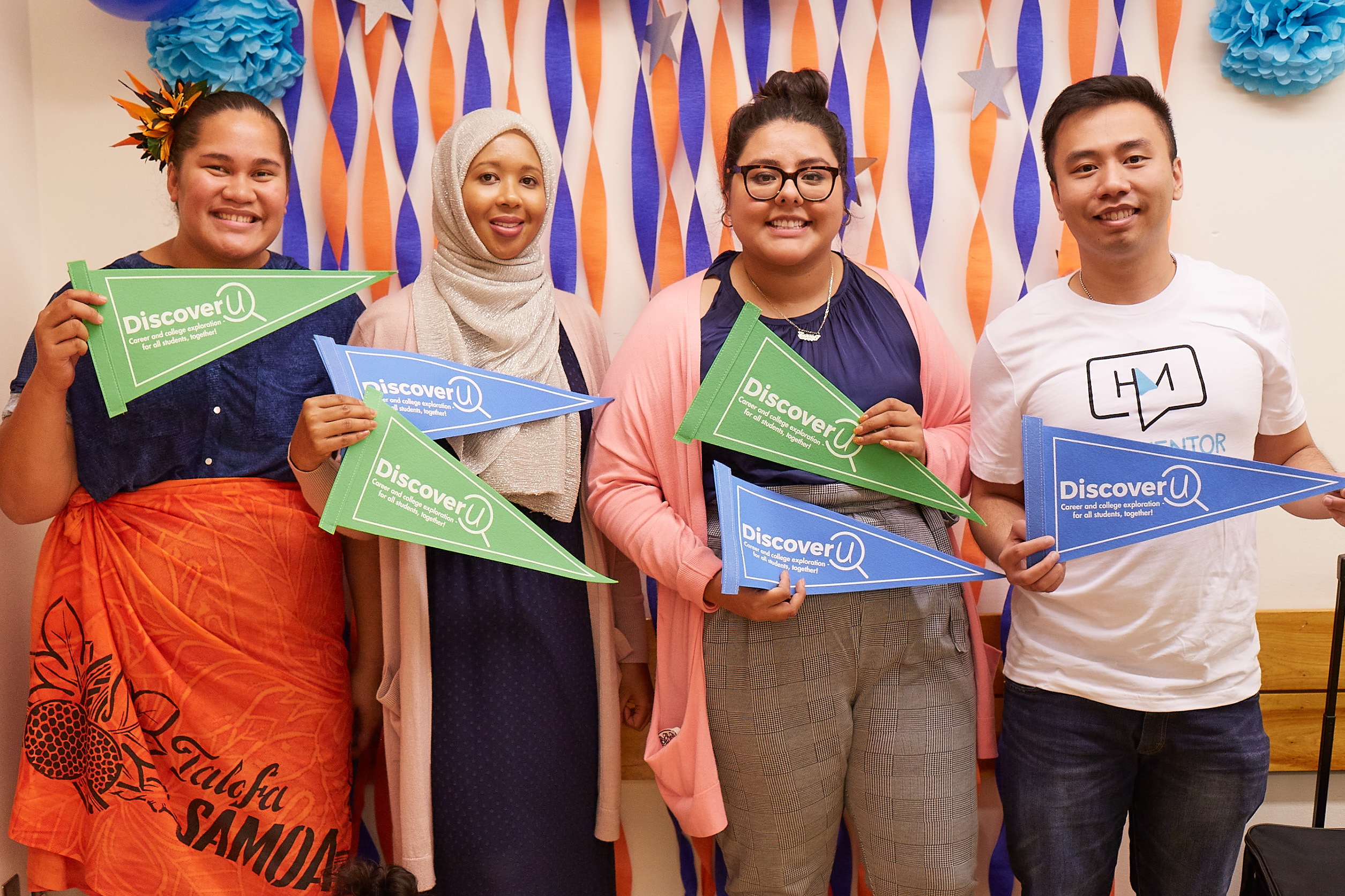 Freda Crichton, Regina Elmi, Larissa Reza Garcia, and Kevin Truong pose for a DiscoverU 2018 celebration hosted by the Community Leadership Team.
Hello South King County!
It's been two years since we, the Road Map Project Community Leadership Team, formed. As our inaugural group ends its first term, we want to take some time to let you know what we have been up to and to welcome six new members of the team!
We want to thank inaugural members Lynda Hall, Mirya Muñoz-Roach, Karly Feria, Larissa Reza Garcia, Zahra Al-Najaf, Freda Crichton, Sean Levias, and Greg Garcia for their service. They will continue to be powerful leaders in their communities. With their help, we worked together to:
Draft a Clean Dream Act Resolution calling the U.S. Congressional Delegation of our state to pass a Clean Dream Act that responded to the threats our undocumented students face in today's political climate;
Organize a Lead Your Community event during DiscoverU 2018, which helped scholars and families explore their college and career options through culturally sustaining information and celebration;
Conduct numerous strategy reviews of current Road Map Project work, providing guidance and suggestions for how to make the work more equitable;
Lead the June 2019 Education Results Networking meeting, where student stories and experiences, in conjunction with the Let Us Succeed report, highlighted what school staff need to do to better support student postsecondary aspirations.
We are grateful for the service of these dedicated community leaders and to have had a chance to be teammates in this sacred work of lifting up all South King County scholars. Their time, energy, passion, expertise, and commitment to equity and to serving our community have all made them invaluable and inspiring to our team and our work.
Now, join us in welcoming the next wave of Community Leadership Team members!
Their experience and involvement in our schools and organizations across South King County will ensure that the Community Leadership Team continues to fulfill our purpose: to guide the Road Map Project to ensure  the work is community led and conducted through a racial equity lens. We are grateful to these new members for the commitment they've made to be part of our team!
We will be welcoming them with a reception from 6-7:30 p.m. on Wednesday, November 6 (location TBD) and you are invited to join us! Please come get to know the Community Leadership Team at this community potluck.
Many of you reading this are part of the changes that we are endeavoring to accomplish in our education system and we would love to hear from you with your questions, suggestions, or even stories of how the work to change our education system is going in your communities and organizations.
If you'd like to contact us, please email Cinthia Illan-Vazquez, who staffs our team. Our commitment is to serve you, our beloved community, in creating schools that serve ALL youth and achieve the Road Map Projects goal that by 2030, at least 70 percent of scholars in our region are earning a college degree or career credential.
Thank you for all you do and we look forward to hearing from you!
Warmly,
Catherina, Erin, Kevin, Mary, Regina, and Sebrena
Inaugural Community Leadership Team Members
Posted in: Community Leadership Team