We work with seven school districts
The Road Map Project region spans seven King County, Washington school districts:
Auburn School District
Federal Way Public Schools
Highline Public Schools
Kent School District
Renton School District
Seattle Public Schools (South Seattle only)
Tukwila School District
Together, this area has more than 200 K-12 schools.
Download a list of K-12 schools in the Road Map Project region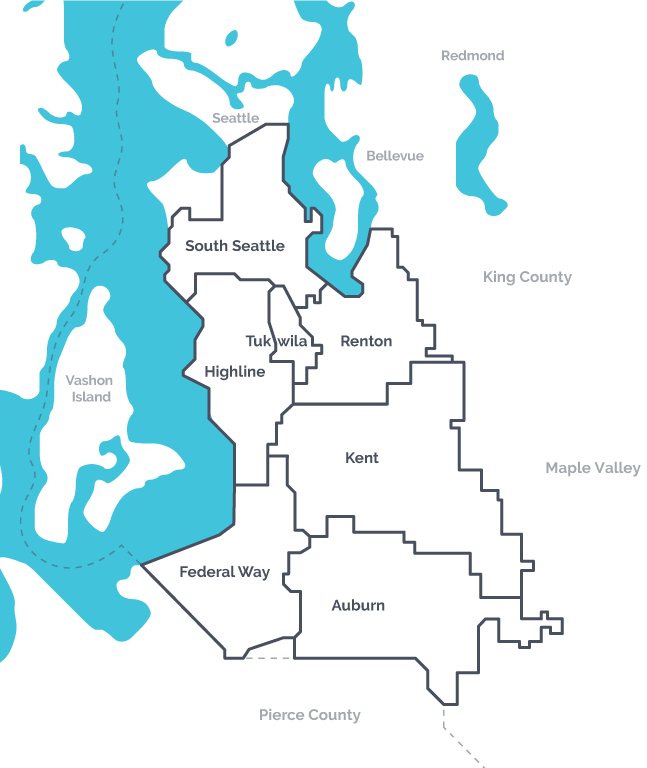 Our students are ambitious and come from diverse backgrounds
More than 127,000 K-12 students call the Road Map Project region home. They are 11.5 percent of Washington State public school students and 43 percent of students in King County. Our youth speak 189 primary languages and come from 181 countries. They are talented, creative, and have ambitious plans for their futures. About 7,000 of our high schoolers were recently surveyed, and 96 percent say they want to continue their education after high school.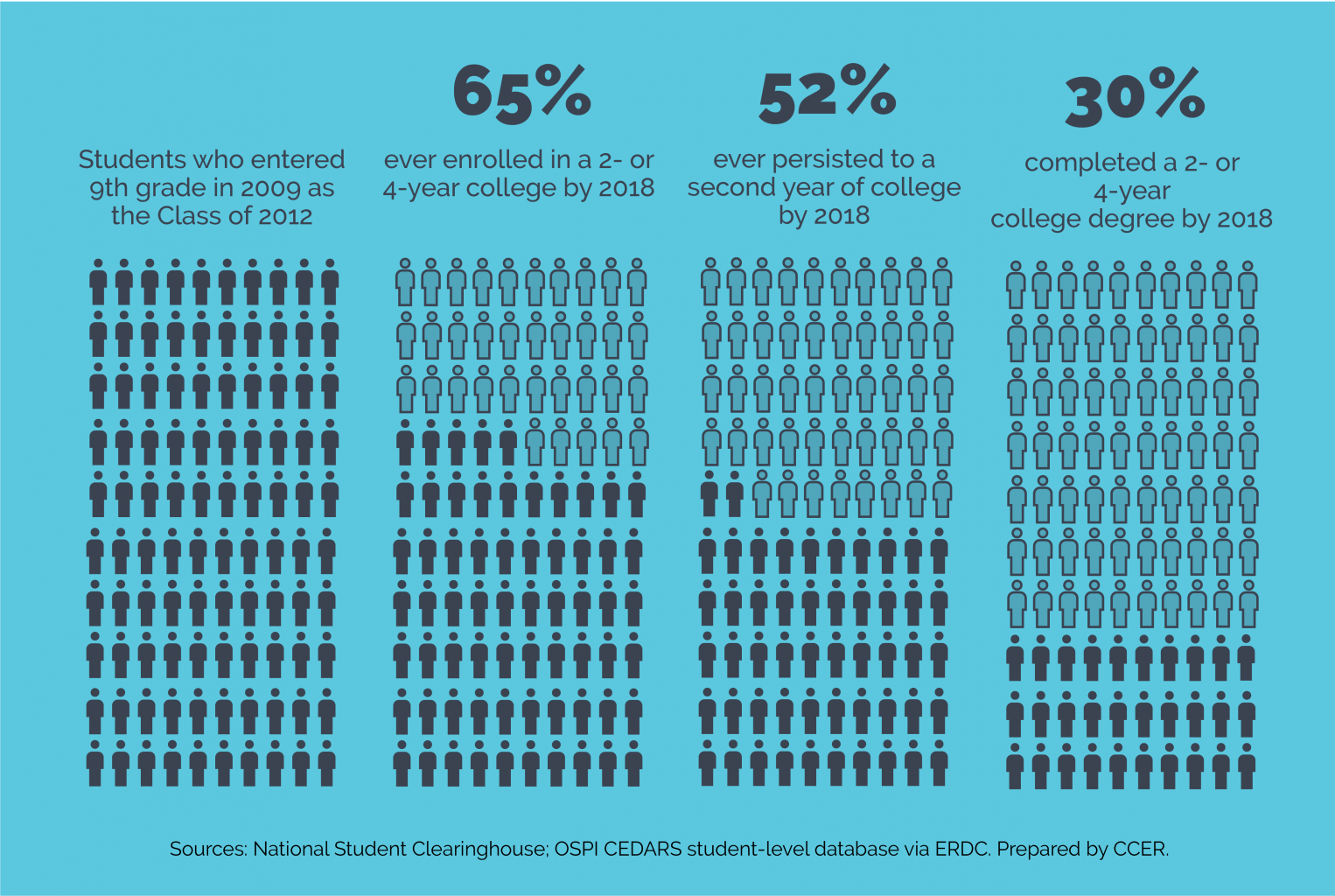 Our job is to help them succeed
But too few of our young people make it through their education journey from their freshman year of high school to earning a two- or four-year college degree by their mid-twenties. Less than a third of our students earned one in 2018,
The magnitude and duration of such education disparities make clear it's the underlying systems that are the problem. What's more, the region's rapid economic growth is exacerbating these inequities. Rising cost of living is pushing families into homelessness. More than 5,000 of our students were homeless in 2018, nearly three times what it was when the Road Map Project began in 2010.