Our region has changed, our systems haven't
We want every child and young person in our region to thrive in their education, communities, and life. But our systems and policies are too outdated to support the success of our students today.
Our region's economic growth is exacerbating the consequences of education inequities. Income disparities are growing. Gentrification is pushing out our youth and families. Poverty is concentrating in South King County: 59 percent of our region's students are low-income and 4 percent are homeless—more than two times what it was in 2010.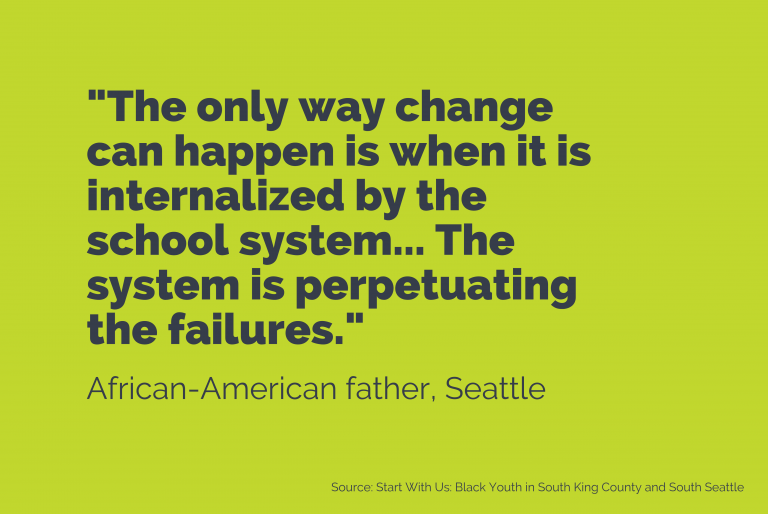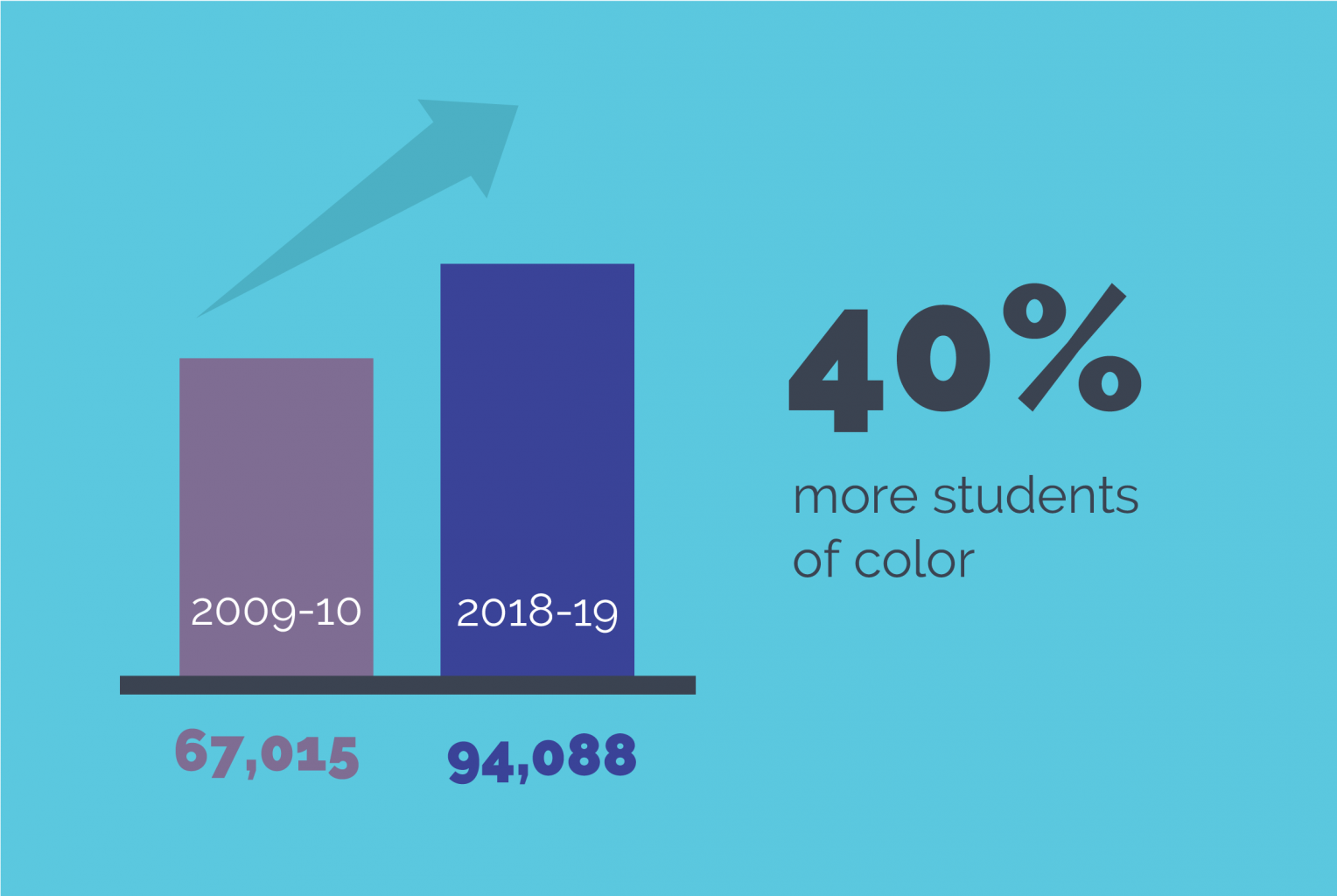 Our student population is diversifying
The Road Map Project region is home to more than 128,000 K-12 students. Our student population overall has grown by nearly 10 percent and our schools are enrolling more students of color than ever before.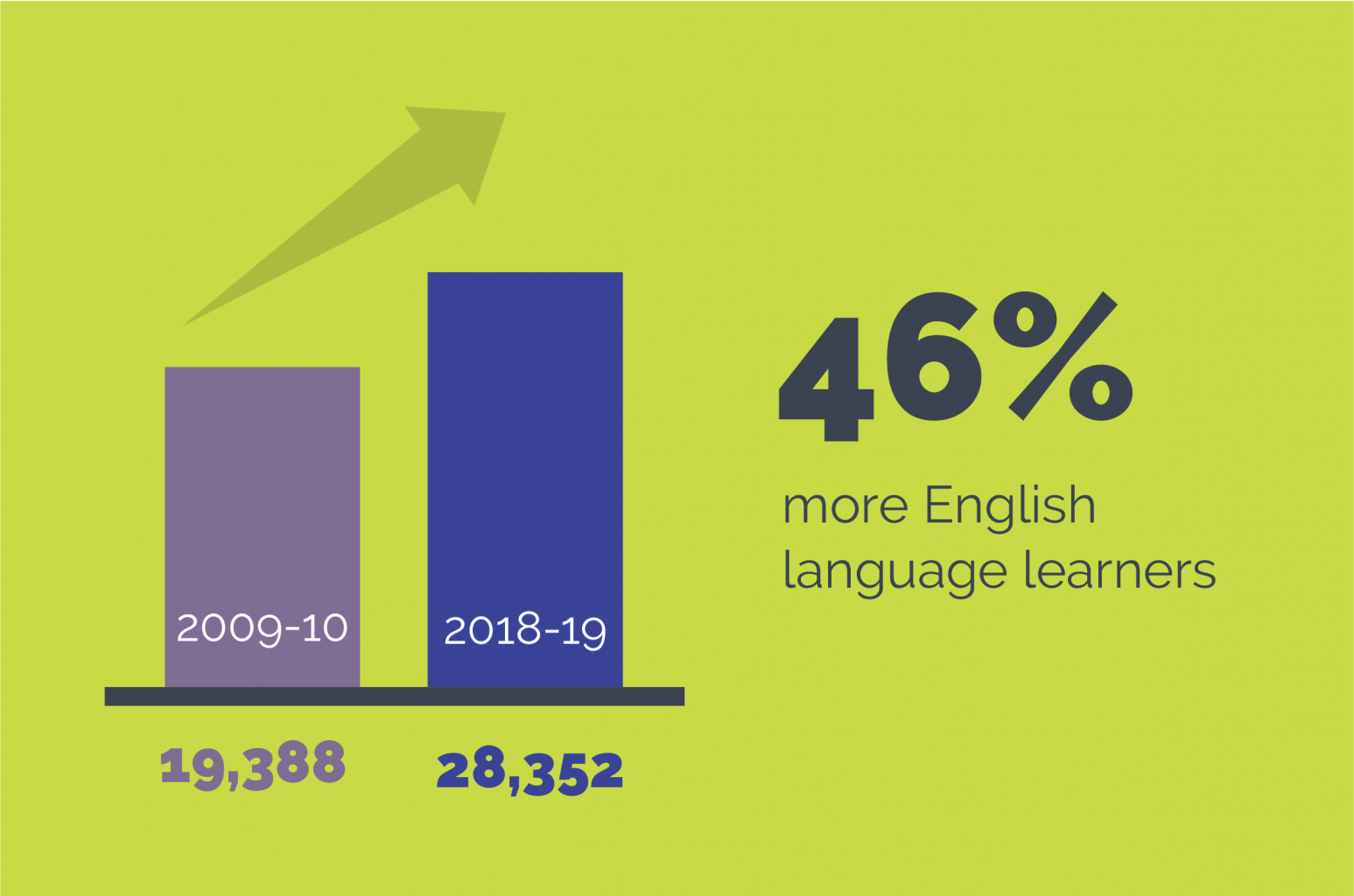 Our communities are international
Many of our students are English language learners. They speak 169 primary languages and come from 152 birth countries.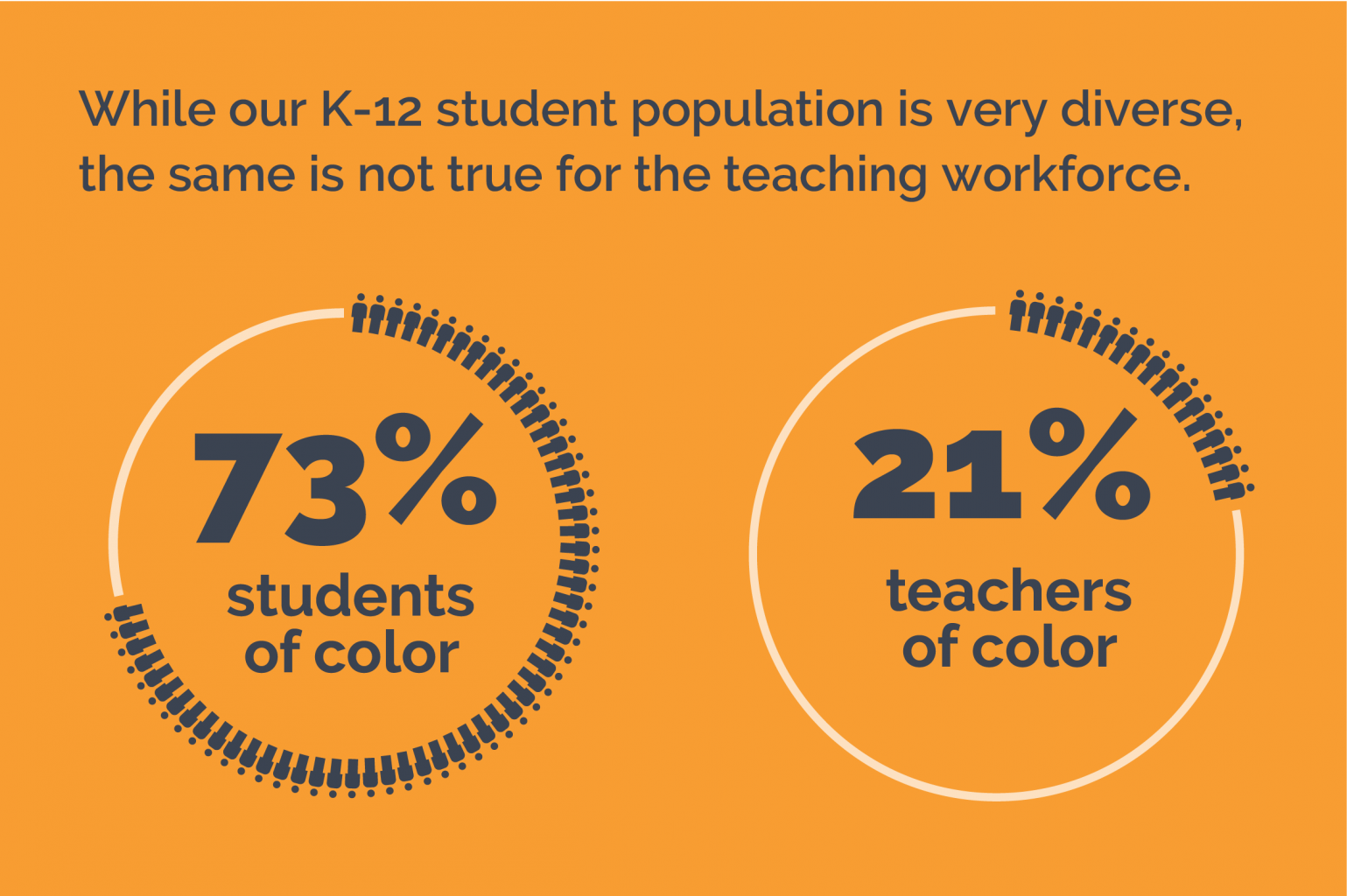 And they deserve better
Research confirms what our communities have always known: A learning environment where students feel respected, valued, and engaged matters to their success. Students do better when they have teachers who can better relate to them. Families are better engaged when schools are more culturally responsive.
Advance student success, remove systemic barriers
The discourse on how to "fix" education too often focuses on what students and their parents should be doing. But the real problem, as demonstrated by the magnitude and duration of disparities, is institutional racism. What needs fixing are systems that maintain an unrepresentative educator workforce, discipline students of color more harshly, fail to support early learning or college guidance, and don't weight education funding by student need.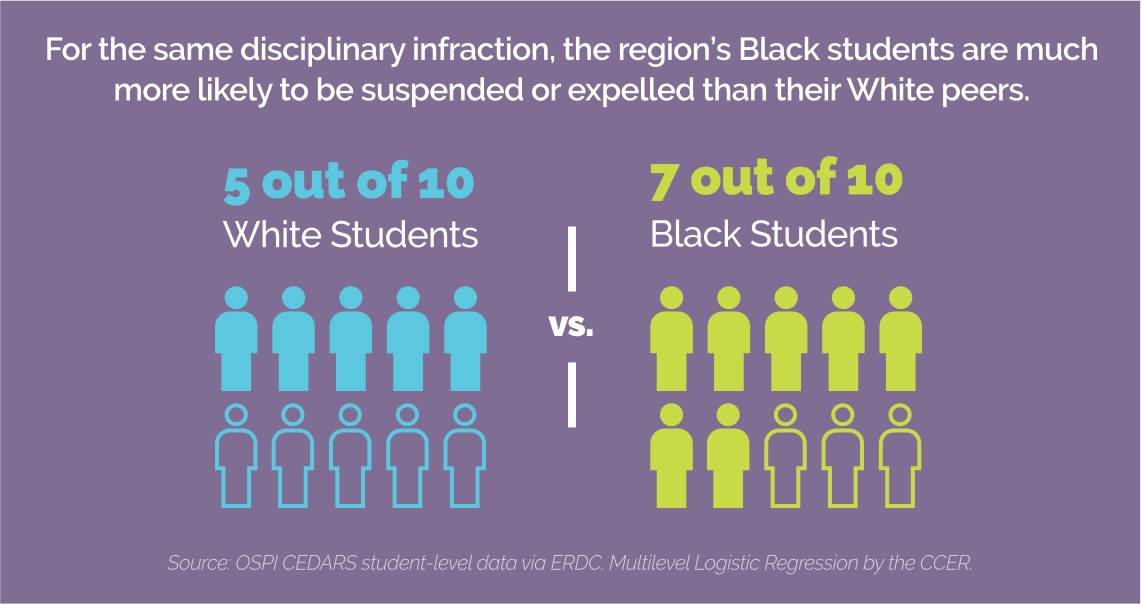 We must chart a bolder road map toward education equity
Eighty-three percent of our students say they want to earn a college degree. And by 2020, 70 percent of jobs in the state will require postsecondary education. Yet, despite the aspirations of our students and the reality of the region's economy, only 30 percent earn a college degree by their mid-twenties.
Our students are ambitious about their futures. Our job is to build systems that support their needs and their dreams.