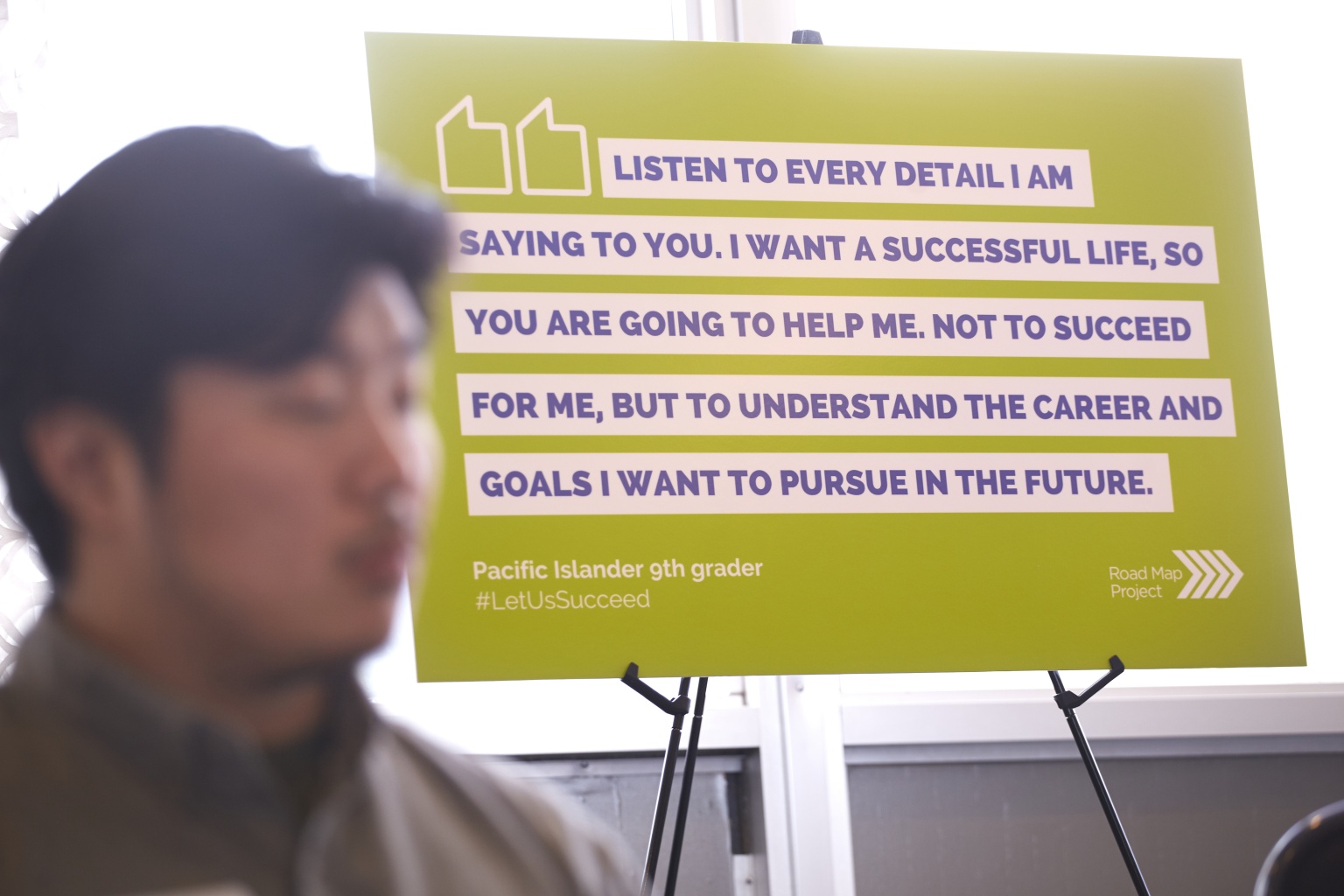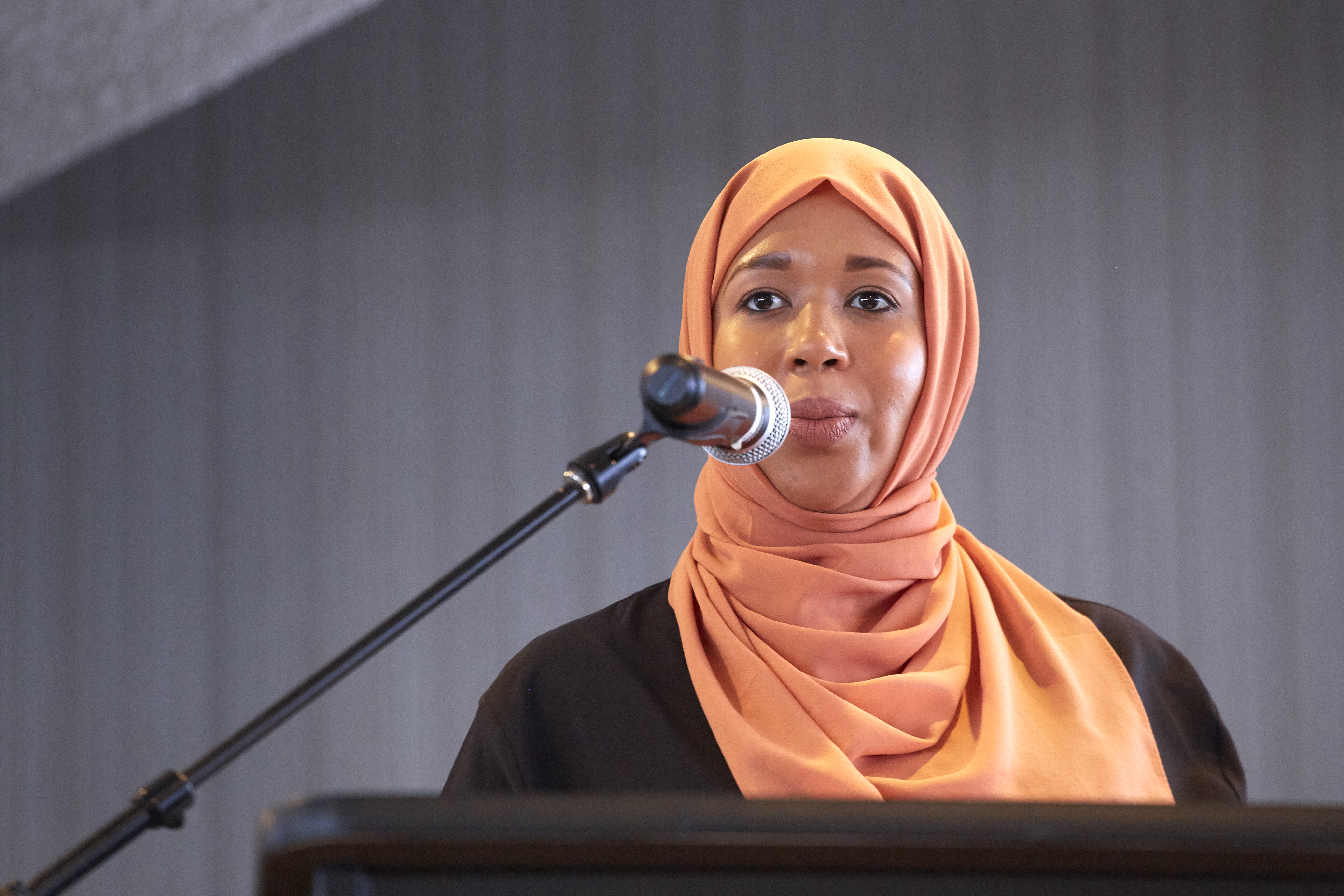 Community Leadership Team member Regina Elmi
Community Leadership Team member Mary Fertakis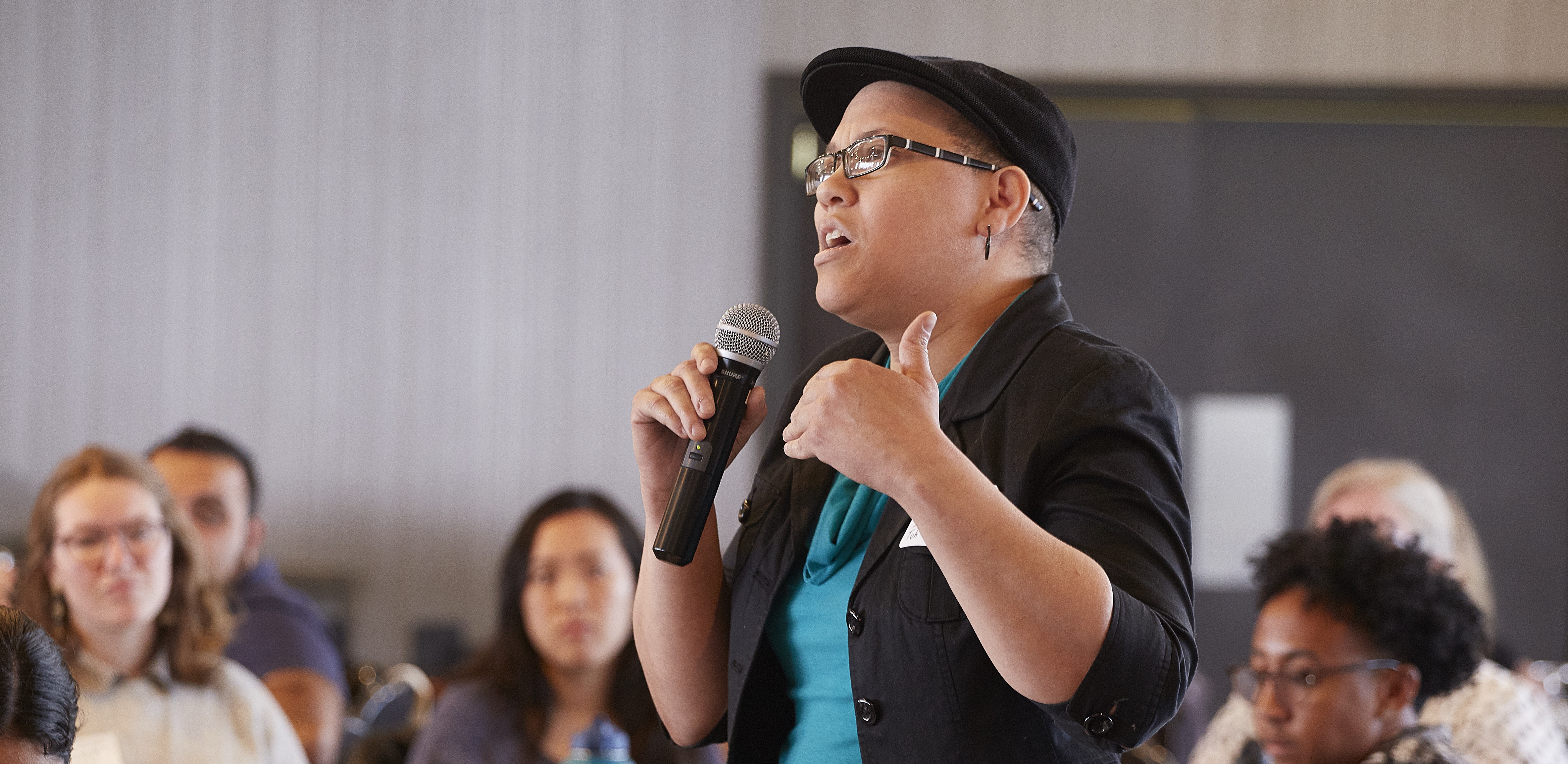 Mercy Daramola of the Puget Sound Educational Service District
Cleveland High School student Sofia Torres and Will Muhammad of The Washington Bus
Raisbeck Aviation High School alum and poet Hanan Hassan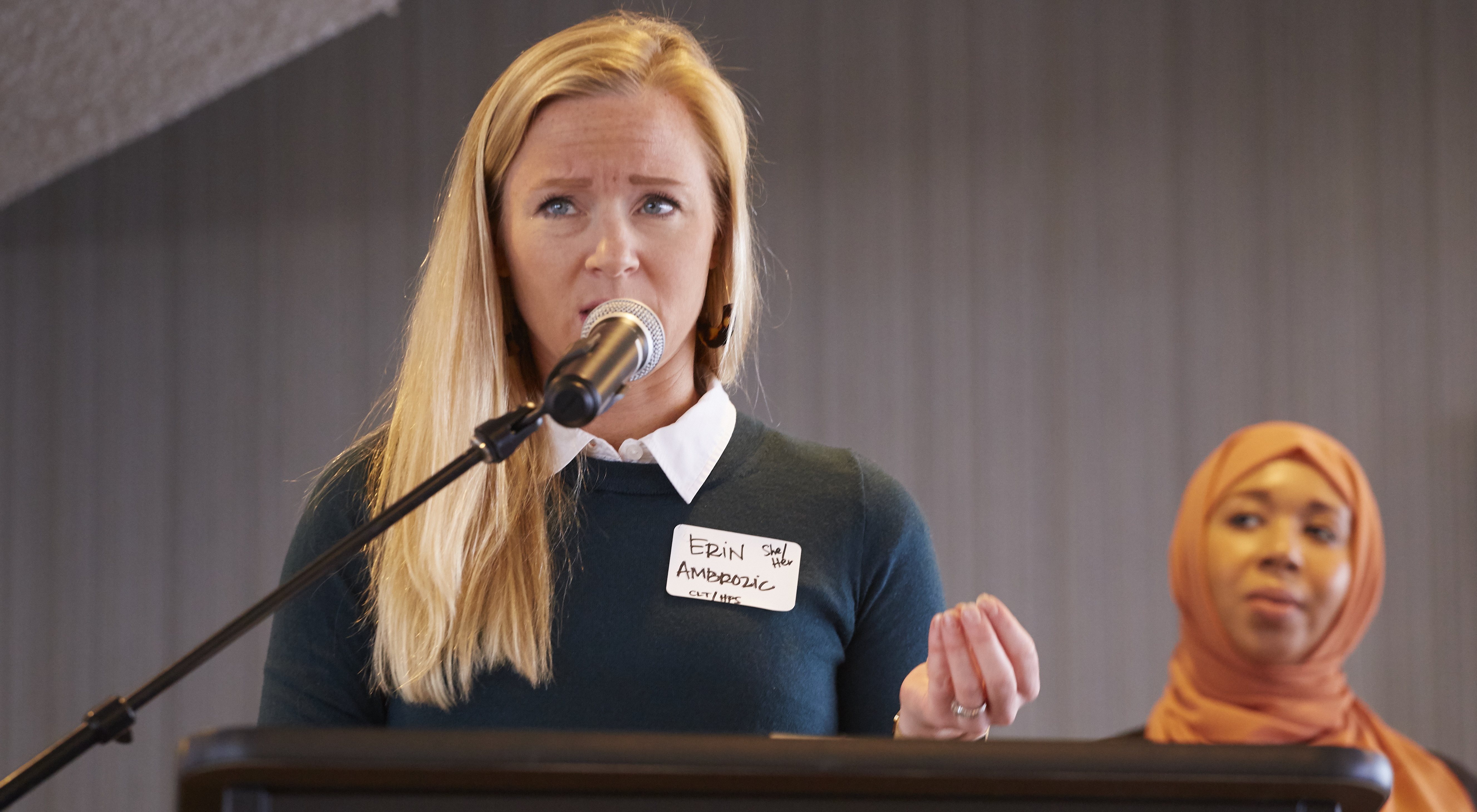 Community Leadership Team member Erin Ambrozic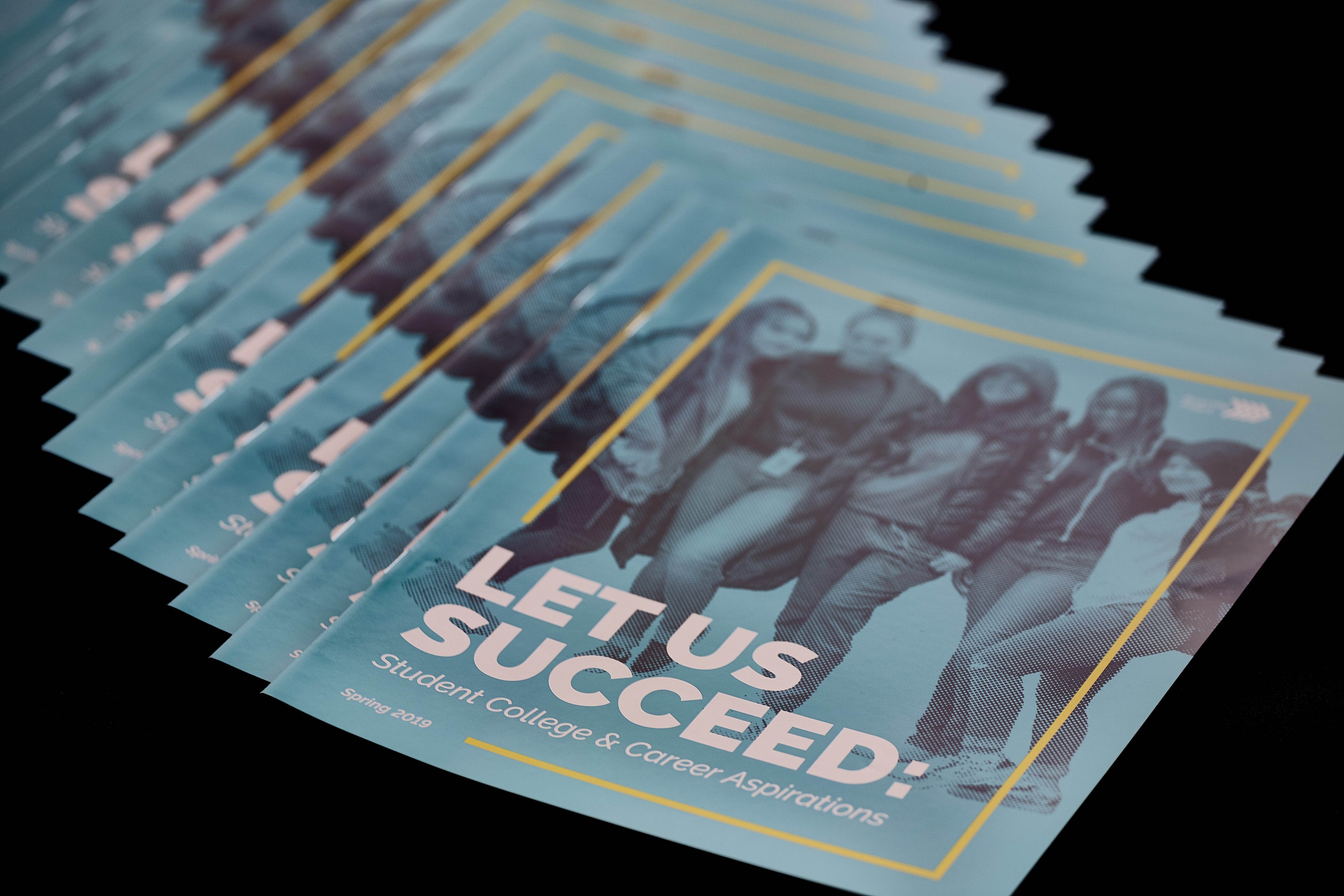 Our June 2019 Education Results Networking meeting explored how school climate can shape or hinder student success. What does it take to create school environments that respect our students of color? How can school staff better listen to and follow the direction of our young people? And how can practitioners, policymakers, and school district leaders build systems that support all of our students?
The Road Map Project Community Leadership Team planned the meeting. Programming included:
Table discussions on school climate
A presentation on the newly published Let Us Succeed, and a speech by report contributor and Cleveland High School student Sofia Torres
A segment about the Puget Sound Taxpayer Accountability Account and how its funds can be used for college and career supports
A coordinated tweet storm for a King County Promise led by Washington Bus' Will Muhammad and Puget Sound Educational Service District's Mercy Daramola. See the slides to learn how you can stay involved
Closing remarks and poetry reading by Raisbeck Aviation High School alum Hanan Hassan
Continue the conversation by following us on Facebook and Twitter and using the hashtag #EdResults.
About the Education Results Networking meetings
The Road Map Project's Education Results Networking meetings are twice-a-year gatherings for anyone who wants to align their work with our vision, values and goals. This convening is an opportunity for partners (old, new, or potential) to hear updates about Road Map Project efforts, meet new leaders in the region, and make connections over a meal. Sign up for our email list to to know when the Education Results Networking meetings are happening.
Posted in: Education Results Networking Meetings