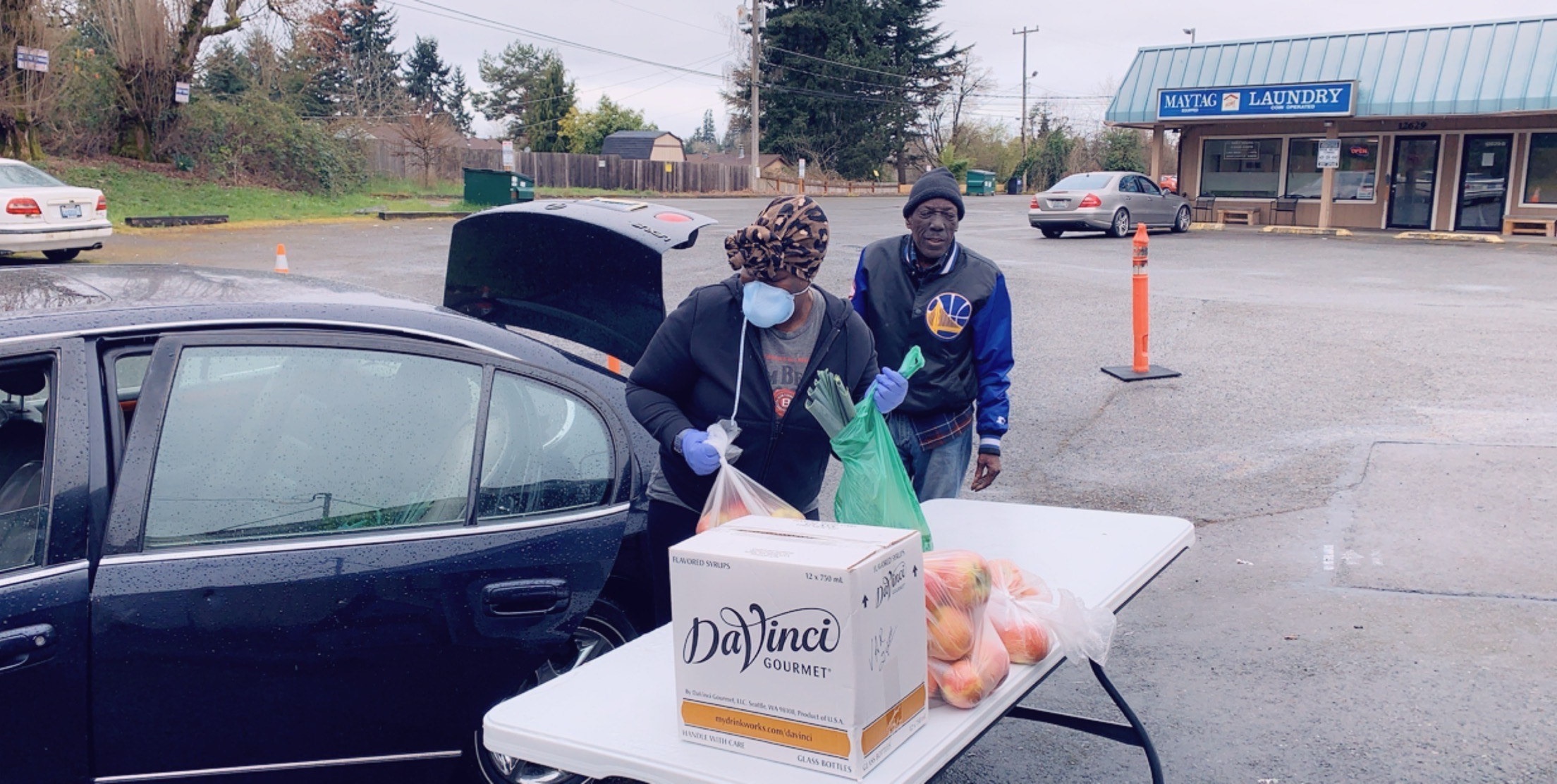 Somali Parents Education Board distributing food at New Birth Ministries in Skyway-West Hill.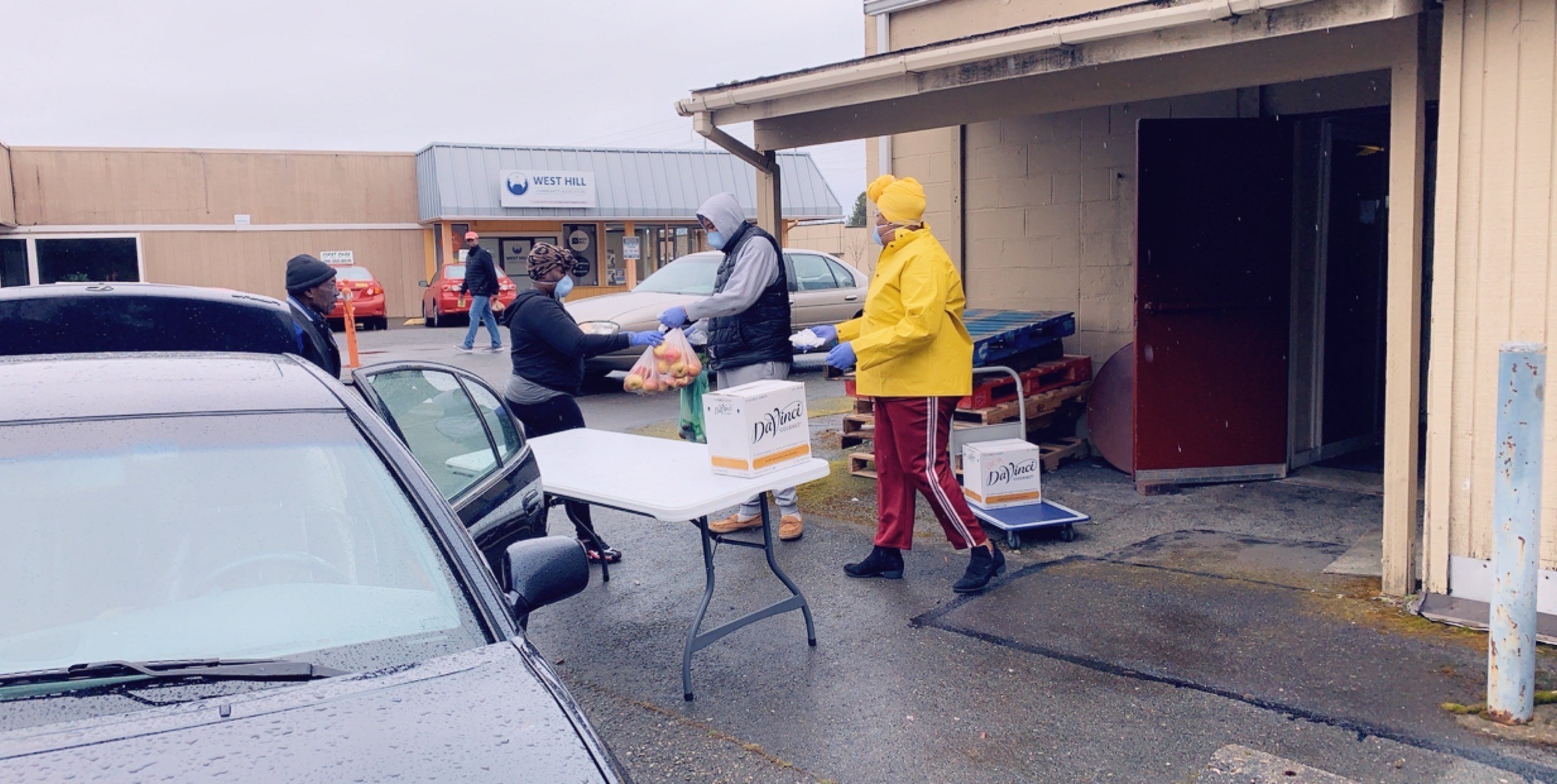 Somali Parents Education Board distributing food at New Birth Ministries in Skyway-West Hill.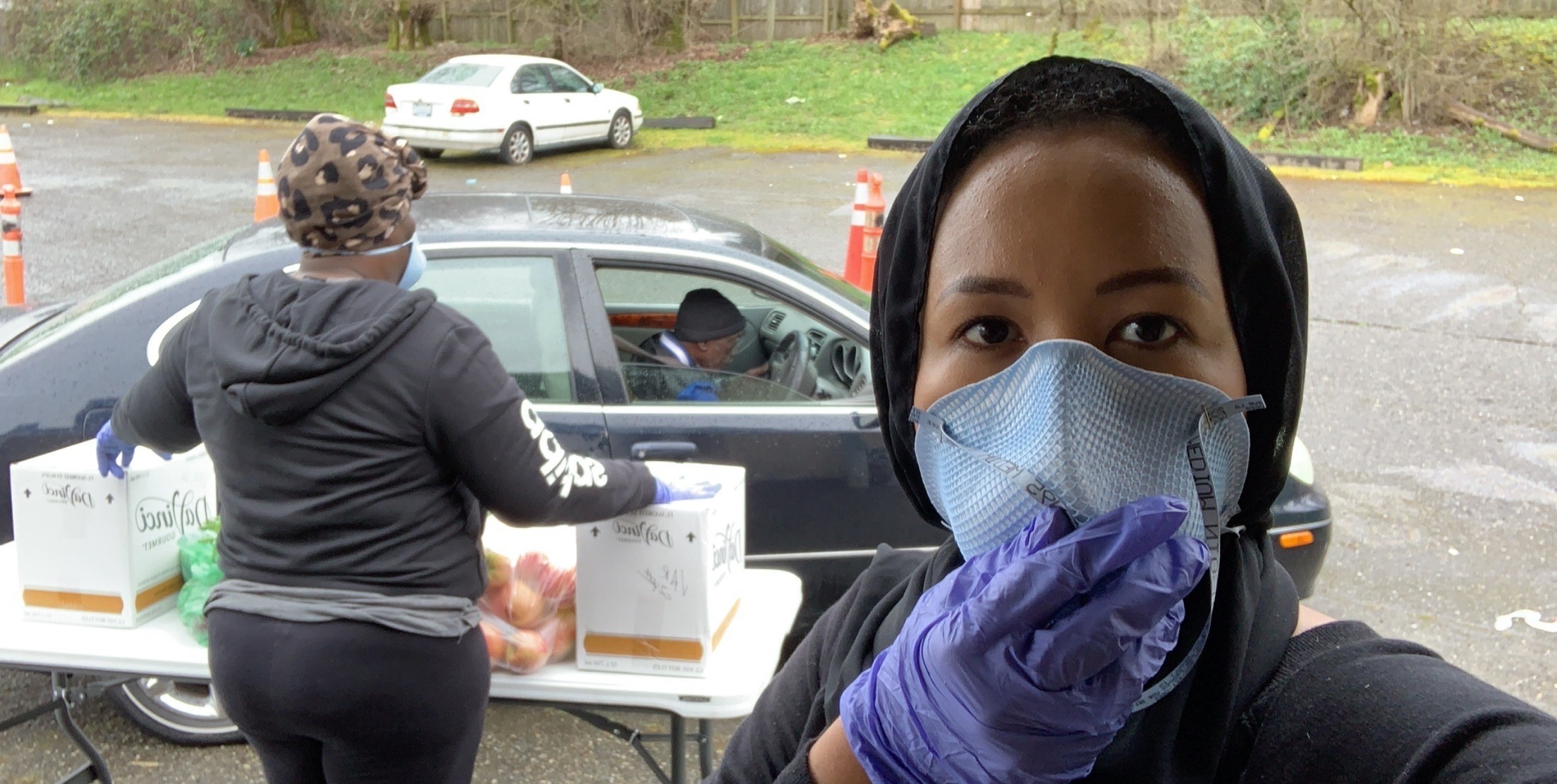 Somali Parents Education Board distributing food at New Birth Ministries in Skyway-West Hill.
In the wake of COVID-19 related school closures, partner organizations within the Renton Local Improvement Network (LIN) have expanded their collaborative work to support their communities.
Over the past two years, partners have worked with the Renton School District to support improvement in math and social and emotional learning outcomes for students of color. Eleven community partners* collaborate with Bryn Mawr, Highlands, Campbell Hill, and Lakeridge elementary schools and with each other to innovate and increase services to better support students and families.
Since Washington state's March 13 order for schools to close in-person instruction, several LIN partners have adapted their usual services and reallocated funds to help meet basic needs for students and families. One core facet has been food distribution efforts.
Communities In Schools of Renton-Tukwila has created a COVID-19 Emergency Fund. They began fulfilling requests on March 19 through referrals from school staff and family liaisons, and have since partnered with the Renton Innovation Zone Partnership (RIZP) to create an online form for community members to request support. Requests are managed and fulfilled by Communities In Schools providing families with grocery store gift cards, rental assistance, and support with utilities and other monthly expenses.
Since March, Somali Parents Education Board (SPEB) has partnered with RIZP, Renton School District, and other organizations for ongoing food distribution efforts. They have served more than 250 families per week in both the Skyway-West Hill and Highlands areas. Moving forward, they would love to distribute 600 family meals at each location, and are looking to partner with grocery stores and food banks in order to do so. SPEB has also coordinated resource drop-offs to community members who cannot leave their homes easily and are contacting undocumented families who may not have access to as many supports as their neighbors.
In addition to the existing St. Vincent de Paul's Food Bank in Georgetown, Centro Rendu is hosting a drive-through food bank in Kent every Thursday from 10 a.m. – 1 p.m., distributing hundreds of boxes of food to families. They are responding to calls on their Helpline and Help Request Form online (accessible in Spanish and English) to assist with rent, utilities, and food when they can, and referring other partner organizations as needed.
The pandemic has caused these organizations to step up their essential services, and led  many other organizations to pivot their work in unprecedented ways. We will continue to highlight the Renton LIN Partners and the work they are doing to help families gain access to basic needs and essential services, including online programming and educational access. Explore the links below to find out how you can support our partners and our communities.
Ways you can help:
Get support from LIN Partners:
Fill out the Greater Renton Area Support Request Form.
Call St. Vincent de Paul Helpline (call 206-767-6449, Monday-Friday 8-5).
Fill out the St. Vincent de Paul Help Request Form (available in English and Spanish).
Call Centro Rendu for bilingual support (in English or Spanish) at 253-499-4245.
* 2019-20 School Year Renton LIN Partners: African Community Housing & Development (ACHD), Baile Dior Studios, Centro Rendu, Communities in Schools of Renton-Tukwila, Renton Area Youth & Family Services (RAYS), Sound Discipline, Somali Parents Education Board (SPEB), Somali Youth & Family Club (SYFC), Techbridge Girls, The Silent Taskforce / Construyendo Juntos, and Thrive Yoga
This story is part of a series on how Local Improvement Network partners are responding to the impacts of the COVID-19 pandemic. Read the other stories: Local Improvement Network Partners shift work to support students' STEM and SEL needs online and For local community organizations, language access is foundational.
Posted in: Early Learning & Elementary Success