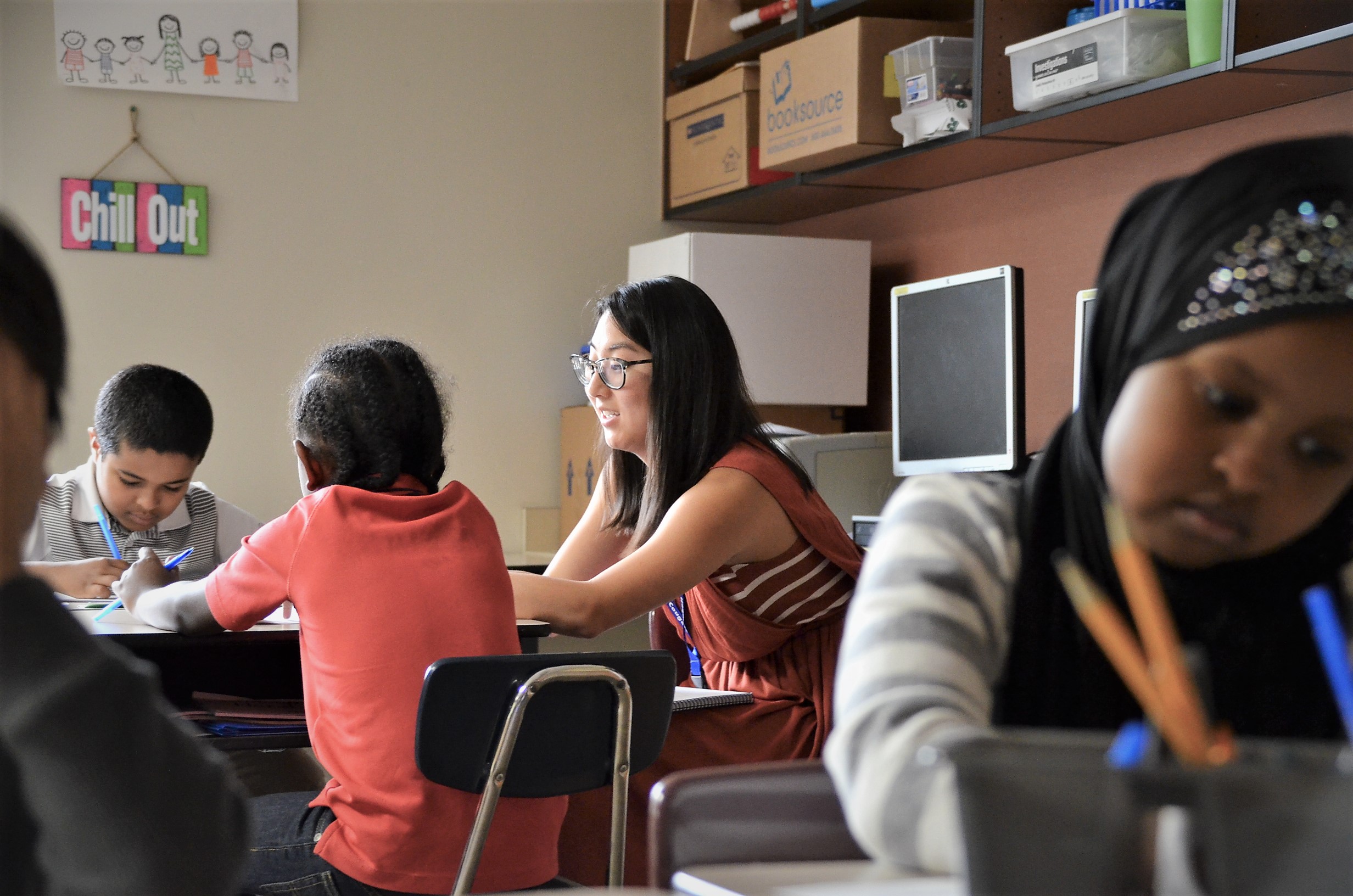 Students at Campbell Hill Elementary School in Bryn Mawr-Skyway.
Overview
The Community Center for Education Results (CCER) is seeking schools and organizations that serve families and children in the Renton Innovation Zone (RIZ) and Tukwila Local Improvement Networks to apply for its Elementary Learning Support Grant Opportunity.
Grantees will receive financial support to offset the cost of collaboration and innovation around programming for summer learning or fall re-entry into schools in two Road Map Project districts, Renton (specifically the RIZ) and Tukwila. Projects could include programming to engage and strengthen families' skills as first educators, professional development around virtual learning, services to increase capacity to support partners and educators and more. All efforts should include a focus on math, and/or social and emotional learning.
UPDATE: As of June 19, we've received some requests about the role of collaborative partners. For clarity, we have updated the grant application to specify that just one application may be submitted for one project, and for each project, outcomes for each partner (and funding allocations) be listed.
Opportunity and Criteria
To apply for this grant opportunity, organizations must serve the families and children of the Renton Innovation Zone schools: Bryn Mawr, Campbell Hill, Lakeridge, and Highlands and/or any Tukwila elementary schools. This grant opportunity is designed for a project or program operating between June to December 2020. Programs or projects that began in June are still eligible to apply.
Grantees will be selected based on the following:
Clear organizational commitment to racial equity;
Demonstrated interest in co-designing programs and services with families or teachers in RIZ and/or Tukwila elementary schools;
Focus in math and/or social and emotional learning;
Track record of strong relationships and working with the community (families, students, teachers, etc.);
Capacity to track and report expected progress.
Funding
Grantees are eligible to receive funding up to $25,000 per organization. If the applicant's proposed project involves collaboration with multiple partners, just one application can be submitted for the same project, however the selection committee will take into consideration the scope of the project. Funds cannot be used:
To pay for existing direct services;
To supplement contracts with the schools or districts;
For efforts not aligned with math and/or social and emotional learning;
For political or advocacy work;
For efforts not associated with RIZ and/or Tukwila elementary schools.
Submission Details
The grant application should be submitted by 5:00 p.m. on June 29, 2020 to Anne Nguyen, Local Improvement Networks Director at anguyen@ccedresults.org with the email subject line "Elementary Learning Support Grant Application – Your Organization's Name".
Organizations can apply for both RIZ and Tukwila programming however separate applications will be needed for each opportunity. Organizations must commit to providing a project midpoint update in August and a final learning report in December. A template will be provided. The primary contact on each application is responsible for the reporting, with collaborative partners signing off on the final report. Applicants will be notified of selection by email on July 7, 2020.
Posted in: Early Learning & Elementary Success