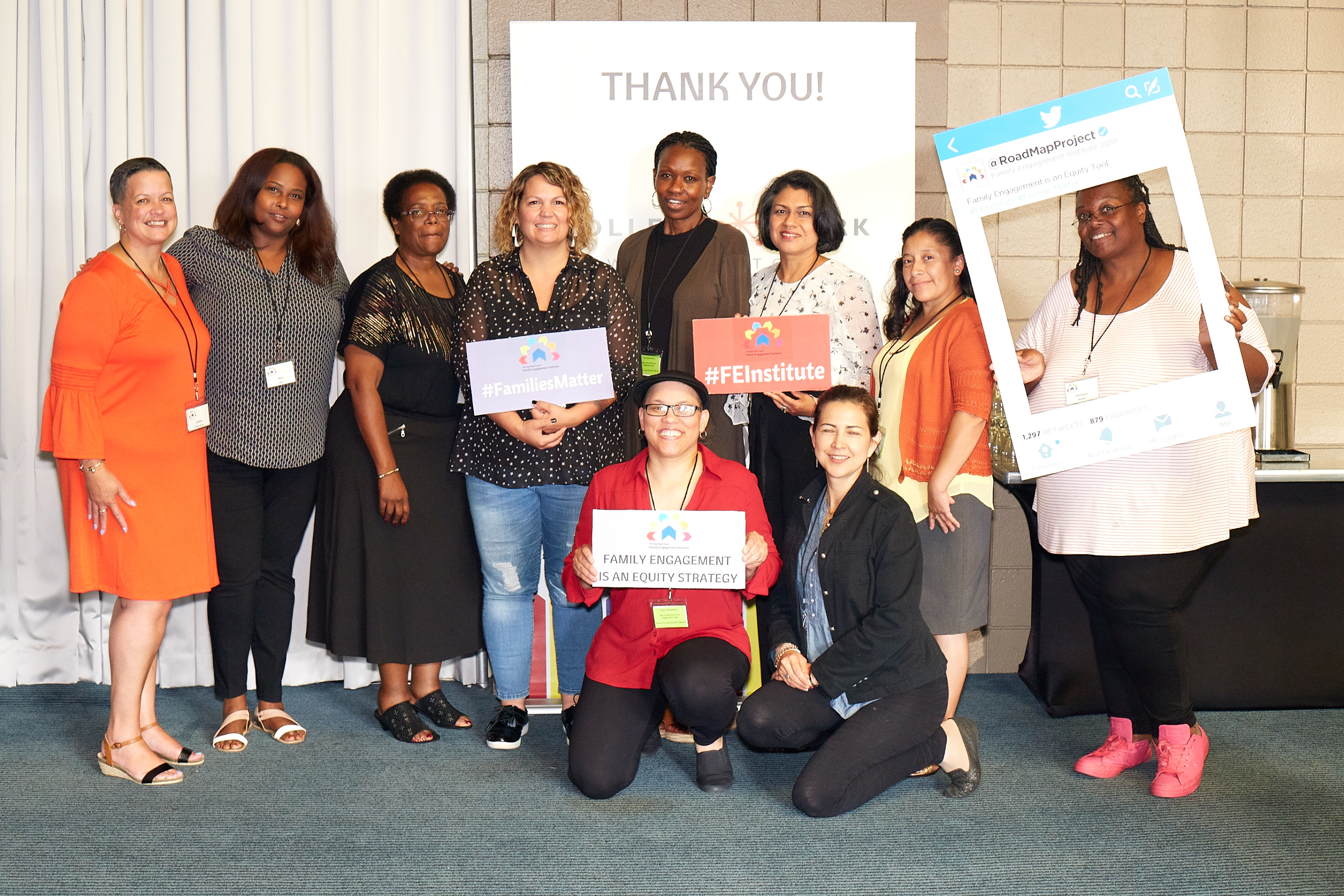 Members of the Parent Leadership Team at the 2018 Road Map Project Family Engagement Institute.
A group of seventeen parent leaders from across the Road Map Project region met throughout 2018 to discuss how to harness the collective power of families to help our region's youth thrive. The Parent Leadership Team, supported by the Community Café Collaborative, has drafted recommendations and strategies on how to:
Improve communication challenges between schools and families
Foster high-level leadership opportunities for family members to learn, mentor, and advocate together
The parent leaders connected with a broad base of diverse families, community members, and school district leadership to gather information, collect feedback, build new relationships, and identify powerful strategies to advocate together. They have proposed this plan to address disparities and set a standard for the way education systems can authentically partner with families.
Road Map Project Parent Leadership Team:
Ayan Ali, Seattle
Christine King, Seattle
Linda Black, Federal Way
Jacqueline Connell, Federal Way
Trudy Davis, Federal Way
Terikka Faciane, Federal Way
Iris Jael Rosas, Federal Way
Julia Manzo, Federal Way
Jacquetta McGowen, Federal Way
Maria Rosario Moratoya, Auburn
Robyn Weibe, Highline
Norma Maldonado, Kent
Shereese Rhodes, Kent
Sucaad Cawaale, Renton
Joana Rodrigues, Renton
Maricela Rodrigues, Renton
For questions or comments about the plan, contact Carlina Brown-Banks.
Posted in: Family Engagement