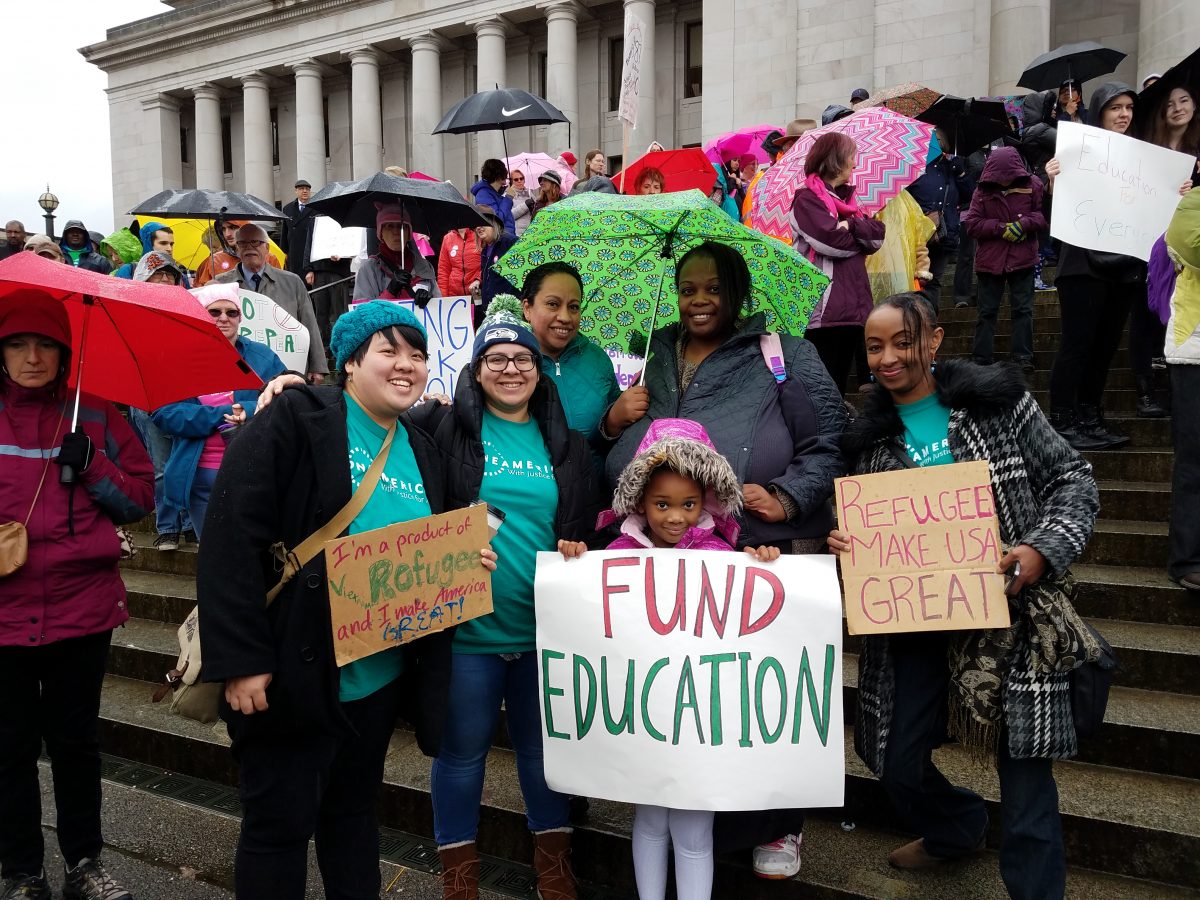 Thirty-nine percent of Road Map Project students are multilingual—and the number is growing. Our education systems must shift towards programs and policies that reflect our diverse and growing student body. Celebrating the Power of Bilingualism, a report from OneAmerica and the Road Map Project English Language Learners Work Group, highlights how to do it.
The report outlines policy recommendations for systems leaders to work on in partnership with community organizers, including:
Expand dual language programs in the region's most commonly spoken home languages, such as Vietnamese, Somali, and Spanish.
Strengthen out-of-school time language programs to complement students' regular academic curriculum.
Increase Indigenous language revitalization efforts in tribal compact schools and school districts for Native student success.
Build a bilingual educator workforce.
Expand the World Language Credit Program and the Seal of Biliteracy to ensure all high school students—including English learner students—have access to these programs and are recognized for their bilingual skills.
Encourage educators to join the Speak Your Language campaign, which affirms the importance of early home language development, encourages the regular use of home language with students, and promotes home language pride.
Posted in: English Language Learners