The Rapid Resource Fund invests in short-term opportunities that have the potential to spark change or contribute towards Road Map Project goals. Since its creation in 2013, the pooled fund aims to provide timely grants to support work in the Road Map Project region.
COVID-19 Update
In light of COVID-19, we recognize our region has been impacted in different ways, and that communities of color are disproportionately impacted. In response, we have adjusted our guidelines so we can provide critical resources to organizations in need during this challenging time. The fund will still prioritize the new 2020 focus of community engagement and community-led efforts, led by and for communities of color, that advance educational and racial equity. Additionally, the fund will prioritize the current needs of community organizations that work directly to mobilize youth, parents and families in our region. We are anticipating $200,000 for this year and encourage organizations to apply soon for these limited funds.
Please review the guidelines for full information about eligibility and how to apply.
Fund Background
Seattle Foundation serves as the host of the Rapid Resource fund – distributing grant awards, leading fundraising, and managing funder engagement. In 2019, Community Center for Education Results (CCER) began staffing the Rapid Resource Fund, including engaging with prospective applicants, communicating with grantees and staffing the discussion of applications. CCER began playing this role to make connections for grantees across the Road Map Project region, and to help communicate the success of the funded efforts. In 2019, the Road Map Project Community Leadership Team (CLT) joined members of the Aligned Funders Group in the discussions of Rapid Resource Fund applications. Members of the CLT informed the revised 2020 guidelines, and they will continue to join members of the Aligned Funders Group in the funding decisions.
Rapid Resource Fund in 2020
The 2020 Rapid Resource Fund guidelines have been revised and the call for applications is open! The Community Leadership Team was involved in this revision process and worked to prioritize efforts in the region that are community-led.
Specifically, in 2020, the Rapid Resource Fund will focus funding on investments in community engagement, through the activation, leadership and mobilization of youth, parents and families. Authentic community engagement is critical to continue building power within communities to shift and change systems. The fund will give priority to efforts that are led by and serving communities of color.
We ask prospective applicants to reach out to CCER, at rapidresource@ccedresults.org, with a summary of your proposed project, prior to submitting a proposal so that we can support project alignment with the fund guidelines. Please note, if a tax exempt status or fiscal sponsorship is a barrier to completing the application, please contact us.
2020 Submission Dates:
Two rounds of funding have already occurred this year and all funds have been allocated. Therefore, the last round of funding for 2020 (originally set for Nov. 9) will not occur. Check back for 2021 funding opportunities.
Rapid Resource Fund Contributors
The Rapid Resource Fund is funded by a subset of the Aligned Funders Group, which is open to all public and private funders of education efforts in the Road Map Project region.
Current Fund Contributors: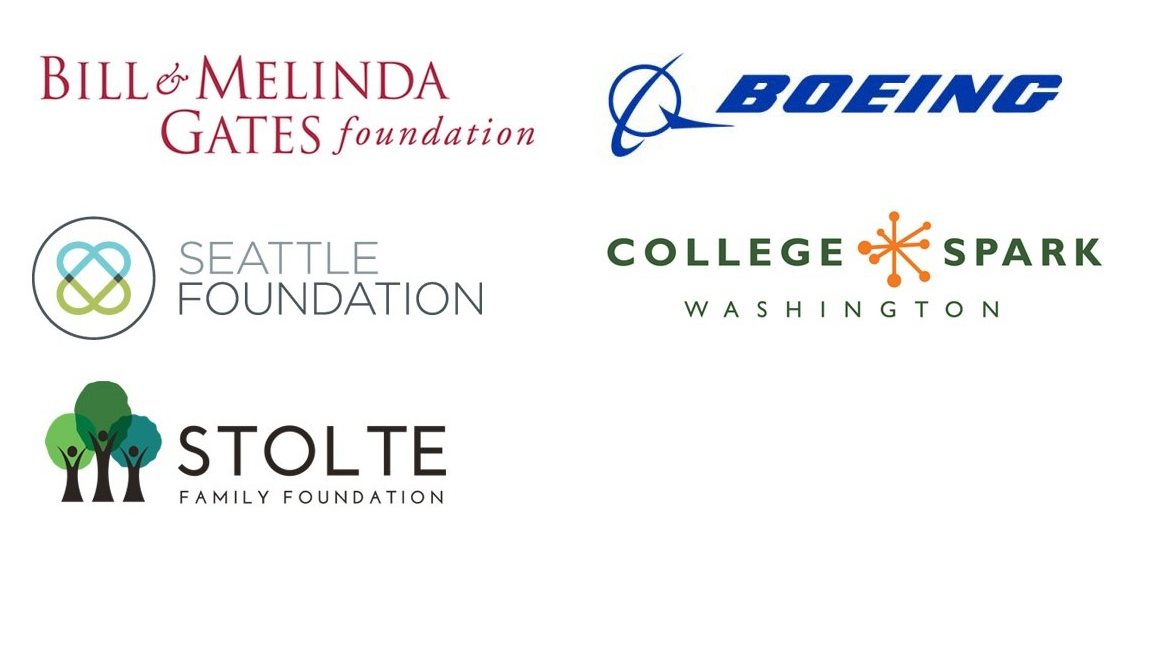 More about the Aligned Funders Group
Grant History
Since 2013, the Rapid Resource Fund has provided more than $500,000 to groups in the Road Map Project region who are working on system-level change. The fund has supported work such as the development of accessible pathways for bilingual educators, research on social and emotional learning, a youth-produced video on the school-to-prison pipeline crisis, and more.
Meet the 2019 Grantees