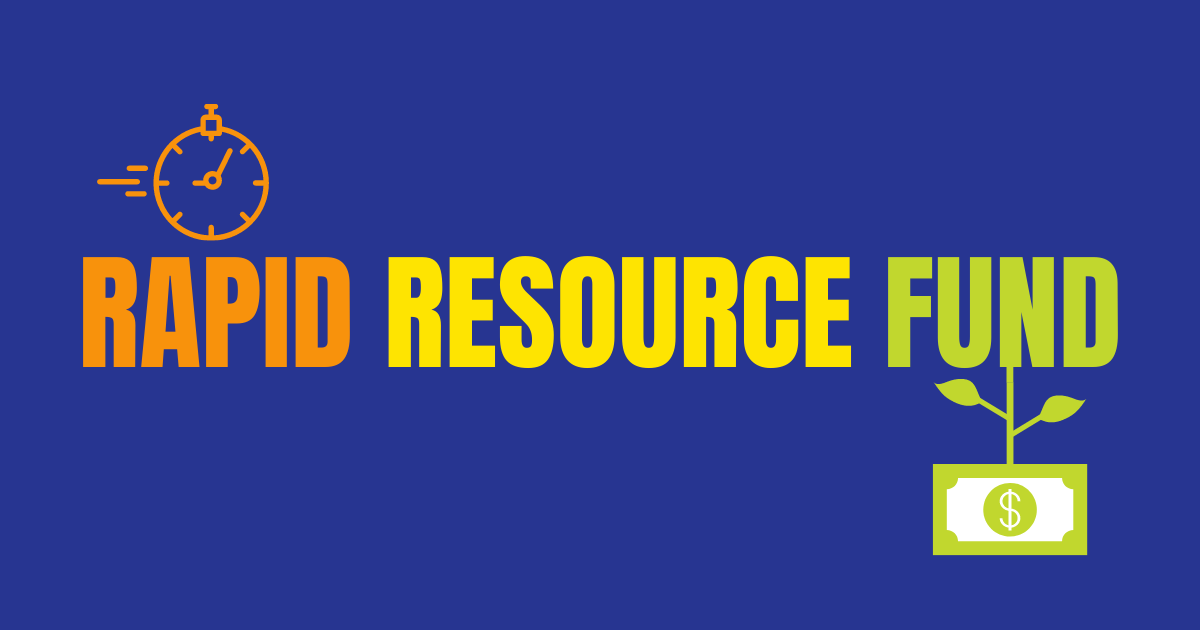 For its first round of 2021, the Rapid Resource Fund is supporting six grassroots organizations to advance their community-led work to improve mental health wellness, educational outcomes, and basic needs for students across the Road Map Project region. This year's funding round is different from past ones, with intentional focus on smaller organizations that are led by and serving Black, Indigenous, and people of color, who are responding to community (and particular to young people's) needs.
Learn more about their work and projects:
Integration Family Services
Project: Youth Empowerment Camp
Funding: $15,000
Born at the height of the COVID-19 pandemic, Integration Family Services (IFS) works to nurture and support children and families in historically underserved immigrant and refugee communities. Through December 2021, IFS will launch a youth empowerment program for 30 Somali and East African Immigrant and refugee middle school youth and their families. Funds will go towards modest stipends for staffing time, program materials and supplies, and youth incentives. For this program, IFS will form a Youth Advisory Board to work in partnership for the design, implementation, assessment, outreach and events. The Youth Empowerment Camp will offer the following components as informed and shaped by youth: a safe youth space, youth leadership and development, mentorship, and resource connection. The program's goal is to support Somali and East African immigrant and refugee participants' social, emotional, and mental health needs.
Windz of Change Alliance
Project: What If? Indigenouz Futurz Ancient
Funding: $15,000
Previously called World Native Kulturz, Windz of Change Alliance is an indigenous cultural arts, heritage, education, and environment-focused organization. The organization's vision is to strengthen Indigenous Peoples' presence and space through cultural arts, celebration gatherings, educational activities, youth leadership career development, and environmental advocacy. The grant would fund the What If? Indigenouz Futurz Ancient project which will empower and mobilize youth to create their own storytelling through different means of media and provide healing workshops. This project will combine two types of leadership and mobilization methods for youth – contemporary technological (video, photography, etc…) and in-house cultural arts (dance, music, storytelling, etc…) workshops that will offer learning and creation. Mentoring and apprenticing will be incorporated throughout all project stages, fostering cultural learnings, and encouraging co-facilitation with intergenerational individuals during the workshops.
Alimentando al Pueblo
Project: Let's Break Bread
Funding: $15,000
Alimentando al Pueblo (Feeding the People) distributes culturally relevant food to Latinx communities in the Highline Service Area. The organization was founded in response to the disproportionate impact of the COVID-19 pandemic on Latinx populations in South King County with the mission to feed the body and spirit through community building, joy, and healing. Funds will support youth stipends, food and supplies, organizing of the Let's Break Bread initiative which focuses on Healing Circles co-led and co-facilitated by students. Students will gain an understanding of the history and cultural context of healing circles with adults guiding them through a process of facilitating and participating in healing circles. The Youth Healing Circles will support students in a culturally responsive manner to center their mental health wellness and to gain access to resources that support their basic needs. At the end of the program, students will guide their own healing circles with adult support and provide feedback for program continuation.
Happy Family Happy Community
Project: Immigrant Family Empowerment For Return To In Person Learning Project
Funding: $13,519
Happy Family Happy Community (HFHC) provides new immigrants from East Africa, Afghanistan, and Iraq who live in South King County and South Seattle reliable resources about local issues including education, and hosts a space for new immigrants to discuss their challenges and organize their communities. For their project, they will provide information to immigrant families and students to help with the transition from at home learning to in-person in the fall and throughout the school year. Through gatherings and mindful activities, HFHC will create a group of families that meet regularly on Zoom or in-person when safe to share experiences and information about the educational system. Funds will go towards meeting setup, food, recruiting families, and record keeping. The meetings will also be a space to receive information from educational experts and for intergenerational connecting to reduce stress, build mental reserves, and make new relationships.
Your Money Matters
Project: Financial Education and Mentoring Support for Justice-Involved Youth
Funding: $15,000
Your Money Matters (YMM) provides culturally relevant financial education and mentoring for low income and economically vulnerable BIPOC youth and young adults. Through this project, YMM will host financial education workshops, and provide six months of one-on-one mentoring, stipends, and financial guidance to justice-involved youth. The project's intent is to empower justice-involved youth by providing education, information, and resources when dealing with poverty. The impact of this effort is to break the cycle of psychosocial and financial distress and provide academic support through enrolling the students in an Open-Door High School to finish their education and earn .25 credit high school credit that can be applied towards math or an elective. An important aspect of this project is the mobilization and leadership of the justice-involved youth who later train as mentors and provide peer-to-peer mentoring to other youth.
The Urban Food Systems Pact
Project: Dare2Be Project
Funding: $15,000
The Urban Food Systems Pact (UFSP) is a Black and women-led collective of intergenerational community members and leaders of color. UFSP's mission is to cultivate nourishing environments that support health, economic development, healing, and creativity through food and agriculture. The grant will be leveraged to support the institution of The Urban Food System Pact's (UFSP) Hunger to Health Initiative Project I: Fresh Produce Access Project which aims to increase food security and access to fresh produce for families and children in Skyway Elementary. Building on leadership skills and social capacities of Skyway youth, this initiative will have participants observe their personal and professional role in the food system. With this project, UFSP aims to dismantle the inequities and structural racism that exist in the broader food system by identifying and committing to a Collective Impact Framework.
Posted in: Community Leadership Team , Other