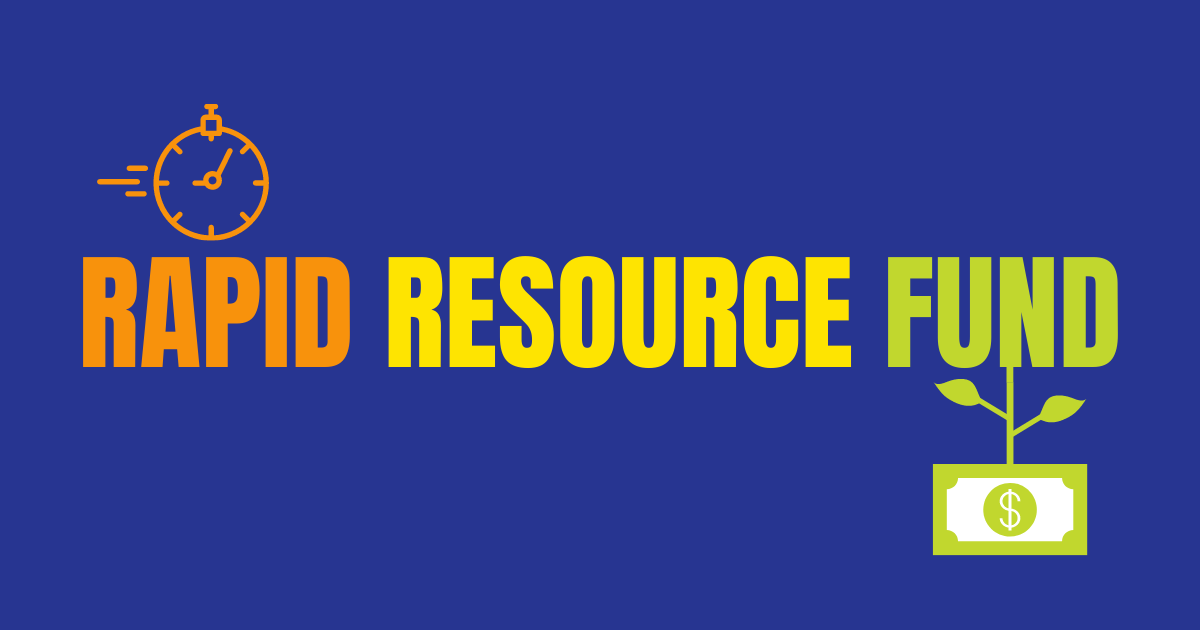 For 2022, the Rapid Resource Fund is supporting five Black, Indigenous, and/or People of color-led organizations to advance their community and youth-led work to improve mental health wellness, educational outcomes, and basic needs for Black, Indigenous, and/or students and families of color across the Road Map Project region. Learn more about their work and projects:
Silent Task Force
Project: Back2School Supplies Giveaway
Funding: $15,000
Silent Task Force (STF) engages, educates, and provides resources and services to communities in the Road Map Project region, building culturally relevant programming that heals the impact and effects of systematic violence in the lives of Black families. For their project, STF will provide services to families in King County and South King County experiencing multiple barriers at the beginning of the school year. STF will respond to the needs of the community; using the funds for an event that provides clothing, school supplies, haircuts, employment information and additional services. Partnering with the Multi-Service Center, STF will ensure that no family is turned away and support families experiencing homelessness. Additionally, through this initiative, STF will host "pop up" locations throughout the region for families unable to attend the main event.
Auburn High School Black Student Union
Project: Black Success Celebration and General Funds
Funding: $15,000
As a newly formed club/organization, the Black Student Union (BSU) at Auburn High School is striving to become a pillar organization in the Auburn community. The club provides support and mentorship to Black students; creating a safe space for them to blossom in leadership, activism, and self-confidence. Auburn High School BSU also partners with other clubs at the high school like Latinx Club, Mary's Place, and the Gay Straight Alliance with the goal to create a unified, welcoming, and safe space. Through their Black Success Celebration initiative, Auburn High School's BSU will support the leadership and mobilization of youth, parents, and families through various events like the Black Success Celebration, BSU meetings, MLK Unity Breakfast, Hair Care Drive, and more. Auburn High School BSU is in its developmental phase and plans to build their capacity through these events and survey community participants to measure their impact and growth.
King County Play Equity Coalition
Project: Youth Action Team
Funding: $8,000
King County Play Equity Coalition (KCPEC) is a collective effort to increase youth physical activity through sport, outdoor recreation, and play. Their vision is to increase the rate of King County youth physical activity of 60 minutes a day which only 19 percent of youth in the county currently meet. KCPEC plans to do this by building a connected cross-sector network of organizations, shifting power to communities of color in South King County, championing physical activities, and creating access to mental, emotional, behavioral, and physical benefits of physical activity. Funds will go towards the creation of the Youth Action Team (YTA), an 11-member cohort of 13–18-year-old Black, Indigenous and youth of color to inform and lead the Coalition's work. The YTA will be compensated to support the coalition's mission and develop research, leadership, and communication skills for the own growth and development.
Alimentando al Pueblo
Project: Alimentando al Pueblo Social Media Campaign
Funding: $15,000
Alimentando al Pueblo  (AAP) means Feeding the People. Their mission is to promote healing through Community, food, and celebration. AAP was founded in response to the disproportionate impact of the COVID-19 pandemic on Latinx populations in South King County with the mission to feed the body and spirit through community building, joy, and healing. Funds will support youth stipends, mental health facilitation, and supplies, of the AAP Social Media Campaign initiative which focuses on centering the skill sets and knowledge of youth by hiring them as content creators to support and build a mental health media campaign for AAP. Additionally, the initiative will include pre and post surveys measuring the youth's connection to Community, peers, and skill confidence around project management and communications.
Ubumwe Women Association
Project: Data Sciences Summer Programming Workshop
Funding: $15,000
Ubumwe means unity in the Kinyarwandan language of Rwanda. Ubumwe Women Association (UWA) was formed as a women's support group whose main mission was to bring first-generation immigrants and refugees together to preserve their cultures, and to pass them along to the next generation — their second-generation children. During the COVID-19 pandemic, Ubumwe's mission shifted to empowering immigrant and refugee single parents to learn the skills to participate in the local economy, be self-sufficient, and flourish to healthy families. Understanding that the booming economy in the Seattle area is mainly based in the tech sector, UWA wants youth interested in this sector to start building their skills early. Funds will support the creation of the Data Science Summer Programming, an in-person week-long intensive summer program to teach basic programming and data science skills to 10 youth aged 10-15. The youth will be able to form and work on questions around climate change, food accessibility, redlining, and the land. The students will also learn presentation skills by presenting their workshop projects to their families and communities.
Posted in: Community Leadership Team , Other