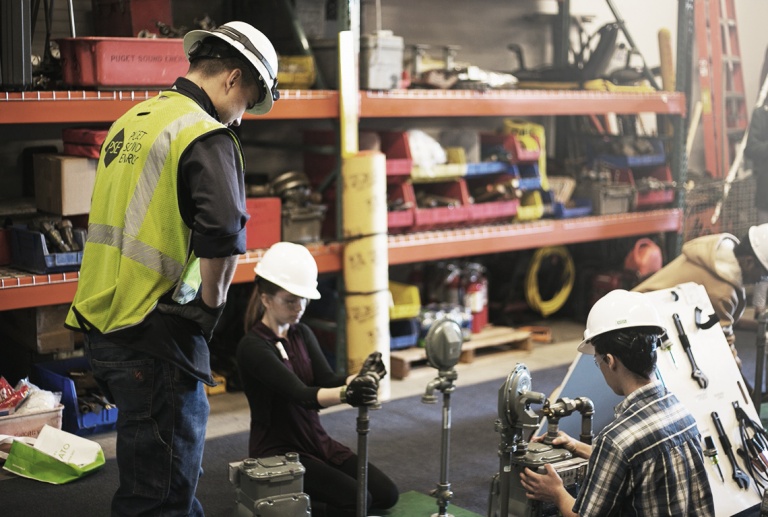 Providing hands-on experience
Worksite tours give high school students the chance to visit a workplace and see what a company does, hear from employees about their educational and professional pathways, and participate in work-based problems or activities. These experiences are designed to be impactful and increase the relevancy of K-12 education, give students insight into what careers are possible, and forge enduring relationships between employers and schools.
Since 2016, we've partnered with Challenge Seattle and local employers to make worksite tours available to our high schoolers. To date, we've organized more than 150 tours for nearly 4,000 youth, with the aim of scaling this initiative to serve the majority of ninth graders in the Road Map Project region. During the 2019-2020 school year, we will host 90 worksite tours with high schools in all seven Road Map Project region school districts.
Celebrating a successful year
Equity Essentials
The Road Map Project System-Wide Racial Equity Essentials are foundational, cradle-through-college system-level efforts that, if strengthened, will help our region advance racial equity and support student success. Worksite tours are in service of the following essentials:
Increase Culturally Relevant School Climate And Supports
Improve cultural competence of workforce
Increase Access And Dismantle Barriers To Opportunity
Increase career connections and pathways to college success