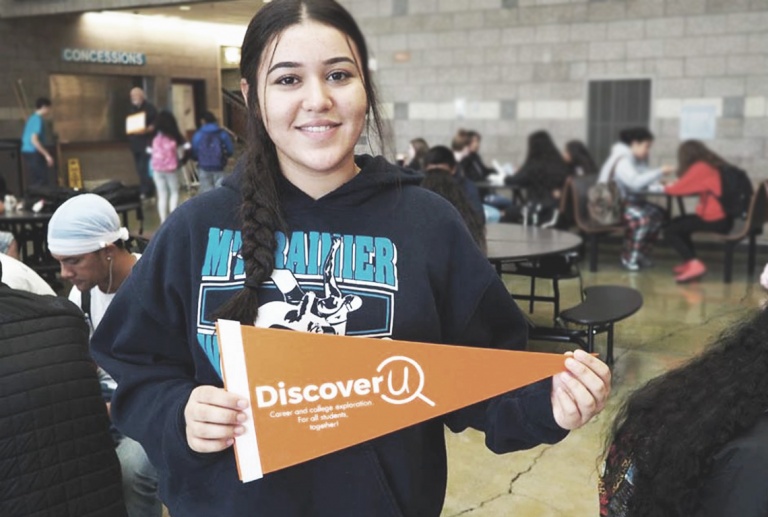 A week of college & career exploration
All children and youth should know about the endless possibilities their futures hold. DiscoverU is an exciting week in the fall for our community to come together and help students learn about their college and career options. Through fun activities in school and community spaces, students throughout Seattle and South King County will have opportunities to explore their futures. DiscoverU puts student aspirations at the center and help them see the path to realizing their dreams.
Each day of DiscoverU Week has a theme for which everyone can join. This year's Theme Days are:
Monday, Oct. 8: Discover Local Jobs
Tuesday, Oct. 9: Speak World Languages
Wednesday, Oct. 10: Classroom to Career
Thursday, Oct. 11: College Gear Day
Friday, Oct. 12: Lead Your Community
Visit DiscoverU's website
You're invited to celebrate DiscoverU!
Racial Equity Essentials
The Road Map Project System-Wide Racial Equity Essentials are foundational, cradle-through-college system-level efforts that, if strengthened, will help our region advance racial equity and support student success. DiscoverU was created in service to the following essential:
Increase Access And Dismantle Barriers To Opportunity
Increase career connections and pathways to college success