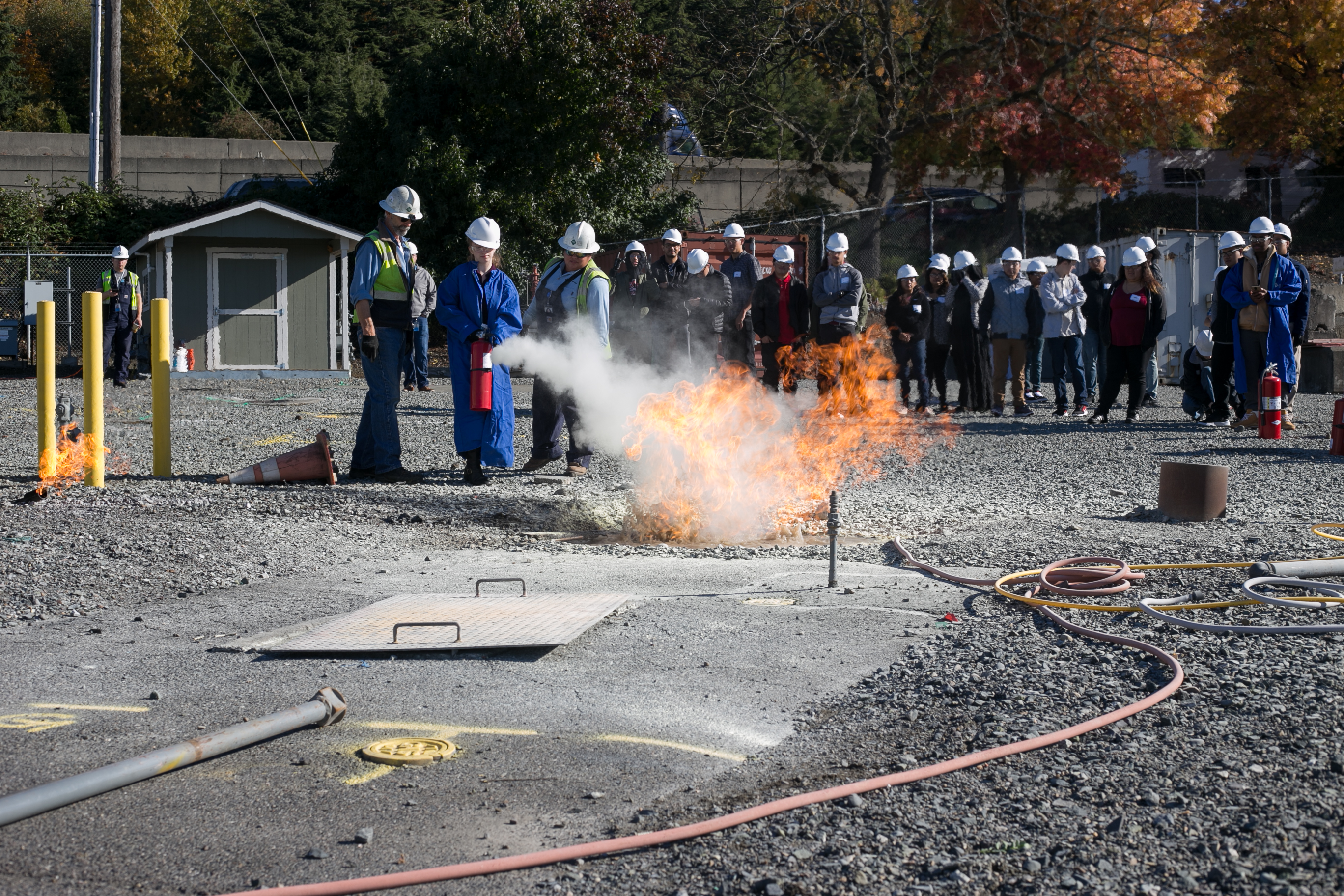 Students take turns putting out an electrical fire.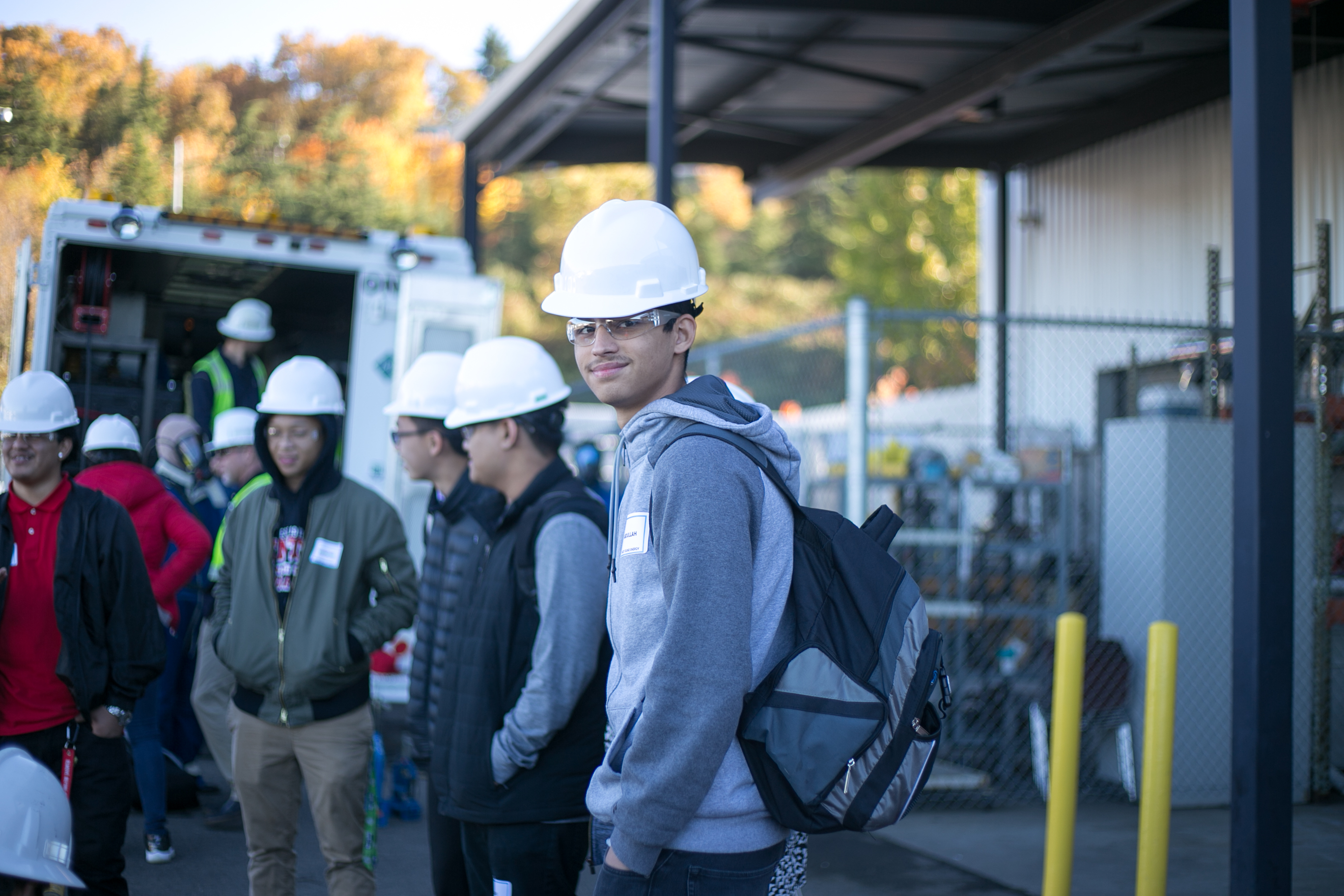 Renton students at Puget Sound Energy.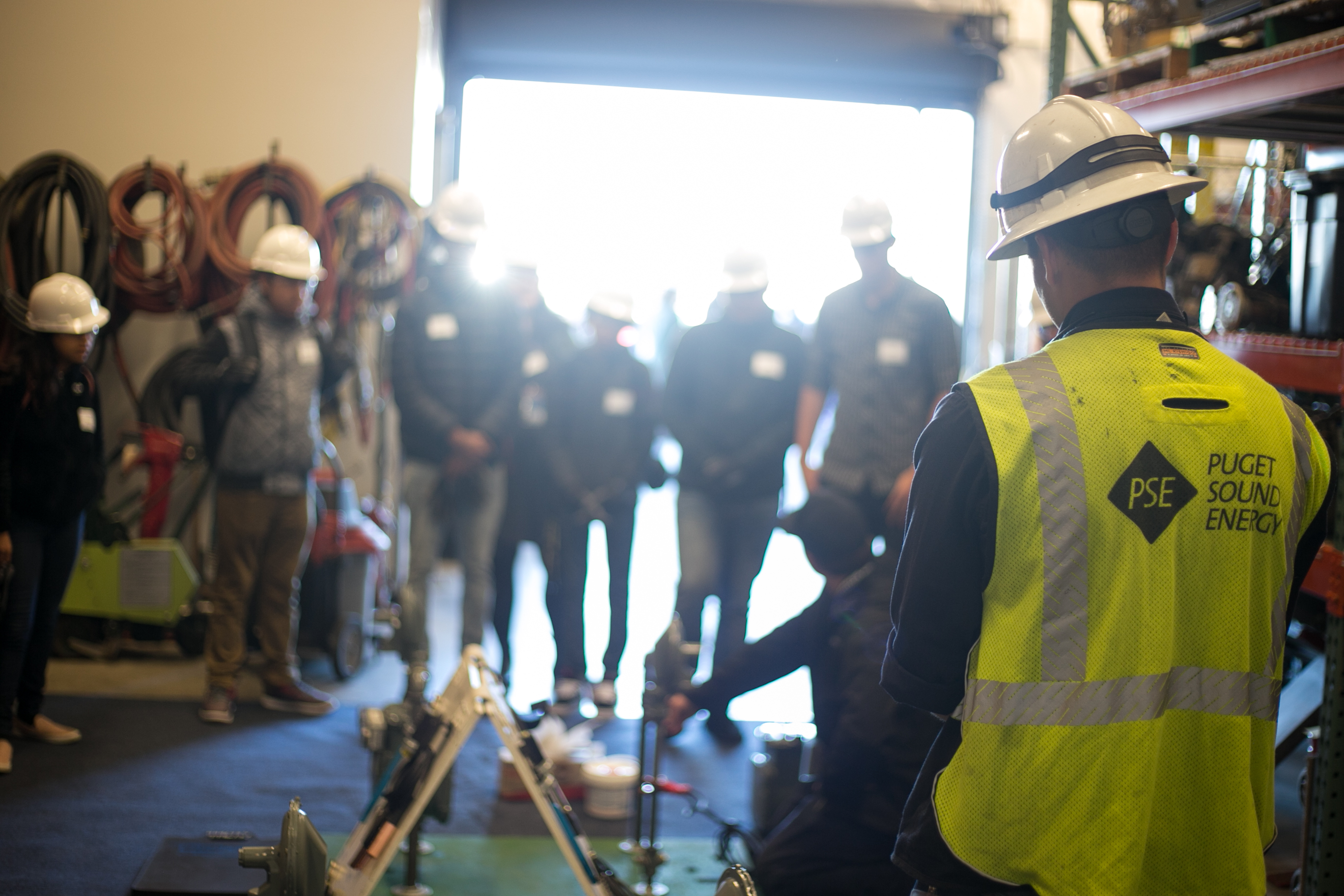 Students had the chance to do hands-on worksite activities.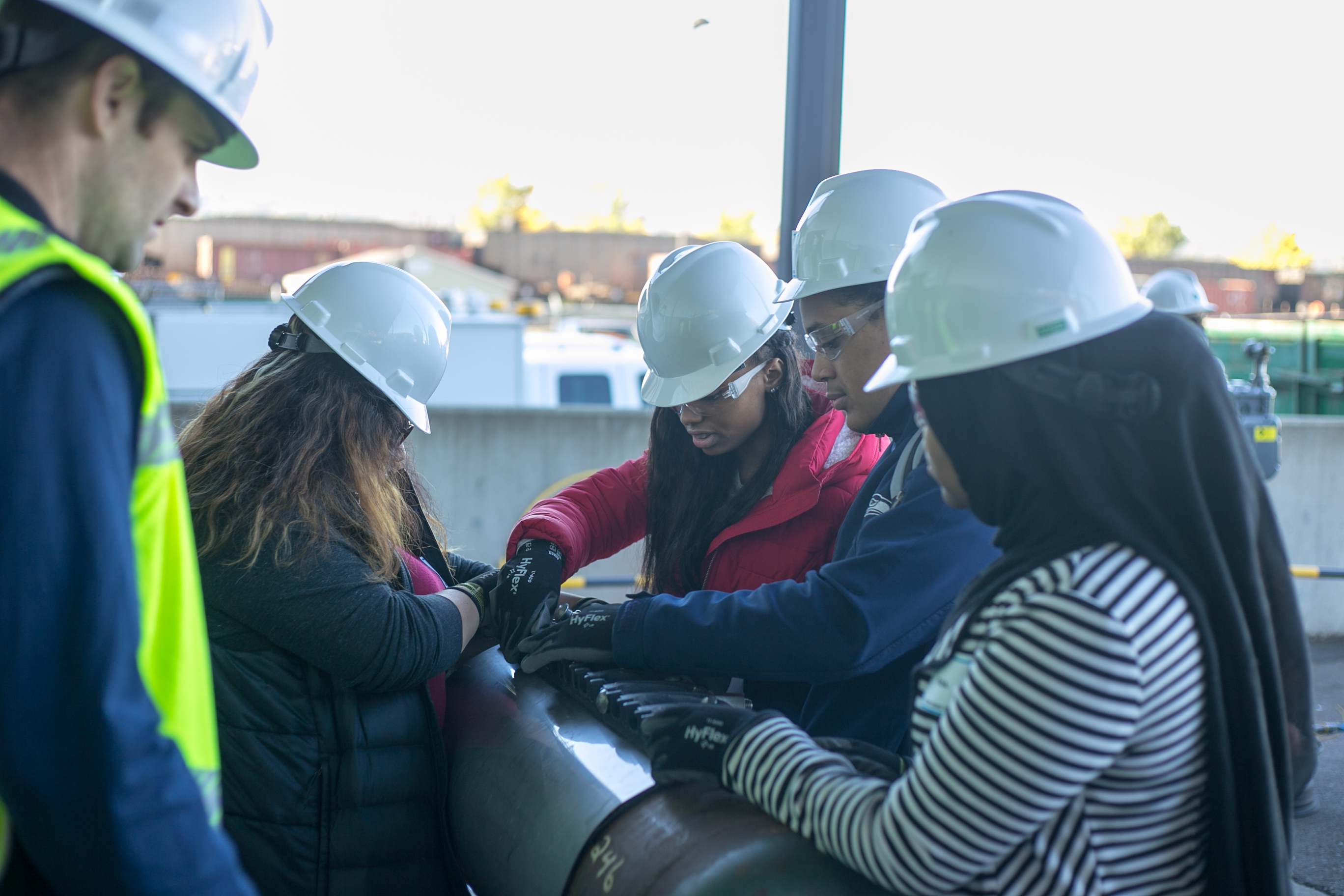 Puget Sound Energy employees led Renton students through a variety of hands-on activities.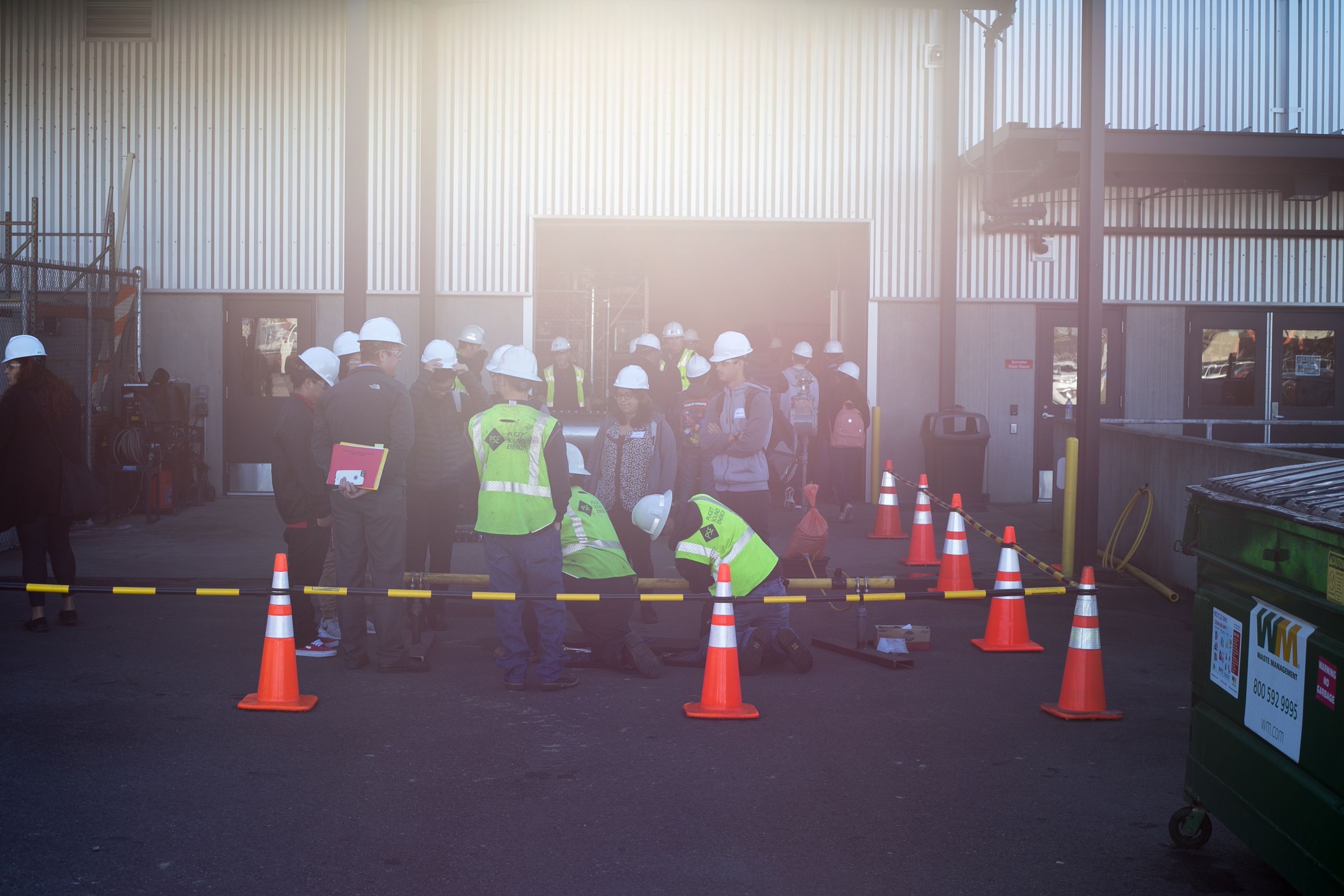 Opportunities to do real job tasks can help students envision future careers.
During a worksite tour at Puget Sound Energy, students from Renton High School ignited fires—and passions for new careers.
"This worksite tour has certainly opened up my perspective to see that there's so many more options to pick from than I thought before," said junior Richard Tran. "There are so many different opportunities."
Worksite tours go beyond the classroom and give students a glimpse into their future possibilities.
"I like how we learned there's a lot more to the job at Puget Sound Energy," said Richard. "There's not just one type of job. I'm picturing myself as an engineer, maybe in mechanical engineering. I don't see myself changing from that, but I'm keeping an open mind now!"
Many students agreed that the most interesting aspect of the worksite tour was the rare chance to be in the field with real professionals. According to a report by Gallup and the Strada Education Network, advice from the working world is the most helpful to students who are making decisions about their paths—yet it's the type of advice that students get the least.
"My favorite part has been the hands-on experience," said Richard. "[Puget Sound Energy] gave us the feel of the work that they do."
Road Map Project worksite tours are opportunities for high school students to visit workplaces and see what local companies do, hear from employees about their educational and professional pathways, and participate in work-based activities. 
Posted in: College and Career Readiness