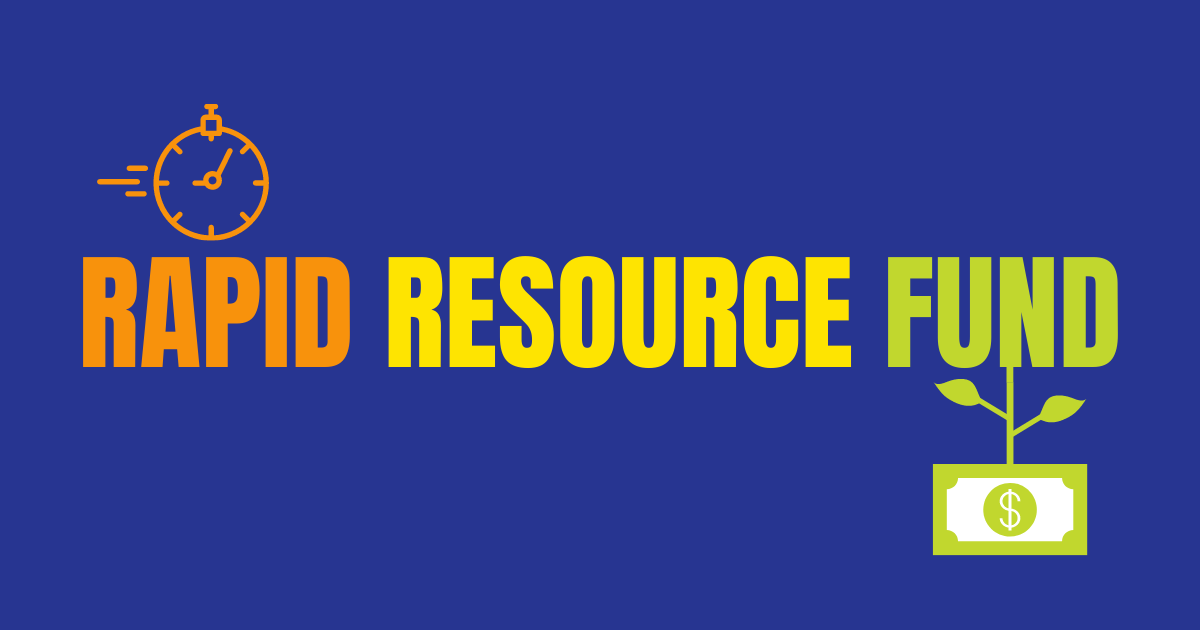 For its second round, the Rapid Resource Fund is supporting five organizations to advance their community-led work to improve educational equity and access for students across the Road Map Project region. Learn more about their work and intended projects:
Community Network Council
Project: Creative Coding Pilot Program
Funding: $20,000
Community Network Council (CNC) works to help Black and Brown students identify and realize their dreams and potential. For their project, they will hire coding instructors to provide culturally and age appropriate online instruction to the Black and Brown elementary, middle school, and high school students CNC serves in the Kent School District. This pilot program will provide two 8-week sessions of after-school STEM enrichment to 24 students, connecting the importance of academics to the pursuit of careers in technology, and empowering students to actively pursue their tech career aspirations. Youth will play a leadership role in the program, informing content and curriculum. CNC will also provide wraparound services.
Para Los Niños
Project: Engaging Latinx Immigrant Families to Improve Education in COVID-19
Funding: $20,000
Para Los Niños (PLN) supports Latinx families to transform communities and create academic and life success for every Latinx student. Funds will be used to support PLN's work to decrease the education gap, increase accessible learning opportunities, and promote leadership and inclusion in decision-making for Latinx immigrant families in the Highline School District. PLN will organize forums for families to bring their concerns about their children's learning directly to teaching staff, and support parent leaders with presenting requests for improving educational access of Latinx students to the school district.
South King County Discipline Coalition
Project: COVID-19 Youth and Family Advocacy and Well-being Project
Funding: $20,000
The South King County Discipline Coalition (SKCDC) centers the voices of parents and young people most directly impacted by disproportionate discipline. For their project, SKCDC will host virtual events to support families of color who are most impacted by the school-to-prison pipeline. The events will focus on cultivating the mental health and wellness of students and families, provide at-home learning support, and advocacy to ensure families of color are included in policy changes across the Road Map Project region. SKCDC will also host town halls to elevate the voices of families directly affected by racial injustice and biased policing throughout the region's school districts.
Washington Multicultural Services Link
Project: Parent-to-Parent Empowerment for Families of Children with Disabilities
Funding: $18,500
Washington Multicultural Services Link provides support to African Diaspora families, especially individuals with disabilities. Their project will focus on family engagement, and will target outreach to East African families with children in Seattle Public Schools. The nonprofit will plan a parent-to-parent network for families of students with disabilities in their own language groups. The first phase of the program will include train-the-trainer workshops for parents to learn more about how they can advocate for their children. The second stage will continue to support families as they create support groups.
Highline Schools Foundation
Project: Trackademics at New Start High School
Funding: $20,000
Highline Schools Foundation helps ensure all students graduate prepared for the future they choose. Funds will support their Trackademics program at New Start High School, to support the social and emotional and academic development of students. Trackademics is a music production and artist development program that gives students access to create inspiring, artistic, culturally relevant community-based programs, while earning credits towards their high school graduation. The program will also offer mentorship services, resources, training and networks that allow students to build business and entrepreneurship skills.
All Rapid Resource funds have been allocated for the year, hence there is no third round of funding. We will communicate early next year about 2021 funding.
Posted in: Other