2018 Community Leadership Team members Regina Elmi, Larissa Reza Garcia, and Kevin Truong.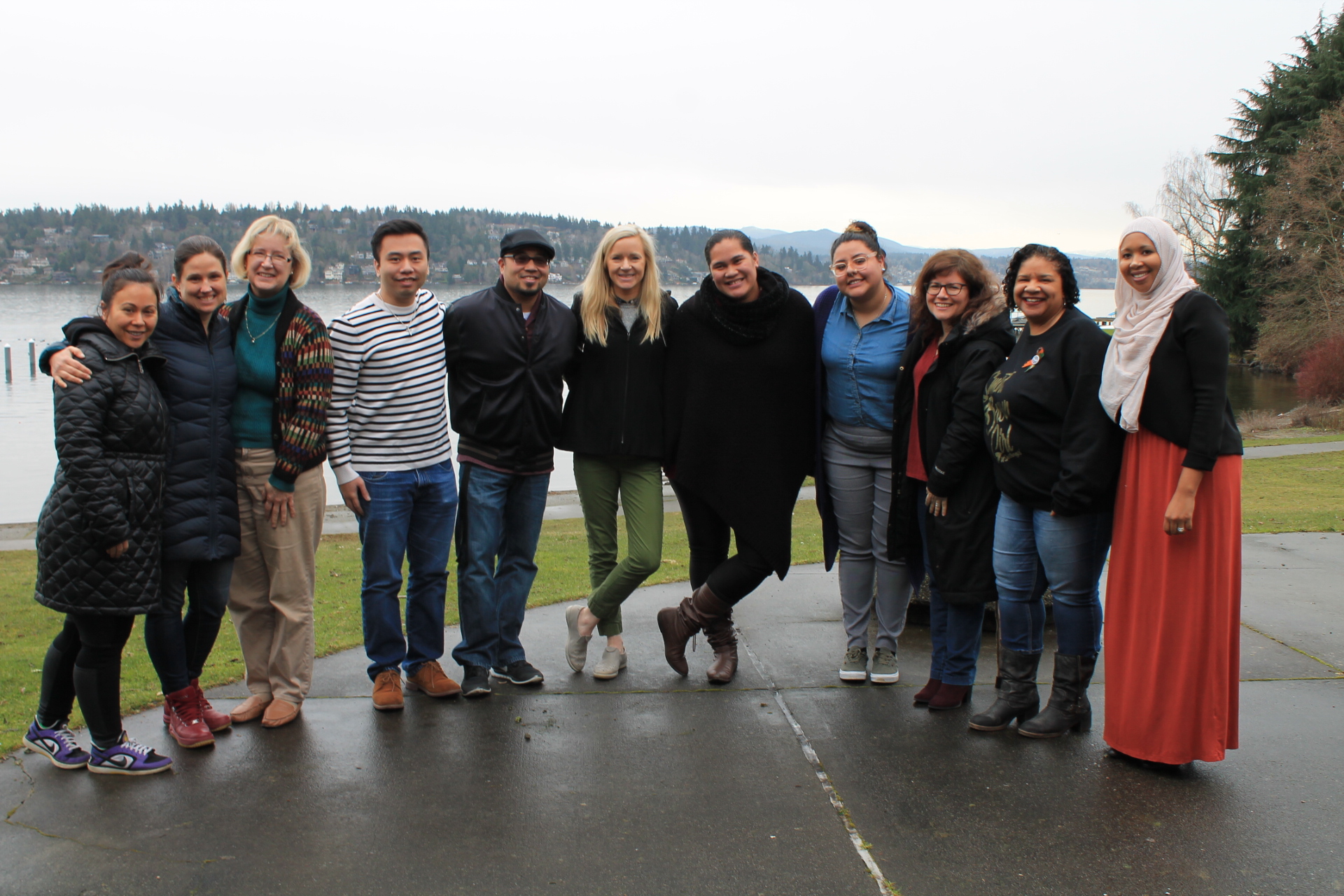 2018 Community Leadership Team members Karly Feria, Catherina Willard, Mary Fertakis, Kevin Truong, Greg Garcia, Erin Ambrozic, Freda Crichton, Larissa Reza Garcia, Mirya Muñoz-Roach, Sebrena Burr, and Regina Elmi.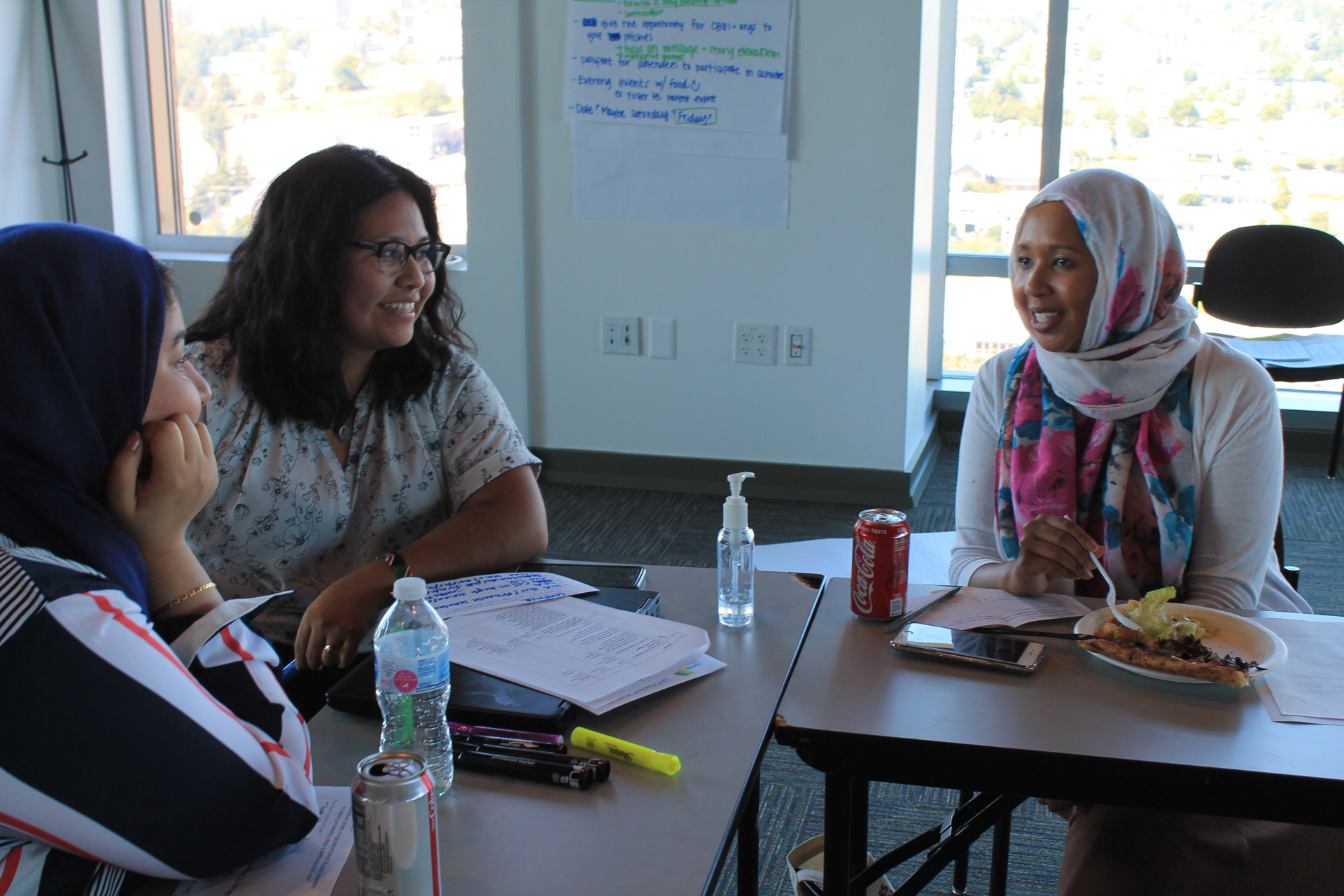 Community Leadership Team meeting in progress.
The Road Map Project works to dramatically improve education results in South King County by addressing systemic barriers, elevating community leadership, and building stronger systems —particularly for youth of color and low-income students.
The Community Leadership Team provides strategic leadership to help the Road Map Project reach its 2030 goal, working with Project partners, action teams, and initiatives to ensure that the work is anti-racist and is responsive to community priorities.
The team is seeking additional members to join our Community Leadership Team.  APPLY NOW.
About the Community Leadership Team
The inaugural Community Leadership Team developed internal team protocols, created a shared purpose, participated in an anti-racism training, reviewed work strategies, and hosted a DiscoverU community event.
In 2019, the Community Leadership Team plans to:
Identify and uplift community work and leaders to build strong partnerships within the Road Map Project network
Provide strategic leadership on new and current work
Define Road Map Project advocacy priorities and engage with key decision-makers in the region
Support the implementation of the Road Map Project System-Wide Racial Equity Essentials
Serve on the Rapid Resource Fund grantee selection committee
How to apply
If you:
Agree that we need to transform local education systems;
Have a personal commitment to anti-racism work;
Are from or representative of the Road Map Project region communities;
Possess community experience to work on behalf of the Road Map Project; and
Want to build partnerships and influence key leaders;
Apply to join our Community Leadership Team!
The application process includes completing the online application, providing community references, and participating in an in-person interview. Deadline to apply is June 12, 2019 by 5 PM.
What is the time commitment?
Two-year term
Monthly meetings (last Wednesday of every month from 2-5 p.m.)
Annual planning retreat
5-10 hours per month reserved for trainings and subcommittee prep work
Community Leadership Team members receive a small monthly stipend to cover the cost of transportation.
How can I get more information?
Contact Cinthia Illan Vazquez, who staffs the Community Leadership Team or meet current Community Leadership Team members at the next Road Map Project Education Results Networking Meeting on June 6.
Posted in: Community Leadership Team