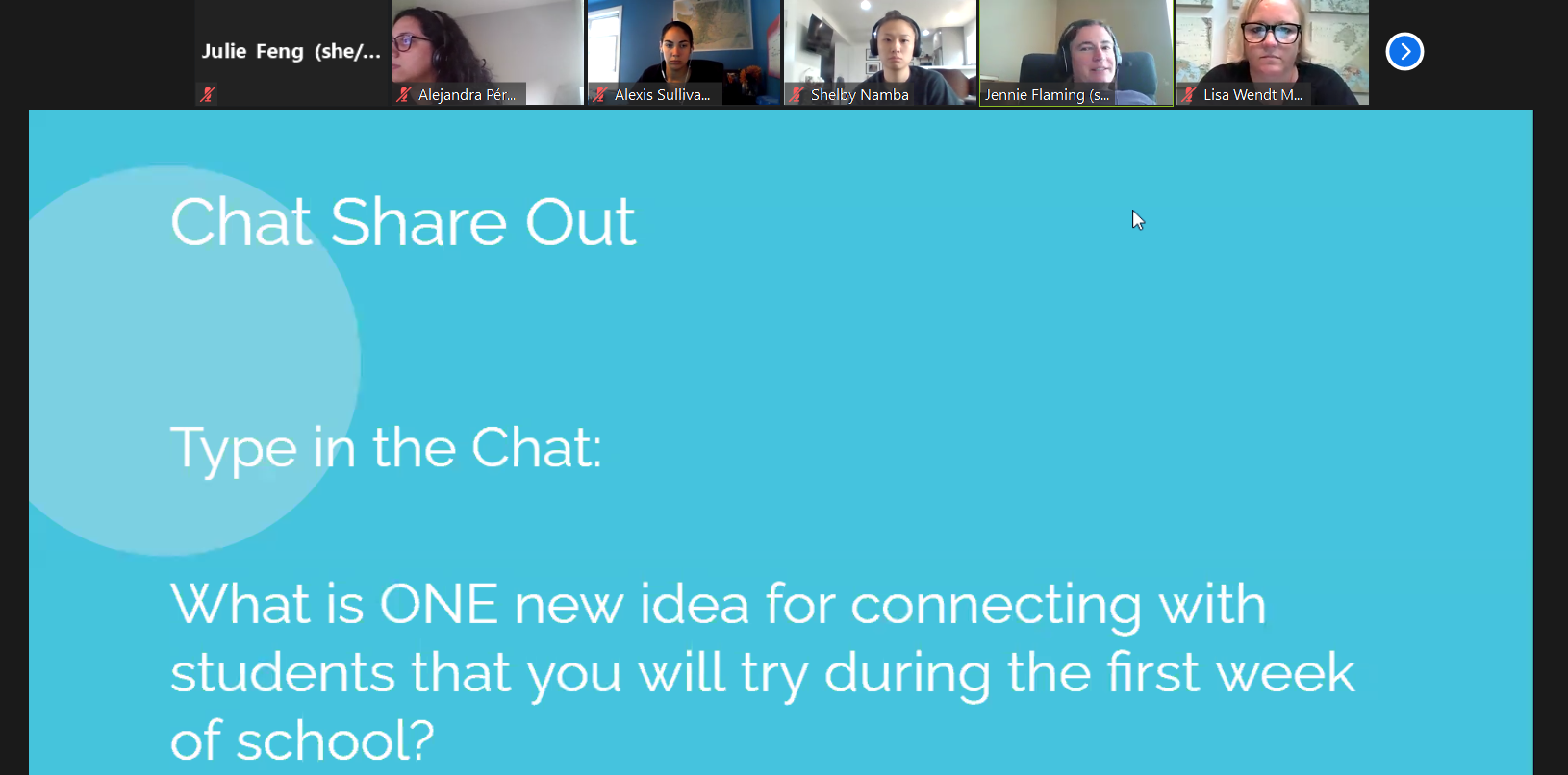 The educators of College & Career Leadership Institute sharing out during a virtual workshop.
60 participants joined the first day of cohort 2's CCLI workshop.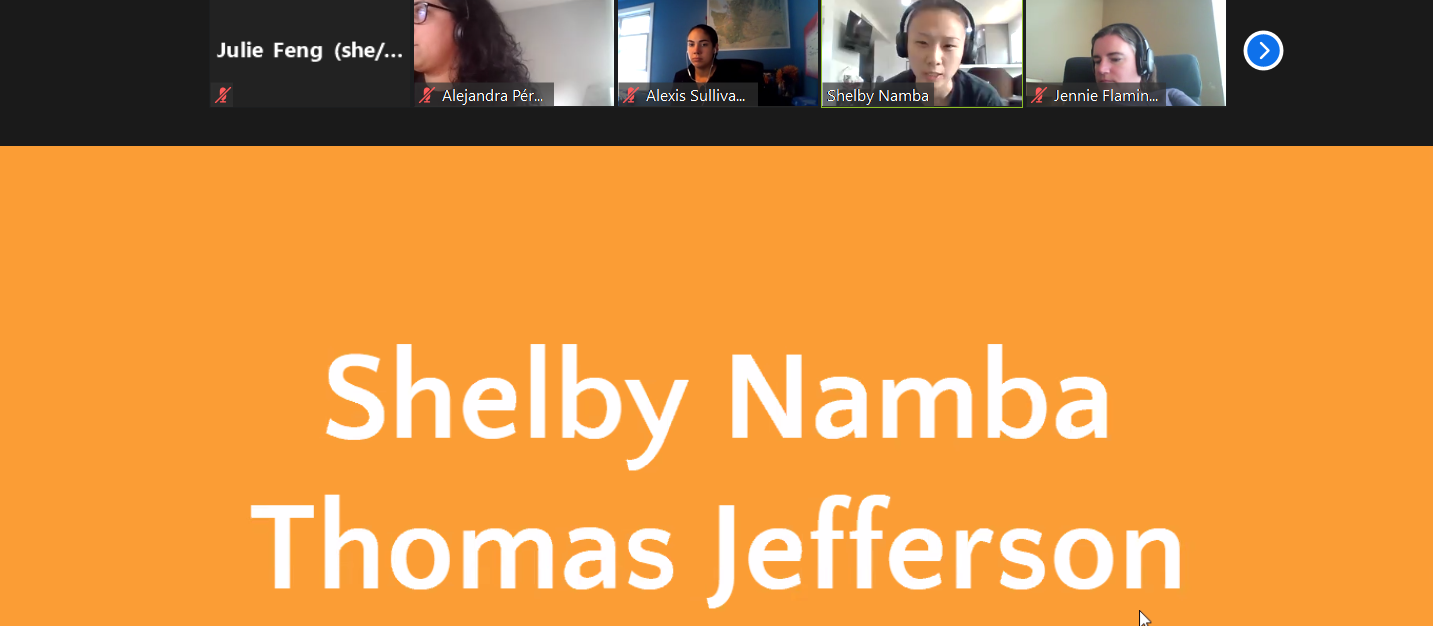 Shelby Namba, a Thomas Jefferson High School (Federal Way) counselor from cohort 1, shares her experience with empathy interviews with cohort 2.
Last week, the College and Career Leadership Institute (CCLI) held their first virtual workshops for cohorts one and two over a three-day period. As students continue to navigate remote learning during the pandemic, CCLI has also adapted virtual strategies to continue working with educators from 18 high schools in the Road Map Project region. CCLI has always focused on listening to what students need, and they aim to continue connecting with and supporting students during this continually challenging time. Over 160 educators participated in the virtual workshop, 100 from cohort 1 and 60 from cohort 2.
With educators preparing to welcome students in the Road Map Project region back to school this fall in a fully online format, the CCLI staff facilitated sessions around best practices to engage with students virtually and in person for the year ahead. The workshops also provided space for educators to reconnect with and learn from each other and dive into strategies to prioritize college and career work this year even with ongoing uncertainty due to the pandemic.
Highlights from both cohorts, after a recommitment to the goals of CCLI, included a relationship-building session for members to share methods of connecting with students this past spring that were successful, as well as the challenges and learnings that arose during the initial few months of online learning. Some creative ideas for connecting with students included reaching them via Instagram, using Google Voice for texting, holding Zoom office hours, playing community building games, and hosting student/parent "welcome back" meetings.
Of particular excitement were the share-outs from three CCLI school staff about the positive impacts of conducting empathy interviews with students. The goal of empathy interviews is to gain deeper understandings of how 11th and 12th grade students of color are experiencing a school's college and career system. The process involves CCLI participants interviewing students to understand their experiences, focusing on truly listening rather than responding, in a format outside of coursework. CCLI participants are required to meet with three students of color monthly; at least one student must be in 11th grade and at least one must be in 12th grade. The interviews are a valuable tool to intentionally connect with students and to elevate student voice—especially voices of students of color. Some reflections from CCLI participants who conducted empathy interviews follow:
Shelby Namba, Thomas Jefferson High School counselor, shared, "The interviews have helped us close the gaps between the support we thought we were giving and the support students told us they were actually receiving."
"Empathy interviews were one of my favorite CCLI experiences last year," shared Thomas Caudle, a principal from Lindbergh High School.
"The number one thing empathy interviews did for me was it was a genuine relationship building tool. Framing these interviews as a conversation with no strings (grades) attached helped students feel comfortable to open up. The students I connected with were more engaged in class, asked questions where before they were quiet in class, and also remained in contact with me during COVID-19," said Kate Stephenson, a teacher at Auburn Mountainview High School.
The CCLI team is now preparing for school team meetings in October and the next set of all-team workshops in December.
Posted in: College and Career Readiness , College and Career Success