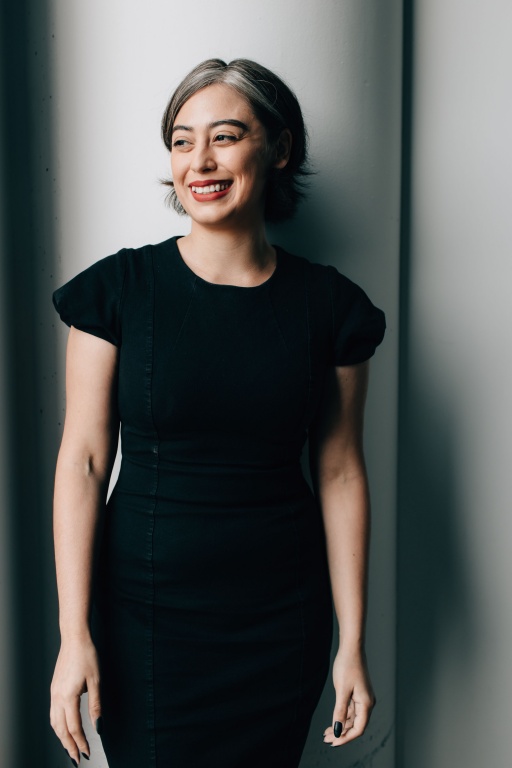 CCER would like to welcome Jeanina Messerly (they/them) to the team as our Antiracist Abundance Curator! Since joining the team, Jeanina has spearheaded our grant and fun(d)raising initiatives, and has served as a thought partner across programs and departments. They bring eight years of community organizing experience through their tenure in public policy and local elections.
Jeanina took a few moments to chat with us about their vision for equitable education, expounds on being the only Antiracist Abundance Curator in existence (at least, according to Google), and their go-to karaoke song.
CCER: What do you hope to bring into your work at CCER to further our antiracist mission?
JM: I may be the only person with the title 'Anti-Racist Abundance Curator' in the world of philanthropy, at least for now, and I take that rather seriously. Major funders have started to change grantmaking, partnerships, and giving to be more actively anti-racist and that has been an exciting development but there is still a long road ahead. As a well-resourced, Black-led organization, we have this opportunity to have these difficult conversations and move the needle that allows for healthier relationships with funders that centers race and leads with community voice. I have a deep background in organizing and movement-building and I hope to bring this mindset shift into our fundraising practices and work with our community to reallocate resources and fundamentally change the field of philanthropy for the next generation.
CCER: What's your go-to karaoke song?
JM: First off, I I absolutely love this question! I am a big fan of karaoke, it's one of the few places you can sing and be together with your friends and people in your community outside of a traditional religious institution. My go-to has always been "Como La Flor" by Selena Quintanilla, but if I'm going for round two the next song has got to be "Back to Black" by Amy Winehouse.
CCER: When you envision equitable education, what does that look like?
JM: When I close my eyes and envision what true equity in education looks like, I see the curiosity, wellness, imagination, and dreams of every student fully supported and celebrated by an educational community that values and respects them. This also means removing the barriers and systems that continue the historical oppression of BIPOC students, LGBTQ students, disabled students, and all students who have been 'othered' for the sake of upholding a broken system with deep roots in white supremacy. Sometimes this can feel like a "big" dream, but I know it is truly obtainable and I love being able to work with collegues who are profoundly intelligent, dream big, and approach this work from a place of joy, abundance, and possibility.
You can read more about Jeanina here.
Posted in: Other