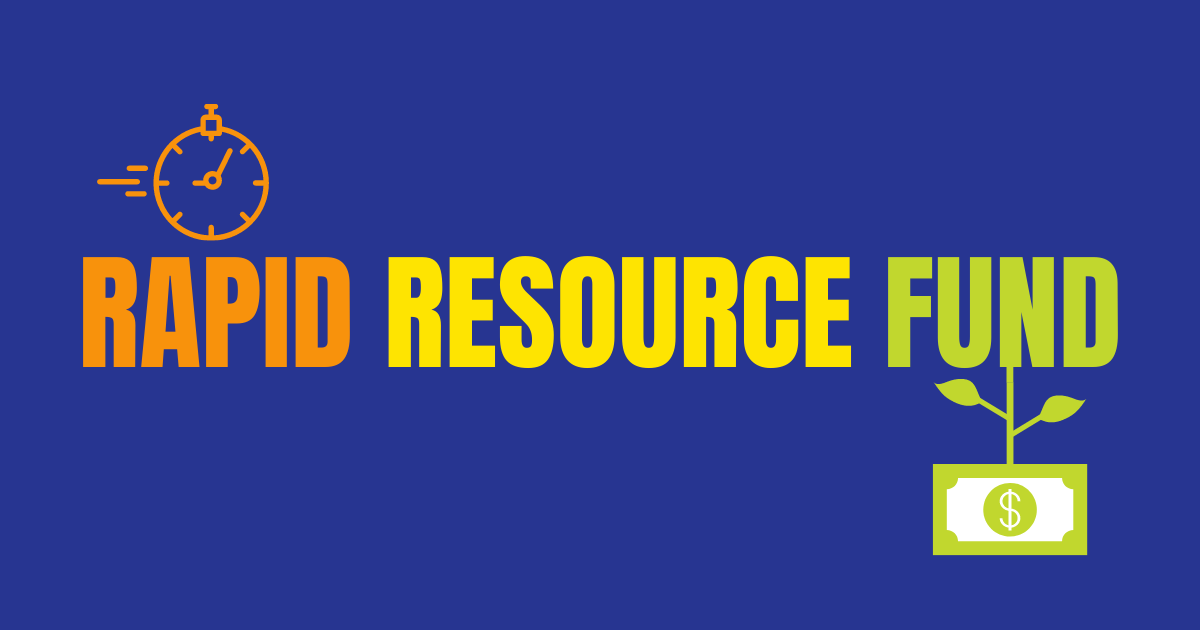 The Rapid Resource Fund received a record number of applications for the first round of 2020 applications. The selection committee had a tough decision to make. Congratulations to the six organizations who have been awarded grants! Read more on the recipients and project descriptions:
Somali Parents Education Board
Project: Community-Designed Education Advocacy
Funding: $20,000
This project is focused on engaging Road Map Project region immigrant and refugee families of color, supporting them to create a new approach to education advocacy—one that centers families and is designed and led by families. The Somali Parents Education Board will support convening parents by establishing a definition of advocacy that is rooted in their experiences, designing a process for how they want to implement advocacy efforts. This includes mapping the advocacy landscape of Highline, Kent, Renton, and Tukwila school districts, recruiting parents of color, and engaging them in a community cafe conversations to develop their vision for the year's work.
Neighborhood House
Project: Parent Engagement Program
Funding: $20,000
The grant will support expansion of the ongoing family workshops Neighborhood House runs. With the shift to remote learning, and to help close the education equity gap, this grant will equip 25 families with laptops and internet access to participate in online workshops. The workshops will provide parents the opportunity to participate in parent support groups and to acquire technology literacy skills from the safety of their homes, in their preferred language. Additionally, families will gain access to telehealth resources and strategies to engage with schools and advocate for their children. Their children will also be able to engage in distance learning opportunities offered through their schools and other out-of-school-time providers. 
Somali Youth & Family Club
Project: Mobilizing families during COVID-19
Funding: $20,000
The aim of this project is to lead a series of eight quarterly workshops/listening sessions that consist of learning opportunities and space for courageous conversations starting with self and leading to family and then community. The intent of these workshops is to impact family relationships centered in understanding of trauma from back home and isolation relating to the coronavirus. Somali Youth & Family Club will support families to cope with the impact of COVID-19, and equip them to navigate educational resources during this crisis. This project will mobilize underserved refugee/immigrant families to advocate on behalf of themselves, learn strategies to support the youth in continued learning during COVID-19, provide an outlet and space to come together, and bring educators to the community to learn from each other.
Childcare Resources
Project: Brothers & Sisters Program
Funding: $20,000
The aim of this project is to support The Brothers & Sisters Program (BSP) which is a training course specifically designed for middle- and high-school aged youth who take care of younger siblings, cousins, nieces/nephews while the children's parents are busy with work, school, and other activities. Child Care Resources will train and fund three community-based organizations (Renton Area Youth Services, First Five Years & Beyond, and Mission Africa) to implement online courses, with a goal of engaging a total of 35-40 youth through the Brothers & Sisters Programs. The online BSP course uses experiential youth-based learning strategies, including discussions, contextual learning, videos, games, and other activities. The curriculum is adaptable to fit youths' home cultures and interests, covering topics ranging from child development and mindfulness to CRP and First Aid Training.
Open Doors for Multicultural Families
Project: COVID-19 and Reconnecting to School
Funding: $20,000
Open Doors for Multicultural Families will support family navigators who work directly with families to obtain individualized case management services and assistance engaging with the education system during the COVID‐19 crisis. Each student/family will receive roughly 25 hours of family navigation. In addition to helping students and families meet their immediate needs, this project builds their capacity, expertise, and confidence to advocate for their future needs. This may include: 1:1 meetings with staff (in person or remotely, as appropriate), staff accompanying the family to Special Education meetings or communicating with the student's teacher(s), and connection to resources that are culturally and linguistically appropriate. Through this project, students receiving Special Education services will make progress on their stated educational goals and their parents/caregivers will feel engaged with their education and confident to advocate for their needs.
Boys & Girls Club
Project: Youth-led Peacemaking Circles and COVID-19 Education
Funding: $12,500
The aim of this project is to respond to a needs assessment of youth and families in Southeast Seattle as determined in the earlier days of the pandemic. This grant will increase the scale of the Peacemaking Circles program to serve youth, support young people's leadership, and ensure more youth have the resources, knowledge, and support to take the measures needed to be as safe as possible during COVID-19—with an emphasis on both their physical and mental health. The Rainier Vista Club in Southeast Seattle will lead this project and train BIPOC youth to lead the peacemaking circles in restorative practices and to provide peer support for the educational and social and emotional impacts of COVID-19 on youth, asking what resources youth need.
Posted in: Other