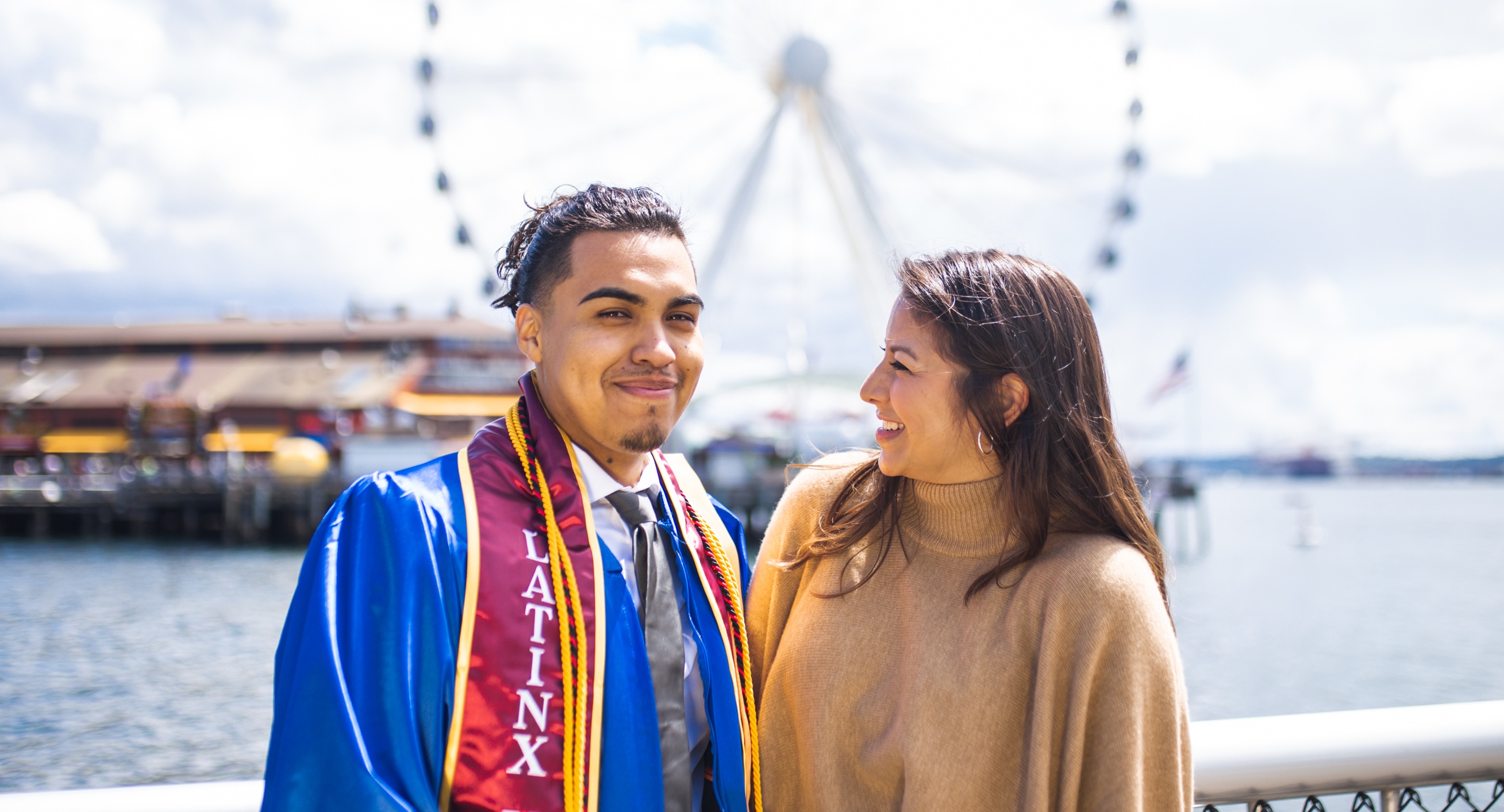 Seattle Education Access helps students navigate the college-going process. Photo credit: Arturo Garza Photography
South King County was one of seven communities selected to participate in Opportunity Works, a national effort to help opportunity youth transition to postsecondary education. A recent Urban Institute evaluation found that programs supported through Opportunity Works had a "consistent, large and positive impact," including a particularly strong effect on young men of color.
Road Map Project partners worked together to make such programming available. Opportunity Works enabled Seattle Education Access to provide individualized postsecondary navigation support to youth in seven Open Doors reengagement programs: Career Link High School; Federal Way Open Doors; Green River College Open Doors; iGrad Academy; Southwest Education Center; Youth Source Renton; and YouthCare. The Community Center for Education Results and United Way of King County served as local anchors for the project and helped build and support the partnerships that made this work possible.
Posted in: College & Career Readiness , College & Career Success , Opportunity Youth