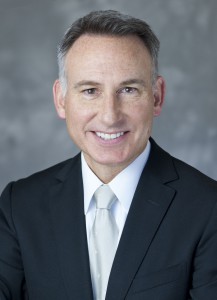 SEATTLE/SOUTH KING COUNTY – King County Executive Dow Constantine today announced his decision to join the Cradle Through College Coalition, adding his voice to the call for the Legislature to invest in each stage of education. The coalition includes leaders from early learning, K-12 and higher education as well as numerous youth and family services organizations.
"The Cradle Through College Coalition supports the work we're doing in King County to help every child reach his or her full potential in life," said Executive Constantine, who recently announced an initiative, Best Starts for Kids, to invest in strategies that support a child's development from birth to adulthood. "By reinforcing a child's early progress throughout their school-age and college years, we will put our young people on a path to lifelong success."
The County Executive joins institutions such as the Seattle College system, University of Washington, Washington State University, Bellevue College, numerous South King County K-12 school districts, United Way of King County, Big Brothers Big Sisters of Puget Sound, Children's Alliance, Thrive by Five Washington, The Rural Alliance and Tacoma-Pierce County Growth Partnership. The Road Map Project has partnered with the Equity in Education Coalition, League of Education Voters and OneAmerica to help form the Cradle Through College Coalition. To see the full list of supporters, please visit www.c2cCoalition.org.
"As a regional education leader, I can tell you that it means a lot to have the support of the County Executive. He knows that King County cannot be strong if education – from early learning through higher education – is not well supported by the Legislature. Our coalition's philosophy is to ask all sectors to band together to improve our communities and to prioritize investments in the children and young people of our state," said John Welch, superintendent of the Puget Sound Educational Service District.
The coalition believes it is time to break from "business as usual" and approach education funding as a whole system. Furthermore, it is focused on ensuring that progress on the McCleary lawsuit should be measured by our state's ability to provide opportunity for every student, and that new investments must spur dramatic improvements in student achievement that close the unacceptable opportunity gaps for low-income students and students of color.
The Cradle Through College Coalition was announced publicly in December 2014. Currently, about 85 organizations and coalitions have agreed to support the coalition's principles.
The four core principles in the cradle-through-college state investment strategy are:
State investments must be made cradle through college
The State must require strong accountability for results
The State must encourage innovation and spread of best practices
Additional funding is needed
To learn more or to join the coalition, please visit www.c2ccoalition.org.
Posted in: Other