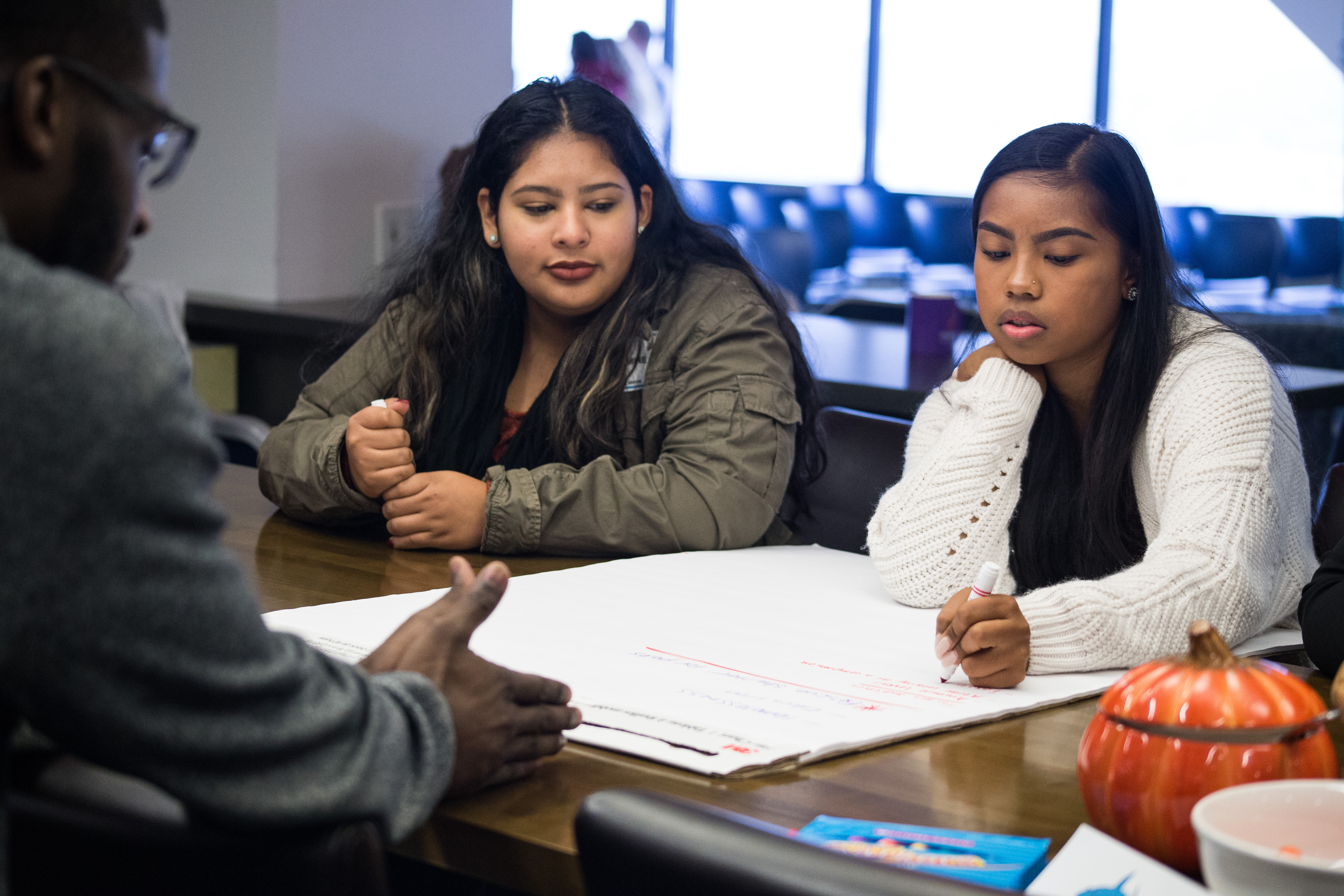 Jasmine, Rameena, and their team work on their Shark Tank pitch.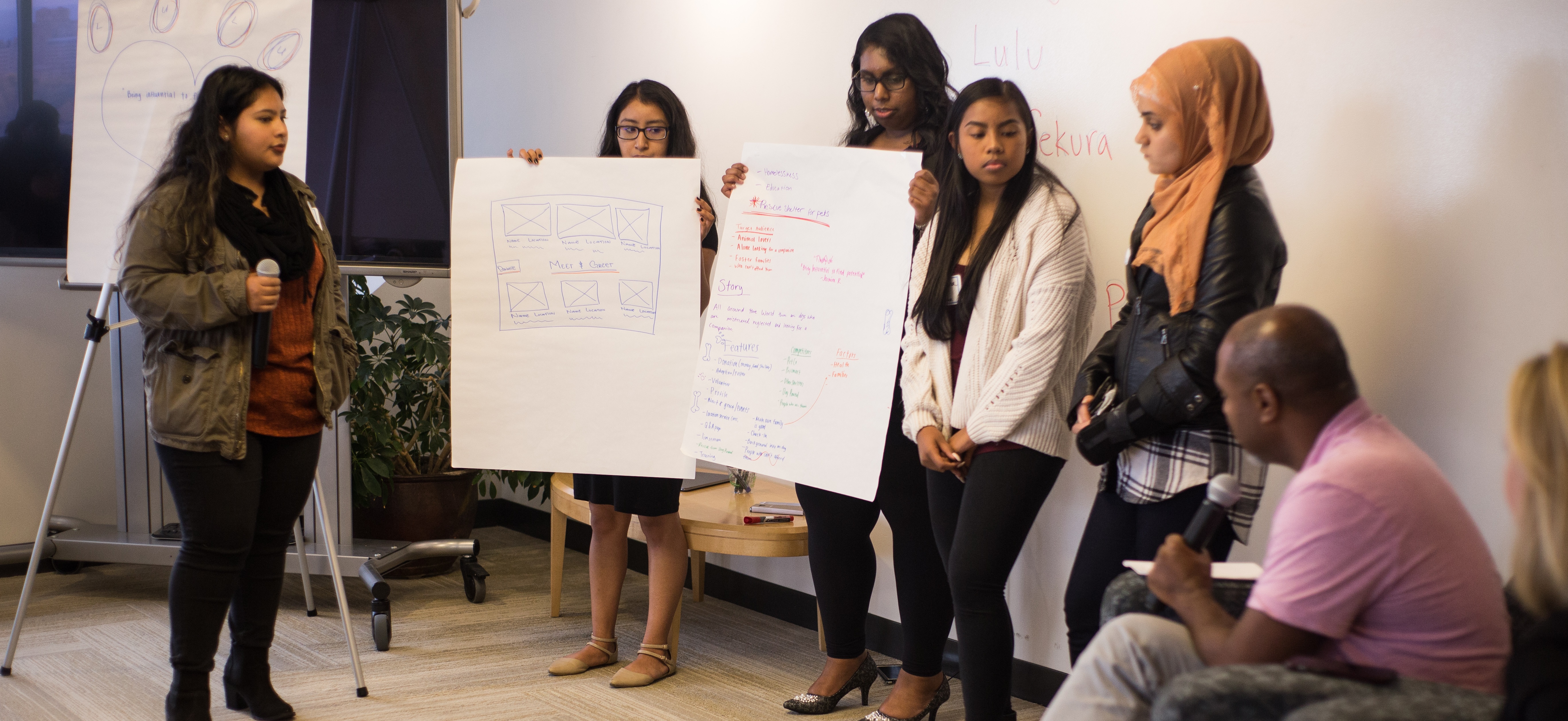 A team presents their pitch to the panel of judges.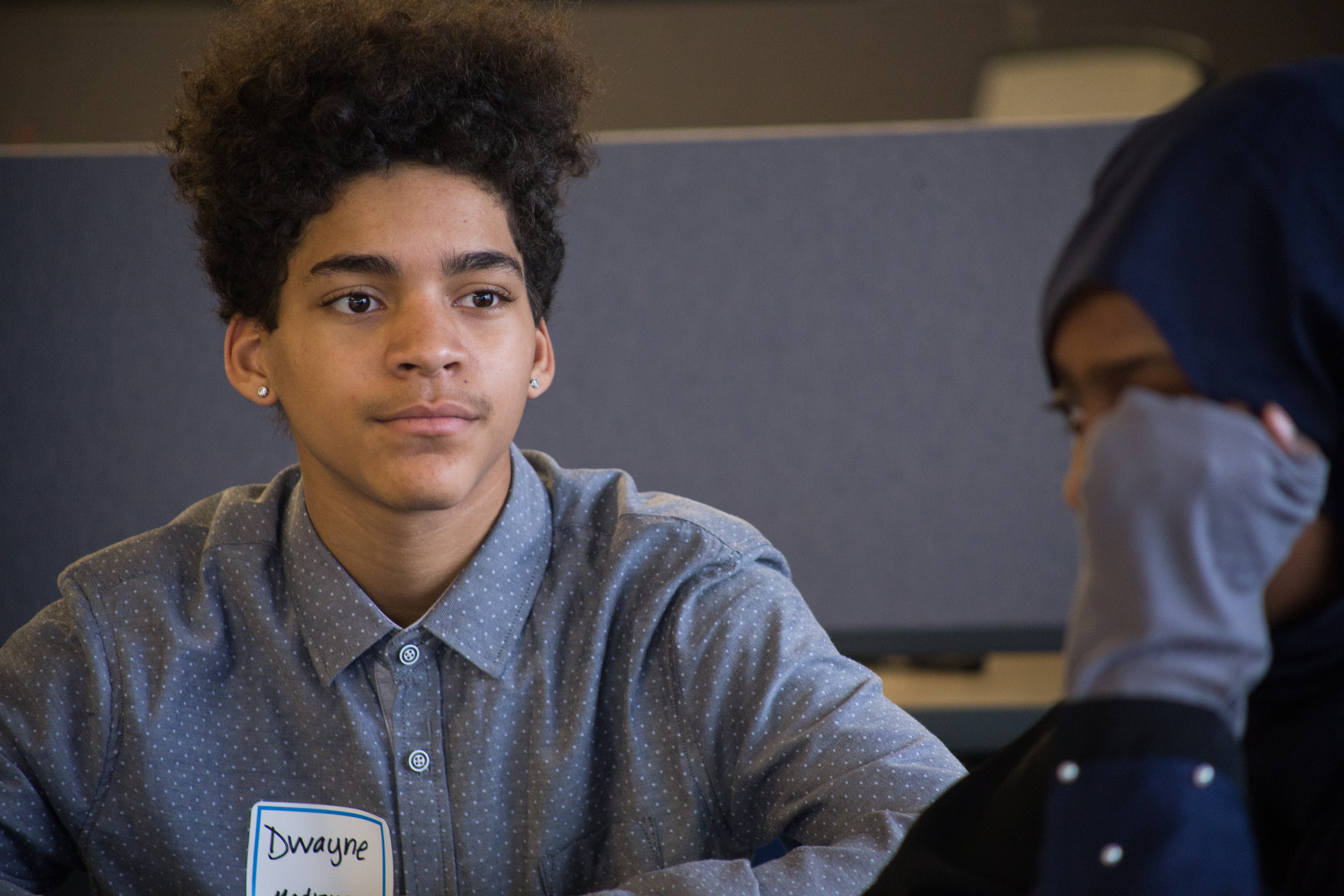 A Lindbergh High School student in discussion with his pitch team.
One of the professional mentors was Andrew McGee, founder of GREATER, which builds program to connect youth to technology through the power of sports.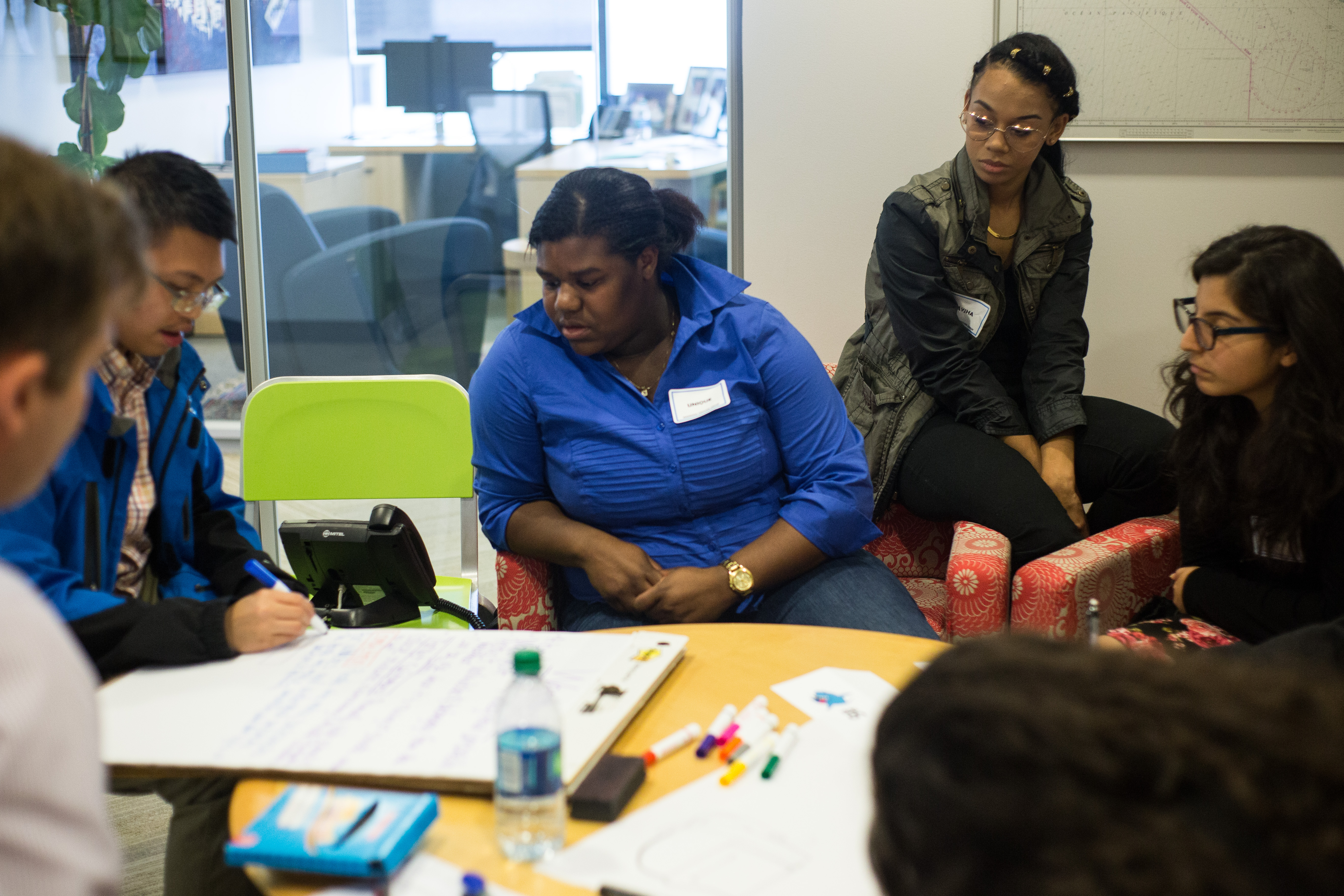 A team working on their pitch idea.
"I can create things that no other people have created yet," said Lindbergh High School sophomore Jasmine. "Career-wise, I'm learning that I could actually be influential by finding ideas that could change a lot of things in this world."
At Madrona Venture Group, an investment firm that teams with technology entrepreneurs, employees organized for Lindbergh High School students a competition modeled by the TV series "Shark Tank." In teams, the students developed ideas for apps—and then pitched them to a panel of judges.
Jasmine, whose goal is to be a veterinarian, led her team in developing an app that makes it easier for people to adopt dogs. "I had this idea in my head for a while," she said. "But now I'm here and it's so cool to see how it can actually be real, that it actually has potential."
As the ideas started flowing, some of the students started thinking about potential career paths.
"I'd be interested in technology or investment because of opportunities," said sophomore Dwayne. "It's work that makes you go out there and think."
Each team was advised by a local professional, many of whom kicked off the worksite tour with a panel discussion to inspire students.
"I liked how they all came from somewhere different, but they all ended up at the same successful place," said sophomore Rameena. "They all had different backgrounds, different majors, different passions and ideas—but they all ended up here.
Habiba, another Lindbergh student, agreed. "My favorite part of the worksite tour has been getting to know the people, and hearing about how they've come a long way to be where they are right now."
The students were interested in learning about the diverse career paths of Madrona employees, as well as the ways they incorporate their passions into their everyday work. One common theme was flexibility.
"The thing that stood out to me today was that all the employees were saying to keep your mind open to different career possibilities," said Habiba. "Like you can go in a completely different direction than you thought you were."
"Don't just focus on just one subject," added Dwayne. "Expand your mind to multiple areas."
As the Madrona employees and other local professionals guided their student teams to the finale pitch, another theme emerged: mentorship.
"You have to find someone who encourages you in what you want to do," said Habiba. "It makes a huge difference."
Road Map Project worksite tours are opportunities for high school students to visit workplaces and see what local companies do, hear from employees about their educational and professional pathways, and participate in work-based activities. 
Posted in: College and Career Readiness