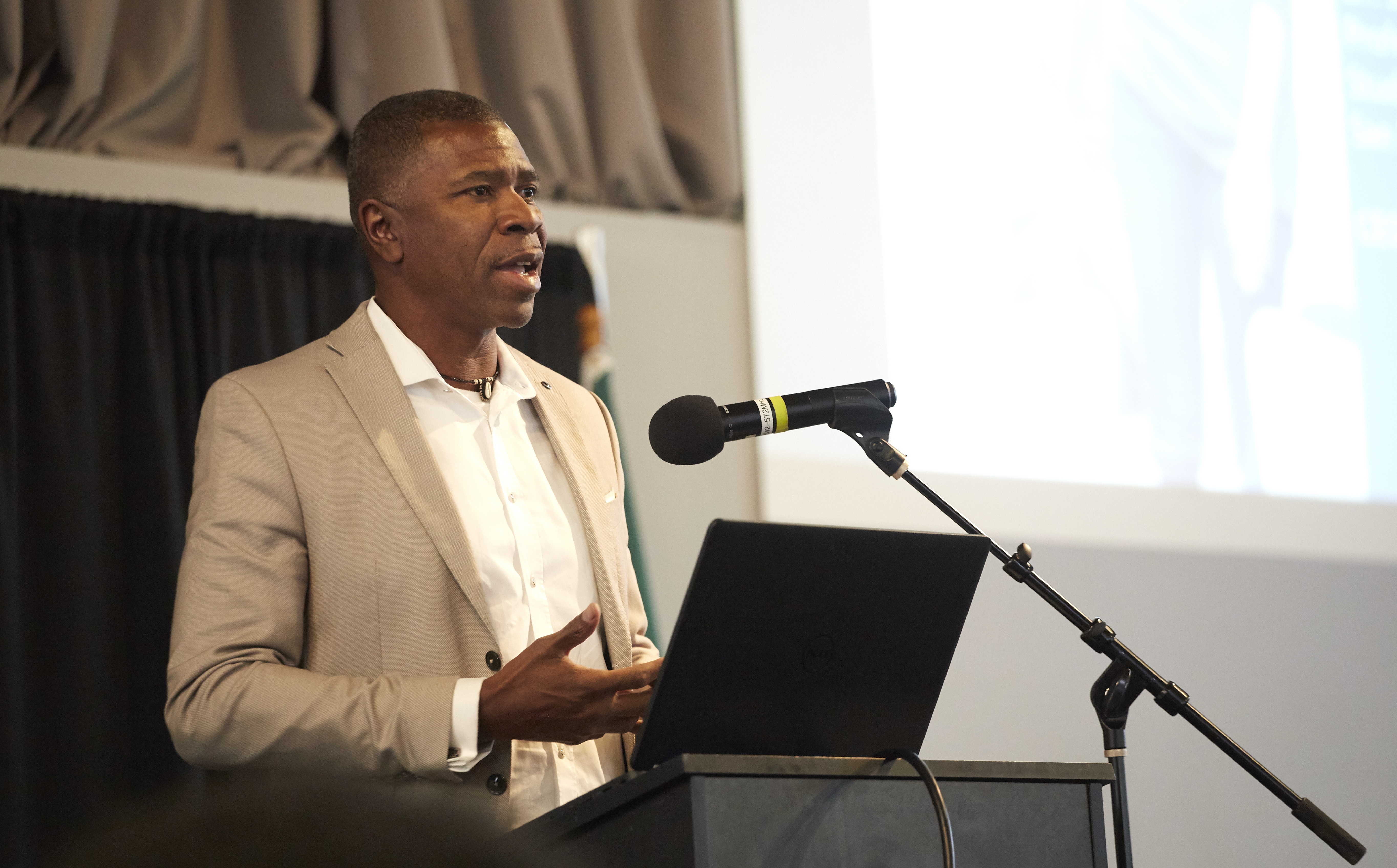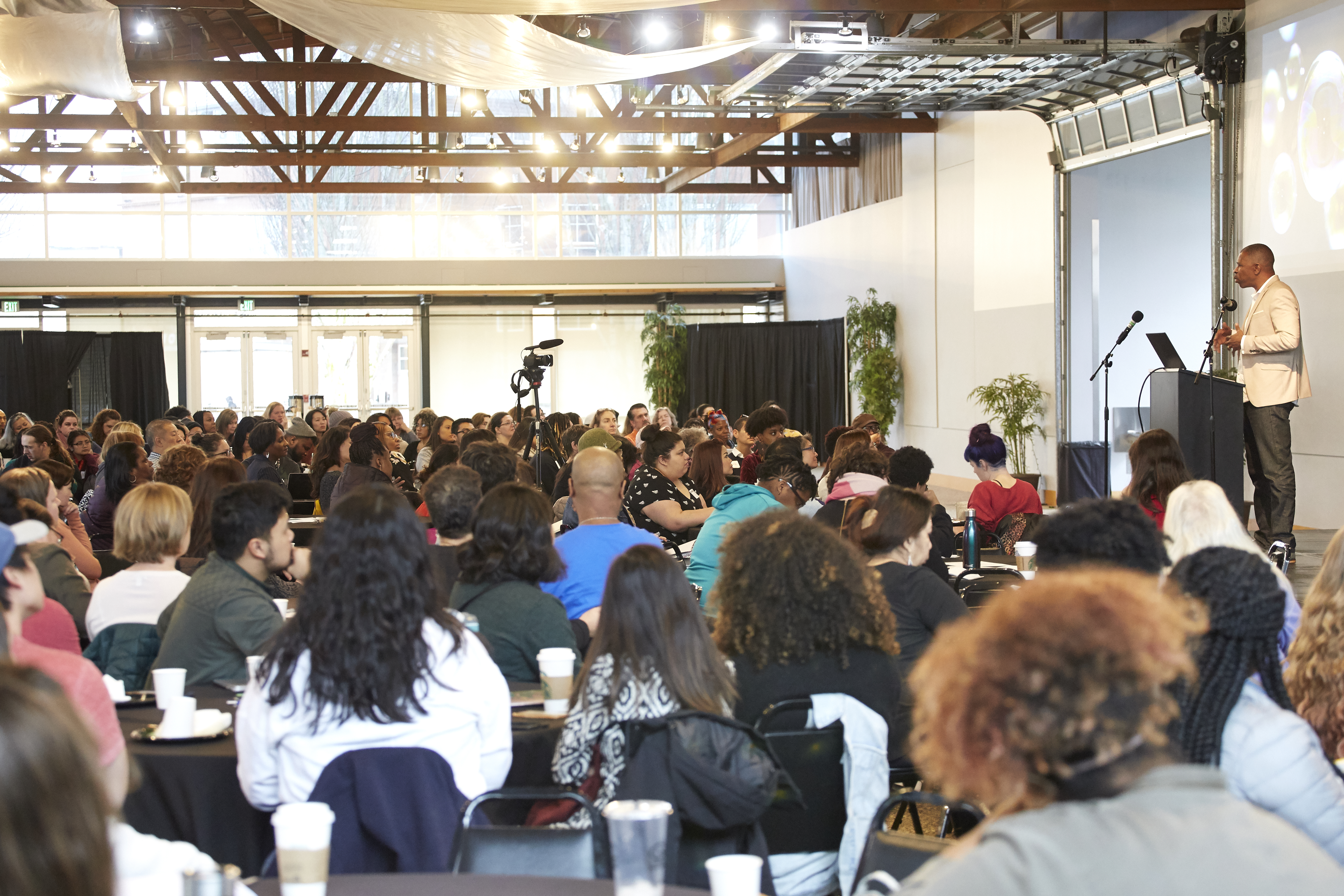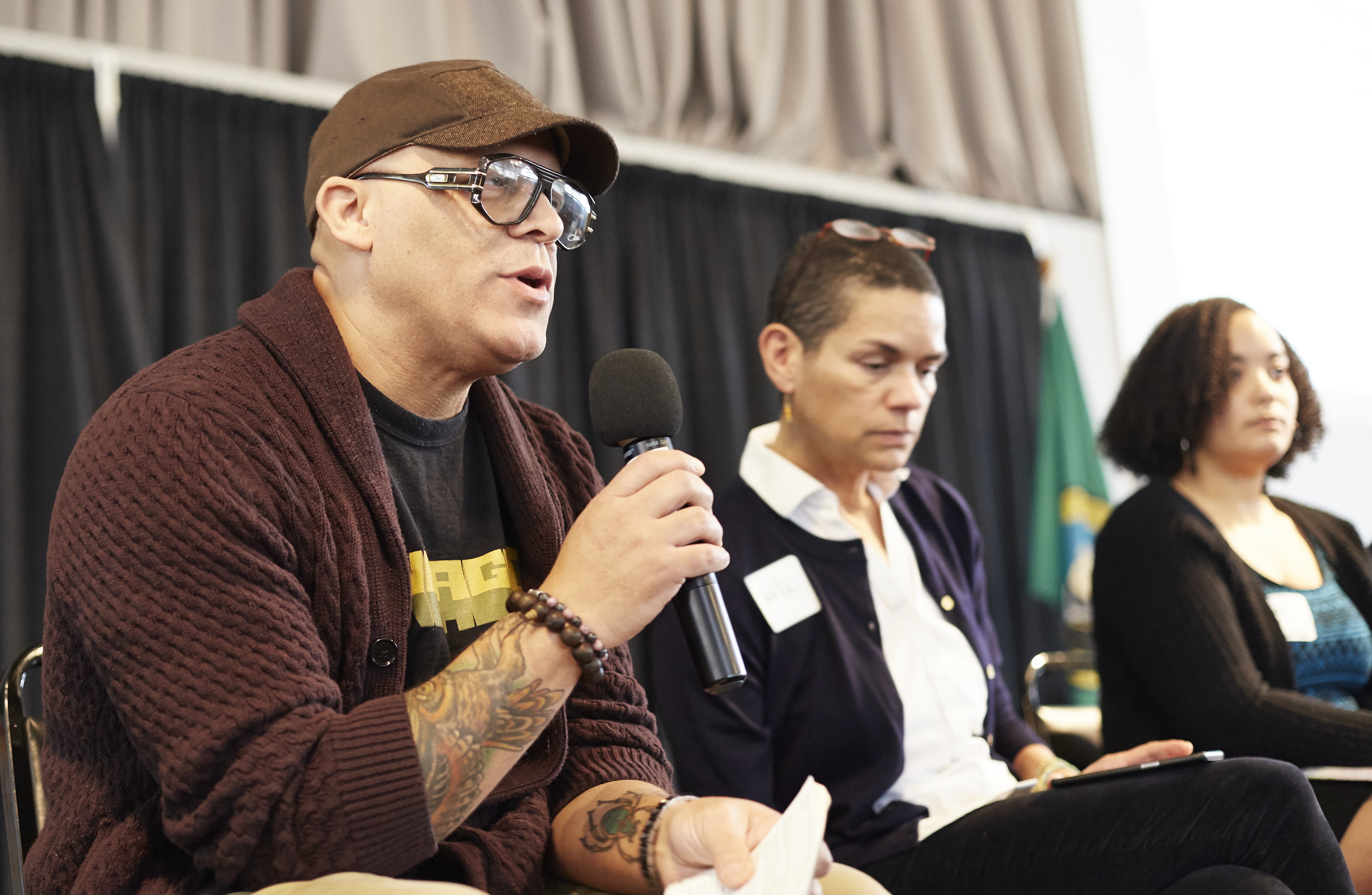 King County Best Starts for Kids, Road Map Project, United Way of King County, and Youth Development Executives of King County hosted this cross-sector dialogue with Dr. Shawn Ginwright about healing centered engagement, an alternative method of supporting youth who have undergone trauma. Attendees built relationships, learned from cutting-edge research, and reflected on how together we can promote healing at both the individual and community levels. Dr. Ginwright's most recent work focuses on how collective experiences such as racism, inequality, and poverty require a different and more collective approach to healing.
Dr. Ginwright is a leading national expert on African American youth, youth activism, and youth development, and is associate professor of education in the Africana Studies Department and senior research associate for the Cesar Chavez Institute for Public Policy at San Francisco State University.
Following a networking breakfast and Dr. Ginwright's speech, attendees participated in a dialogue with colleagues from different sectors about how to apply the idea of healing-centered engagement to our collective work.
View the video of Dr. Ginwright's talk and the panel discussion
Posted in: Opportunity Youth , Social Emotional Learning