Remember the big Road Map Project goal?
The Road Map Project goal is to double the number of students in South King County and South Seattle who are on track to graduate from college or earn a career credential by 2020. We are committed to nothing less than closing the unacceptable achievement gaps for low-income students and children of color, and increasing achievement for all students from cradle to college and career.
Yes, that's right. That's the goal and it's achievable. However, there's a catch. We can only hit the goal if we say goodbye to practices that do not contribute to student success, meaning – in some cases – an end to "business as usual." We regularly need to reflect on results, and if we do not like what we see, then we have to shift strategy. It just makes no sense to just keep doing the same things over and over, year after year, if the results obtained are poor.
I'd like to mention a few areas where I see our region casting off "business as usual." Promising new approaches are replacing what had been long-standing "business as usual" practices. Here are a few notable examples:
Parent engagement as a serious strategy for supporting student success is building momentum across the region. The Kent School District is even analyzing the outcomes data on students whose parents are part of its rapidly expanding Parent Academy for Student Achievement This summer, all Road Map Project school districts sent teams of district, community-based organization and parent leaders to the Harvard Family Engagement Institute.
Vroom is reaching parents of babies and very young children and supporting them to be brain builders during everyday moments. This is an initiative of the Bezos Family Foundation, which is putting to work the brain development science discoveries coming out of the University of Washington I-LABS research.
Class offerings are beginning to change in our high schools so students can get the courses they need to be college-ready. Think about how important this is for the thousands of low-income students in the region who have a College Bound Scholarship waiting for them upon high school graduation.
Community colleges are improving course-placement policies for recent high school graduates by considering various facets of a student's record instead of relying only on the Compass test. More information, hopefully, will lead to better placement and ultimately to improved persistence and college completion rates.
Districts are implementing "early warning systems," which use data to identify and better serve students at risk of dropping out of high school.
Programs to help re-engage students who have dropped out of high school back into education and career preparation are expanding all over the region.
Districts, community-based organizations and Housing Authorities are constructing new partnerships to better serve students both in school and out.
These are but a few examples of how leaders are breaking away from "business as usual."
However, despite many examples of new approaches, massive challenges persist and the grip of the status quo remains considerable. A couple notable areas where we desperately need to depart from the old ways are outlined below:
The statehouse. Next legislative session must be different. We cannot continue on the same path and that was obvious even before the Supreme Court's "contempt" ruling. We need a new investment approach that spans cradle to college and that includes new revenue. We absolutely should not fund K-12 by cannibalizing early learning and higher education. Each stage of education is important, as is the health and housing safety net. We also need the new investment approach to bring a much sharper focus on gap-closing and innovation. "Business as usual" will prioritize political expediency – not the best interests of children.
Stronger "medicine" is needed to combat the deleterious effects of growing poverty. If we are going to close gaps for students in schools with high levels of concentrated poverty, we need to do business differently. The building leadership and instructional fundamentals have to be of the highest quality as do the after-school and summer programming. The school schedule should be one that best meets the needs of the students and their families. Research tells us we should change the school year schedule so we don't have the long summer break, which basically guarantees significant summer learning loss.
The "one size fits all" approach makes no sense when we know that children in poverty are often starting school behind their more affluent peers and need the extra time and support to catch up and excel. Teachers teaching in very high-poverty schools have a very special job and the system should acknowledge that. Right now, the "one size fits all" approach to teacher pay is a disincentive for the best teachers to teach our highest-need students. We can and should change that dynamic, and if we really care about students' success, we will.
Bottom line: It is time to break out of our old ways if they aren't helping boost student success. Next time you look at your results data, ask yourself if "business as usual" is working well for the students you serve. If not, make a change!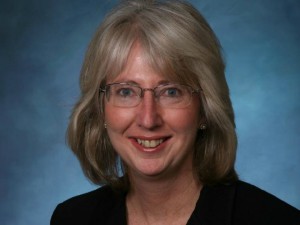 Mary Jean Ryan
Executive Director
Community Center for Education Results
Posted in: Other