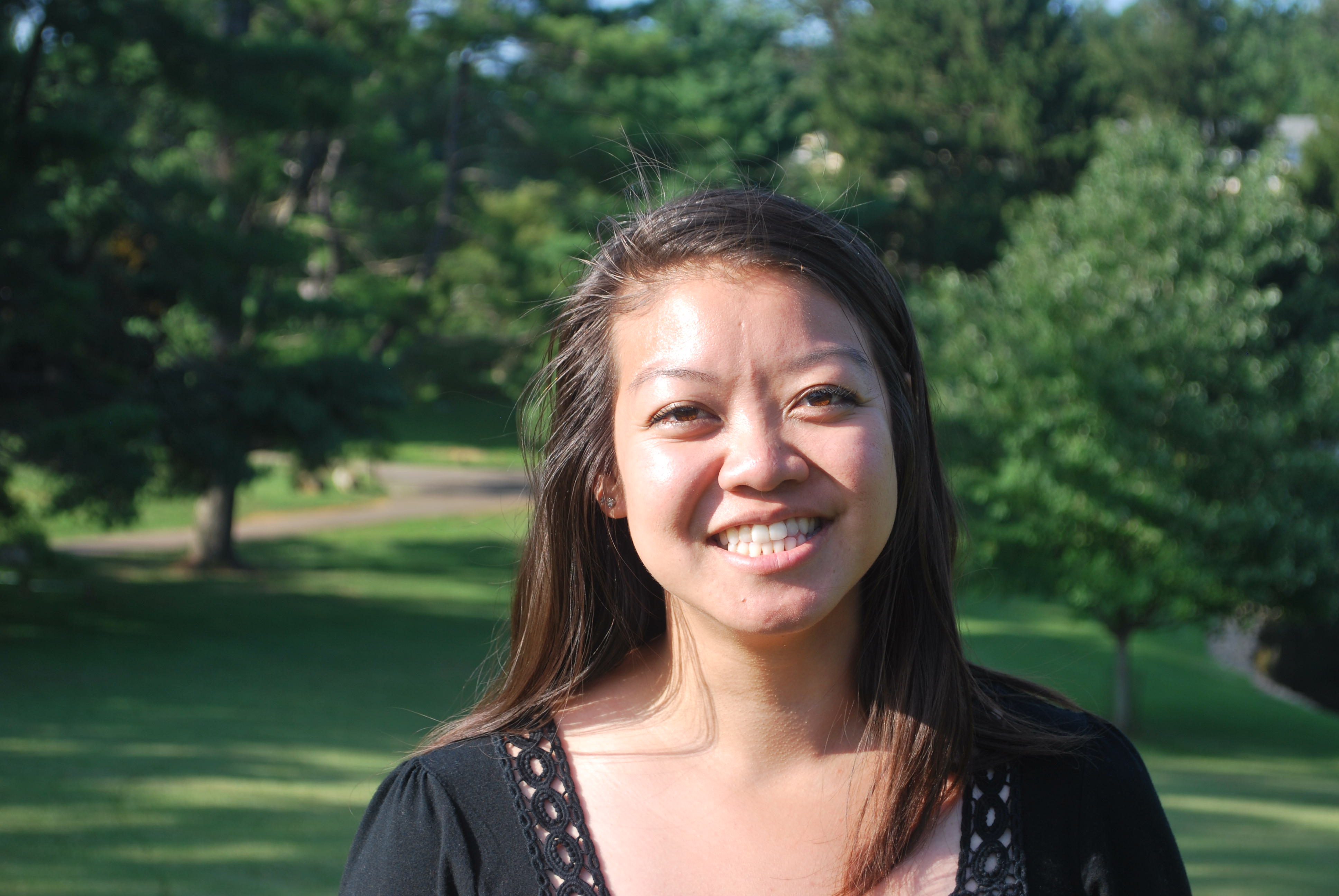 The Road Map Project Community Leadership Team provides visionary leadership and community accountability in guiding the Road Map Project to ensure the work is community led and conducted through a racial equity lens. Learn more about each of the members through this series.
Stephanie Ung is the Program Manager for the University of Washington GEAR UP Achievers, a program focused on building a college-going culture with students and their families in South King County. She was born and raised in southern California (Chumash territory) and currently resides on Coast Salish land and sea (Duwamish territory), known to many as Seattle, Washington. With a background as a community environmental educator, she knows that education is an important ingredient in the recipe for change on a local and global level. For self-care, Stephanie enjoys catching up with family, creating zines, making and eating delicious food with friends, and attending community events to stay engaged and connected.
1. In one sentence, how would you sum up your day-to-day work?
I am part of a dedicated team of folks and my role entails thinking creatively about education and being creative about communicating GEAR UP Achievers' purpose, supporting college student tutors for our South King County students, and broadening ideas about college/post-secondary.
2. What do you want people to know about the community or communities you are part of?
I want people to know that my communities have strengths, gifts, and struggles, both internally (among each other) and externally (with others outside of the community). In thinking about my cultural and ethnic heritages (Khmer, Filipinx, Chinese), my communities are made up of survivors of genocide, survivors of French colonization, resistors of Spanish colonization, refugees and immigrants to a country built on stolen land by stolen labor and forced to comply with the exploitation of the current economic system in order to survive, documented and undocumented, and we are rising up to speak for ourselves as we seek intergenerational connection.
3. Tell us about a time when an educator or educational experience made a big impact on you.
In 8th grade, my Science teacher, Mrs. Warren, invited me to apply to become part of the 8th grade Peer Mediator program where I would learn mediation skills and support my peers to move through conflict with one another. I was such a shy student that this terrified me (though I said yes), but her belief in my skills and value beyond academics was surprising. Teachers prior (and many thereafter) only commented or took notice of my academic achievement. Mrs. Warren highlighted a potential in me beyond academics, that I hadn't ever had pointed out to me before.
4. Tell us about one social justice advocate who has influenced the work you do/the causes you champion?
My community auntie, Bong Thyda Ros, has significantly influenced my involvement in the Khmer (Cambodian) community. She carries herself with such humility and compassion, and is so driven to amplify the voices of our most vulnerable in our community (elders, youth, folks experiencing homelessness, mental health issues, and more), while holding those in power accountable. She has steadfastly supported my ideas for community work, and encouraged me to build a team of peers to join me in uplifting our Khmer youth. Her optimism, enthusiasm, attention to detail, and get-it-done attitude are such gifts to our community and the world!
5. If you can make one immediate change to the education system, what would it be?
Prioritizing the present well-being of all students and families, staff/faculty, administrative staff, and community partners working in and with schools – emotionally, mentally, physically, and spiritually.
6. What excites you about being part of the CLT?
I really enjoy the diverse intersections of our work and passions in education; because systems-wide change must be cross-sector and draw upon multiple lenses, being part of the CLT means I get to exchange and learn from ideas that may be outside of my typical workplace bubble.
7. Finish this sentence: To me, anti-racism means…
actively resisting, critiquing, and challenging the values, norms, and functions of a society that prioritizes extraction, profit and accumulated wealth for the few white cis-gendered men over the well-being of the planet and lives of people and communities of color.
8. What was the last thing you read, watched, or listened to? Would you recommend it?
The last podcast episode I listened to was the 3-part series called "For the Love of the Mauna" on the "All My Relations" podcast, hosted by Matika Wilbur and Adrienne Keene. I would 100% recommend this. I would especially recommend this to folks who are not local residents of Hawaii and are considering getting on a plane to visit Hawaii anytime soon (read: maybe you shouldn't).
9. Where is your favorite place to go in the Road Map Project region (South Seattle and South King County)?
I live close to the Cedar River Trail and Gene Coulon Park. Any chance to be by the water, I'll take!
10. What is one of your most cherished family traditions?
I always love getting to share meals together.
11. What inspires you?
Mother Earth and her protectors; my sense of belonging to the earth, and the wonders and wisdom of nature.
Posted in: Community Leadership Team