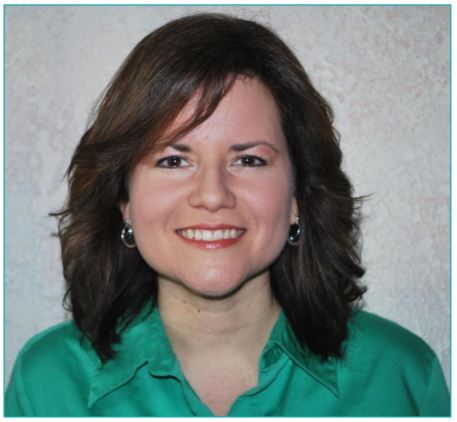 The Road Map Project recently announced its first-ever Community Leadership Team, a group that will provide visionary leadership and community accountability for improving education results and closing achievement and opportunity gaps. Over the next few months, you'll get to learn more about each of the 13 new members through this series
Mirya Muñoz-Roach serves as Chief Program Director for the Society of St. Vincent de Paul of Seattle/King County. She was born and raised in Puerto Rico, is bilingual and bicultural, and brings 25 years of experience, knowledge and skills organizing, working with and advocating for communities of Latino/Hispanic origin. She holds a master's from Seattle University and a bachelor's in business administration and human resource management from the University of Florida. Mirya met her husband Peter, a native Seattleite, almost 30 years ago in Michigan while he was serving in the Coast Guard. Together they have three daughters ages 25, 20, and 15.
1. In one sentence, how would you sum up your day-to-day work?  
One moment I am engaged in community work, on the ground, listening, and responding to needs, the next moment I am engaged in high-level conversations around equity, partnerships, systems alignment, and budget discussions through various committees and board participations.
2. What do you want people to know about the community or communities you are a member of? 
Our Latino community lives in fear. Many undocumented parents have children born in this country and who attend our schools. These are good people whose prior circumstances and struggles led them to seek the American dream for their own children. They work hard, sometimes two or three jobs at a time. Due to our economic reality, especially when it comes to housing affordability, these parents end up living in South King County, but traveling for over an hour by bus to their minimum-wage jobs. They are not at home as much to support their children with homework. Sometimes parents' own levels of literacy can be a barrier.
3. Tell us about a time when an educator or educational experience made a big impact on you.
Centro Rendu's on-the-ground work with families lead to a level of trust that allow parents the freedom to engage openly and honestly to ask for help and for new ideas to support their children. This openness helps to propel parents to access new opportunities for learning which in-turn builds their own capacity for becoming more authentically engaged in their children's education. Eventually becoming co-educators and partners with the school and teachers.
4. Who's your favorite social justice advocate, living, dead or fictional?
Rosalie Rendu co-founder of the Society of St. Vincent de Paul and patron of our Latino Center. Rosalie Rendu believed in charity and justice. Her words: "Hunt down Poverty!" She served the poor, advocated for them, and created pathways for self-sufficiency. She also reached out to the wealthy and engaged the politicians to create just laws and during a turbulent time in the history of France.
5. If you can make one immediate change to the education system, what would it be?
I would invest in educational programs for parents and families, to help build their capacity to be more equitably equipped to contribute to the educational process. I would also invest in programs that bring parents and teachers to engage as learners together and to build community.
6. What are your hopes for the Community Leadership Team?
That we can elevate the voice in the region on behalf of the communities we serve, and encourage larger investments in our region.  We must be bold and creative, that our collective voice be able to impact policy to help address the challenges faced within the opportunity gap.
7. Finish this sentence: Equity is…
…each person speaking their truth, receiving what they need, and having access to lead.
8. What was the last thing you read, watched or listened to? Would you recommend it?
The movie, "Lion." Powerful! I recommend it. The bond of family is forever; it holds our deepest identity.
9. Where is your favorite place to go in the Road Map Project region (South Seattle and South King County)? 
Kona Kai Restaurant in Kent. That's where I first learned about the Road Map Project, through Anthony Shoecraft, who was the community engagement lead for the Community Center for Education Results at the time. We shared a meal together.
10. What is one of your most cherished family traditions?
Dancing and singing together and putting a performance together for each other and my parents (like a talent show). Parents can be your BEST audience! Being silly brought us closer.
11. What inspires you?
True listeners, relational people, good music, deep thinkers,and action-oriented people.
Posted in: Community Leadership Team