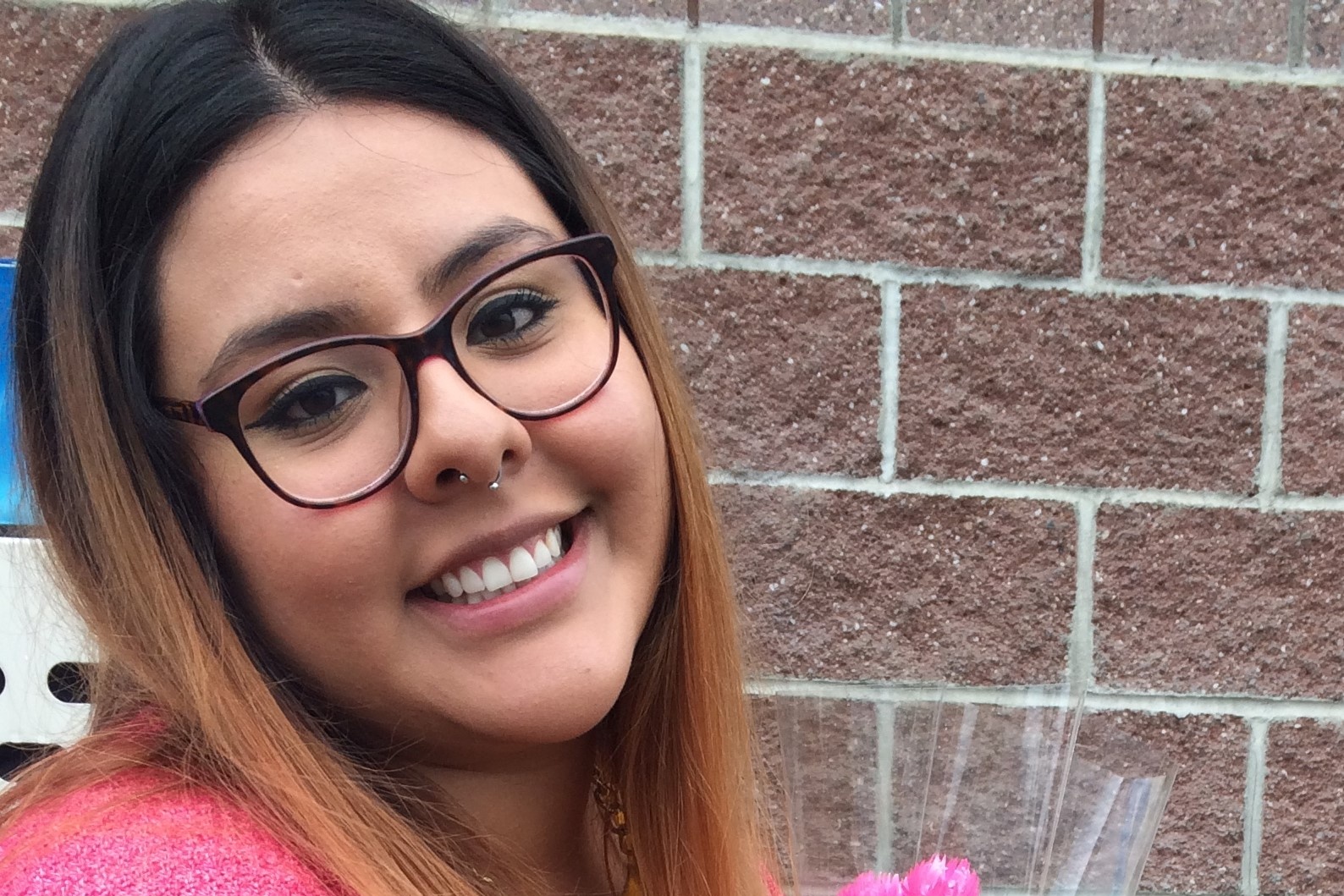 The Road Map Project recently announced its first-ever Community Leadership Team, a group that will provide visionary leadership and community accountability for improving education results and closing achievement and opportunity gaps. Over the next few months, you'll get to learn more about each of the 13 new members through this series.
Larissa Reza Garcia grew up in South King County. She works with young people—particularly underrepresented immigrant youth and families—to connect them to opportunities, within the education and reengagement system.
1. In one sentence, how would you sum up your day-to-day work?  
Doing many things at the same time and never feeling like I have accomplished anything.
2. What do you want people to know about the community or communities you are a member of? 
I come from the beautiful, resilient people of Boulevard Park.
3. Tell us about a time when an educator or educational experience made a big impact on you.
I have been fortunate to cross paths with many educators that have made a big impact on my life, one of those people being Dr. Pittman. Dr. Pittman is a professor at UW and always encouraged us to talk to her because she wanted to get to know us. I remember scheduling a meeting with her and telling her my story. It honestly was the most liberating conversation I have had in my life. I remember Dr. Pittman quoting James Baldwin in the end of our conversation; she told me, "Larissa, your crown has been bought and paid for. All you have to do now is wear it."
Ever since then that's exactly what I have been doing.
4. Who's your favorite social justice advocate, living, dead or fictional?
Oooo… I have many! One of them would for sure have to be Carmelita Torres. Carmelita Torres was a maid who would continuously make the journey from Cuidad Juarez to El Paso. Unfortunately, during this time, the U.S was spraying down Mexican folks with pesticide. One day Carmelita had enough and said no more and the Bath Riots began. Carmelita exemplifies the power young women of color hold and the change they can create.
5. If you can make one immediate change to the education system, what would it be?  
ETHNIC STUDIES AT ALL SCHOOLS.
6. What are your hopes for the Community Leadership Team?
My hope for the Community Leadership Team is to work with like-minded people and push for systemic change in South King County that will have a positive impact on young people and their families.
7. Finish this sentence: Equity…
…is an action. Something we should always be working continuously toward to achieve.
8. What was the last thing you read, watched, or listened to? Would you recommend it?
The last thing I read was the Willie Lynch letter. Definitely recommend it especially if you do not understand why the identities of black and brown folks are political.
9. Where is your favorite place to go in the Road Map Project region (South Seattle and South King County)?
My favorite place to go to in the Road Map Project region would definitely have to be White Center. They have the best taco truck in South King County, Taqueria La Fondita. And El Castillo is up the road where you can buy delicious pan dulce.
10. What is one of your most cherished family traditions?
My most cherished family tradition is Noche Buena. It's the day before Christmas where my whole family gets together and celebrates one last Posada. We eat, sing, and open presents.
11. What inspires you?
Young people, especially young people who have been pushed out of traditional school settings. They are telling us what doesn't work in a traditional school setting and what needs to be changed. We need to start listening and learning from them.
Posted in: Community Leadership Team