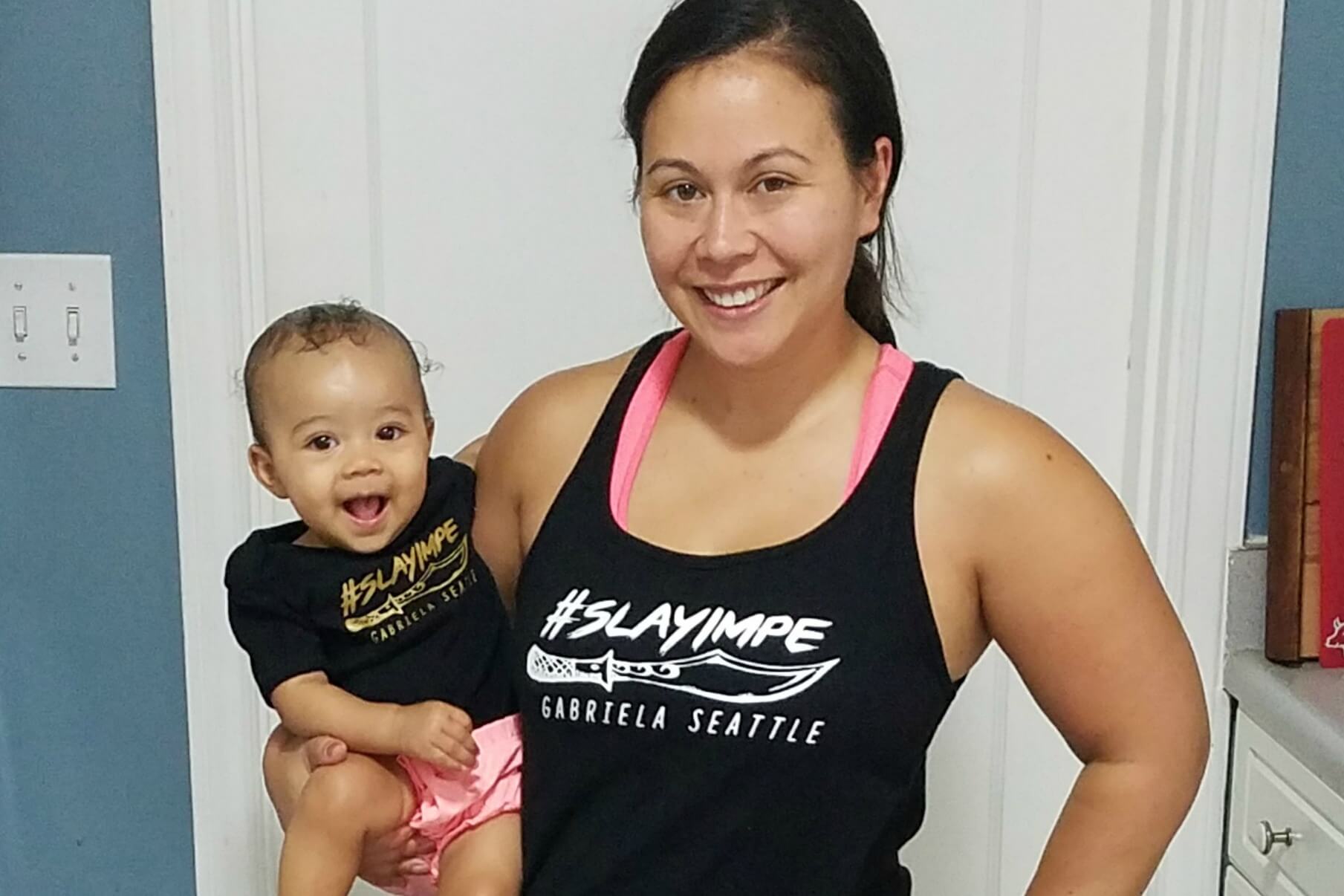 The Road Map Project recently announced its first-ever Community Leadership Team, a group that will provide visionary leadership and community accountability for improving education results and closing achievement and opportunity gaps. Over the next few months, you'll get to learn more about each of the 13 new members through this series.
Karly Feria is a college and career access professional in Highline Public Schools and a grass-roots community organizer for the human rights of Filipinos with Gabriela-Seattle and Bayan Pacific Northwest.
1. In one sentence, how would you sum up your day-to-day work?  
Building systems and support to ensure all students at Tyee High School graduate college-and-career ready.
2. What do you want people to know about the community or communities you are a member of? 
When I think about the Filipino community, I wish people know we are a people who come from a rich history of resilience and revolution.  This passage from Carlos Bulosan's poem, "If You Want to Know Who We Are," sums it up beautifully: "We are the vision and the star, the quietus of pain; we are the terminals of inquisition, the hiatuses of a new crusade; we are the subterranean subways of suffering; we are the will of dignities; we are the living testament of a flowering race. If you want to know what we are — WE ARE REVOLUTION!"
3. Tell us about a time when an educator or educational experience made a big impact on you.
An educational experience that was foundational for me happened when I was in college and took a course on multicultural literature. I had never, up until that point, read books in school by authors who reflected me and my experience in the world. It was an extremely empowering experience for me, which is why I often make book recommendations to the students I work with — I want them also to see that the world of words, books, literature belongs to them too and can be used as a tool to change, move, inspire, and transform.
4. Who's your favorite social justice advocate, living, dead or fictional?
There are many social justice advocates and revolutionary heroes and sheroes who I draw strength and inspiration from. One in particular is Maria Lorena Barros (Philippines, 1948-1976). She not only organized many others in the fight for justice, but she put her life (figuratively and physically) on the line for her beliefs. She was a fierce revolutionary leader for the Filipino people who continues to inspire me today.
5. If you can make one immediate change to the education system, what would it be?
I would change budget disbursements to happen through an equity lens rather than an equality lens.  Schools with greater needs (with high numbers of English-language learners, special education students, low-income students, first-generation college students, etc.) should be allocated more funds to provide wrap-around services for students based on amount of need — not the total number of students registered.
6. What are your hopes for the Community Leadership Team?
My hope is that we can champion equitable change across the region for the benefit of students.
7. Finish this sentence: Equity is…
… when all students receive what they need to develop their full potential; when systems in place no longer predict the success or failure of a student based on racial, social, economic, or cultural factors.
8. What was the last thing you read, watched or listened to? Would you recommend it?  
The last book I read was Octavia Butler's "Kindred" — and yes, I would recommend it.
9. Where is your favorite place to go in the Road Map Project region (South Seattle and South King County)?
My favorite place to go in South King County is home. I'm a resident of South King County, and home to me is where my partner and my daughter are. It is a place where I feel safe and loved.
10. What is one of your most cherished family traditions?
Every year before the start of the school year my family gets together (often for activities like camping or spending time on the water). This has become increasingly important since my family is spread across California, Nevada, and Washington, and this is a dedicated time that we all take to spend together.
11. What inspires you?
I am inspired when I see youth empowered, when they step into positions of leadership, when they take action for what they believe to be right, and when they find their voice.
Posted in: Community Leadership Team