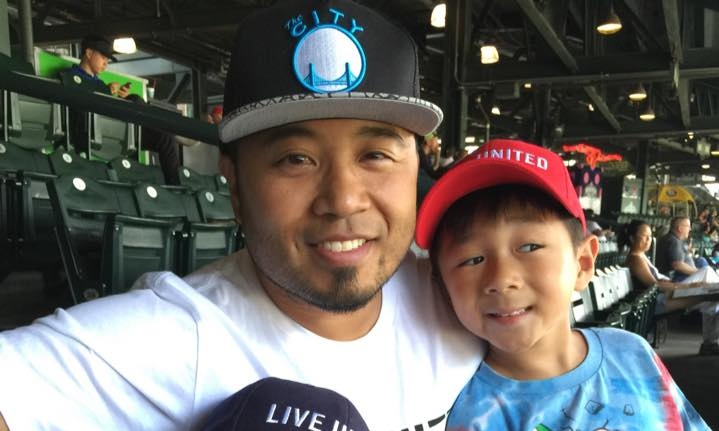 The Road Map Project recently announced its first-ever Community Leadership Team, a group that will provide visionary leadership and community accountability for improving education results and closing achievement and opportunity gaps. Over the next few months, you'll get to learn more about each of the 13 new members through this series.
Greg Garcia has worked with youth and communities of color for more than 20 years, including serving as Executive Director of Washington Asian Pacific Islander Community Services. He currently serves as the Supporting Youth Community Impact Manager for United Way of King County.
1. In one sentence, how would you sum up your day-to-day work?
As a community impact manager, I look for programs doing the right work and make sure they are the real thing and having real impact.  I also help create the next funding strategies for United Way's youth centered work.
2. What do you want people to know about the community or communities you are a member of?
We, people of color, are an asset and not a deficiency or a "problem" to fix/remedy. On a more personal note, I identify as Filipino American and I also kick it with a bunch of people from the local hip hop community.
3. Tell us about a time when an educator or educational experience made a big impact on you.
In college, I took ethnic studies classes, mainly Asian American Studies.  It was there that I learned the history of my culture and contributions that my fellow Filipino Americans and other People of Color made to American society. It was mind-blowing because I had no previous knowledge. I read Carlos Bulosan's "America is in the Heart" and immediately became hungry for "the other side of the story." From these stories, I was able to fill a hole in my identity that I didn't even know existed until then. I wish I had learned all of this in elementary school, not college.  These experiences pushed me into community work, advocating for racial equity and cultural/ethnic education in schools.  I do what I do because I don't want my kids or anyone else's kids to have to go through what people of color go through in mainstream American schools.
4. Who's your favorite social justice advocate, living, dead or fictional?
In no apparent order (and yes I know I'm cheating because I'm including more than one): Huey P. Newton, Phillip Veracruz, Larry Itliong and Uncle Bob Santos because he taught me that there's multiple battle fronts to this struggle and that you have to learn how to be inclusive at the same time you're fighting.  Favorite fictional character would be Ryu from Street Fighter 2.
5. If you can make one immediate change to the education system, what would it be?
Add cultural/ethnic education for all youth, including white youth, starting in elementary school.
6. What are your hopes for the Community Leadership Team?
To represent the community and to make recommendations that will impact the leadership of Road Map project.
7. Finish this sentence: Equity is…
… only the finish line. Racial justice is the pathway to racial equity.
8. What was the last thing you read, watched or listened to? Would you recommend it?
"Game of Thrones." Is it bad that I'm rooting for the White Walkers?  I would recommend it because the struggle for power that is alluded to in the show is similar to the issues we face in our society, minus the dead people walking around.
9. Where is your favorite place to go in the Road Map Project region (South Seattle and South King County)?
Downtown Renton, Coulon Park, Seward Park, Seafood City in Southcenter Mall!
10. What is one of your most cherished family traditions?
Just hanging out at home with my family, celebrating the holidays with extended family, and cooking certain Filipino dishes for said holidays.
11. What inspires you?
Our young people.
Posted in: Community Leadership Team