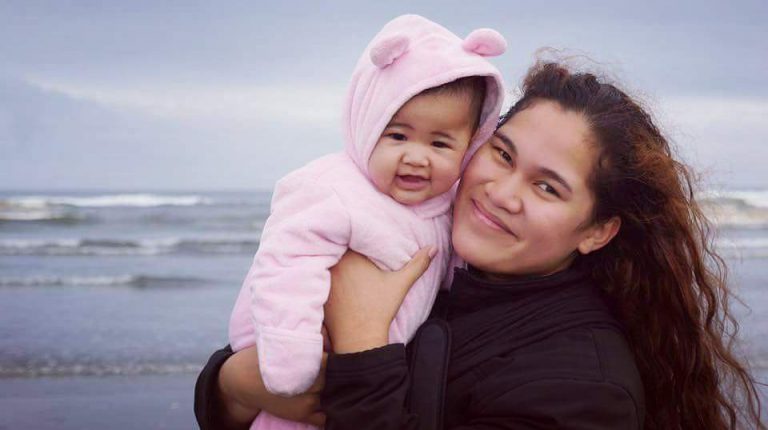 The Road Map Project recently announced its first-ever Community Leadership Team, a group that will provide visionary leadership and community accountability for improving education results and closing achievement and opportunity gaps. Over the next few months, you'll get to learn more about each of the 13 new members through this series.
Freda Crichton grew up in the White Center neighborhood and is a proud alum of the Year Up program. Her passion is working with and helping youth who have not had it easy in life. After studying at Seattle Central, she committed to a year of AmeriCorps service as a High School Student Success Coach. Freda is now a Peer Connector with ReConnect To Opportunity King County, where she connects 16-24 year olds who have dropped out or are at-risk to an education program to so they can complete their GED or high school diploma. She also helps them find employment. Freda is a martial artist and can sing in Vietnamese.
1. In one sentence, how would you sum up your day-to-day work?
I look for opportunities to attend community events or discussions, and I enjoy taking my daughter with me so she can see the beauty in the diversity of our world today.2. What do you want people to know about the community or communities you are a member of? I want people to know that our communities are so much more than its reputation of just "the ghetto" To us, it is HOME and we do not want to move to find change. Change should find us.
3. Tell us about a time when an educator or educational experience made a big impact on you.
Graduating high school was the game changer in my life and it was all thanks to a Marine Corps recruiter and my martial arts instructor at the time.
4. Who's your favorite social justice advocate, living, dead or fictional?
Martin Luther King, Jr., who fought for civil rights. He is a shining example of how powerful one voice can be and the power of non-violence.
5. If you can make one immediate change to the education system, what would it be?
I would get rid of discipline (out and in school suspension) and I would also not have any security or officers on schools' campuses. I would also ban the words "I can't" from being said in school.
6. What are your hopes for the Community Leadership Team?
My hope is for the team to help guide the Road Map Project work and truly increase graduation rates.
7. Finish this sentence: Equity is…
…fairness for all. It is knowing that there is not one size fits all. Everyone has different needs and have to be met where they are at. They cannot be expected to get to a certain place in order to receive the support they need.
8. What was the last thing you read, watched or listened to? Would you recommend it?
"The Absolutely True Diary of a Part-Time Indian" by Sherman Alexie. Yes, I definitely recommend it.
9. Where is your favorite place to go in the Road Map Project region (South Seattle and South King County)?
White Center because it is home. I love going to different lakes and parks as well.
10. What is one of your most cherished family traditions?
Gathering once a week as a family in a circle and each person has to say what they are thankful for.
11. What inspires you? 
Cultures, people, music, poetry, and art.
Posted in: Community Leadership Team