Now hiring: Special Advisor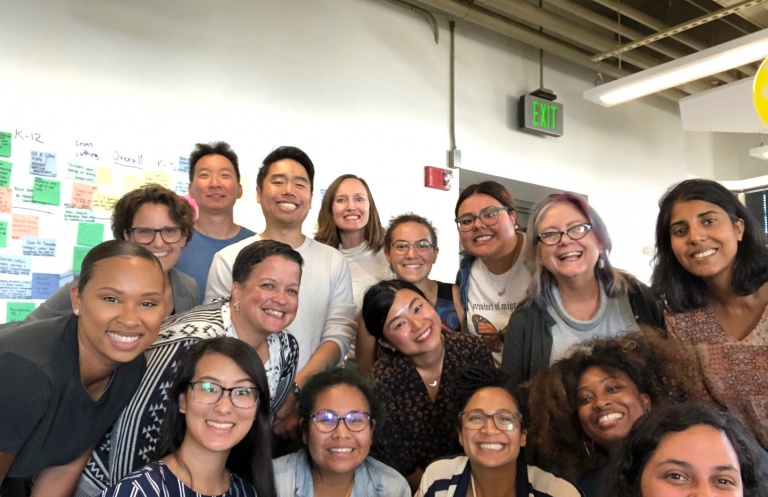 The Community Center for Education Results (CCER), which supports the Road Map Project initiative, is seeking a Special Advisor with a successful track record to support two executives and manage dynamic projects for two work streams. This position will be an integral part of synchronizing two work streams and a diverse team committed to leading with race and working to support community efforts and individuals with a focus on children, families, and racial equity.
This is a great opportunity for someone who enjoys working in an administrative capacity, providing project management support, and being a member of a committed team tackling complex work. The Special Advisor will report to the Senior Director of Community and Family Engagement (CaFE Team) while working closely with the Senior Director, Strategy for Racial Equity Impact, the broader CCER team, and Road Map Project community partners.
ABOUT CCER AND THE ROAD MAP PROJECT
CCER is a 501(c)(3) nonprofit organization established in 2010 to staff and support the Road Map Project—a cradle-through-college initiative to boost student success in South King County. Through multisector collaboration with hundreds of organizations and individuals, the Road Map Project aims to increase equitable policies and practices in education systems to eliminate opportunity gaps, and for 70 percent of the region's students to earn a college degree or career credential by 2030.
RESPONSIBILITIES
Support with scheduling, correspondence management and other projects as assigned.
Support and manage financial processes including reimbursements, invoices, reconciliations, and approvals.
Input data into internal contact management system and act as a super-user.
Provide administrative support to including scheduling meetings, researching, editing, and producing materials such as reports, handouts, graphics, and presentations in coordination with internal staff and external partners and other duties.
Act as a point of contact and liaison with internal and external partners.
Assist with or prepares project implementation steps and documentation as appropriate.
ATTRIBUTES OF A SUCCESSFUL CANDIDATE
Demonstrated personal commitment to anti-racism work, and a detailed understanding of the challenges and barriers faced by communities because of, and not limited to race, ethnicity, class, ability, immigration status, gender, and their intersections.
A minimum of 2 years of experience providing administrative support and managing projects for individuals and teams. Commensurate alternative experience will be considered.
Comfort working in a dynamic, changing environment and the ability to anticipate needs and find creative solutions.
Extremely organized with attention to detail and the ability to track assignments effectively.
Ability to balance multiple responsibilities – while remaining curious towards innovation and transformation.
Ability to work independently as well as collaboratively.
Willingness to take initiative to get the job done and improve processes along the way.
Effective communicator in a business setting, including professional phone manner, excellent written and verbal communication skills.
Strong knowledge of Microsoft Suite (Word, Outlook, PowerPoint, and Excel), Adobe Acrobat and record-keeping; familiarity with or ability to learn contact management system (SalesForce or similar).
Interested individuals who are reflective of the communities in our region and are from the Road Map Project region are strongly encouraged to apply.
LOCATION
Our office is in Pacific Tower at 1200 12th Avenue South, Suite 701 Seattle, WA 98144, but we are currently working remotely. There may be infrequent need to travel locally to support meetings and events.
COMPENSATION AND BENEFITS
The salary for this position is $70,000 annually. Excellent benefits package, including health, vision, dental and life insurance as well as a 401k plan with employer match. CCER is an equal opportunity employer.
CLOSE DATE
Interested applicants should submit the following materials no later than 5:00 PM PST on Sept. 15, 2021.
TO APPLY
Email jobs@ccedresults.org
Subject Line: "Special Advisor [Your Last Name]"
Body of email: Include where you learned about this position
Attachments:

Cover Letter
Resume or CV