Now Hiring: School Improvement Facilitator (Elementary School)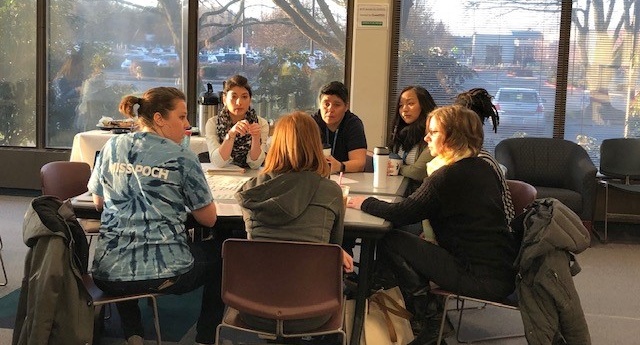 The Opportunity
Community Center for Education Results (CCER) is a 501(c)(3) nonprofit organization established in 2010 to staff and support the Road Map Project—a collective impact initiative to improve student achievement from cradle through college and career in South King County.
CCER is recruiting an Improvement Facilitator for the Road Map Project region's Local Improvement Networks (LIN) initiative. Local Improvement Networks bring together districts, schools, and community service providers to improve educational outcomes for low-income students and children of color. The core tenet of this work is that through collaborative efforts that focus on divergent thinking, alignment of resources, and shared, continuous learning, results will increase for young people.  Our work is committed to greater success for children in math and social and emotional learning and increased capacity for parents, educators, and program providers to help young people.
Responsibilities
Facilitate school teams and community service providers meetings that involve problem-solving, strategy development, data use, and use of continuous improvement tools to improve short and long-term outcomes
Establish and cultivate meaningful relationships with school staff and community partners to support collaborative work toward common goals.
Help school teams and community service providers use qualitative and quantitative data to identify areas of strength and challenges.
Identify best practices and effective tools within schools and develop mechanisms to communicate and disseminate learnings across schools.
Write reports that capture progress that can be shared with funders, school district leaders, and other policymakers.
Attributes of a successful candidate
A combined total of 7 years' demonstrated success working with: elementary public schools to build school staff capacity to improve outcomes; and b) community-based initiatives (preferably locally led).
Proven track record in providing feedback to build capacity and capabilities to reach desired results.
Commitment to supporting local ownership of strategies and outcomes for young people.
Ability to use multiple types of data sources to assess progress, create learning, and establish helpful targets and milestones.
Demonstrated personal commitment to anti-racism work with an understanding of the challenges and barriers faced by communities concerning race, ethnicity, class, ability, immigration status, and gender—and their intersections.
Demonstrated project management and event coordination skills, including the ability to thrive in a fast-paced, collaborative work environment, take initiative, respond to shifting priorities, communicate changes and progress clearly, multitask, and meet deadlines.
Excellent written and oral communication skills, including experience and interest in developing and delivering presentations.
High level of proficiency using Microsoft Office and Google Drive.
Location
Our office is in the Pacific Tower at 1200 12th Avenue South, Suite 701 Seattle, WA 98144. Local travel required. This job requires setting up and attending school meetings throughout South King County and the candidate will need to provide their own transportation. Mileage reimbursement is provided.
Compensation and benefits
The salary range for this position is $75,000 to $90,000 annually, depending on experience. We offer a comprehensive benefits package. CCER is an equal opportunity employer.
Close date
Preferred application deadline is 5:00 PM Pacific Time on Tuesday, March 24. The position will remain open until filled. No phone calls, please.
To apply
Email: jobs@ccedresults.org
Subject line: "School Improvement Facilitator- Your Last Name"
Cover letter and resume
Personal racial equity statement (maximum 300 words): the purpose of this statement is to identify candidates who have professional skills, experience and/or willingness to engage in activities that would enhance organizational and educational equity
To stay up-to-date on CCER job openings, follow us on LinkedIn.