Now hiring: Executive Assistant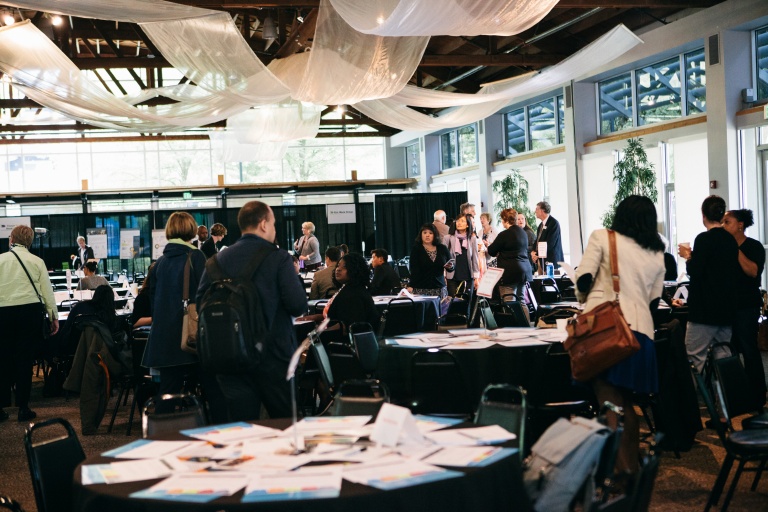 The Opportunity
The Community Center for Education Results (CCER), which supports the Road Map Project initiative, is recruiting for an Executive Assistant with a successful track record supporting executive-level staff and managing dynamic projects. The Executive Assistant will join a small collaborative team in a fast-paced environment and will provide direct support to CCER's Executive Director and several other executives as needed. This position will support the execution of the organization's top priorities and contribute to the effectiveness of the entire CCER team. This is an excellent opportunity for someone who enjoys problem solving, working in an administrative capacity, balancing competing priorities, and being a member of a busy team tackling complex work. The Executive Assistant will report to the Executive Director while working closely with the broader CCER and Road Map Project teams.
The current Executive Director will be transitioning out of her role in late 2019/early 2020. As this shift occurs, the Executive Assistant will begin reporting to the new Executive Director while helping to facilitate a smooth transition.
About CCER and the Road Map Project
CCER is a 501(c)(3) nonprofit organization established in 2010 to staff and support the Road Map Project—a cradle-through-college initiative to boost student success in seven King County, Washington school districts: Auburn, Federal Way, Highline, Kent, Renton, (South) Seattle, and Tukwila. Through multisector collaboration with hundreds of organizations and individuals, the Road Map Project aims to increase equitable policies and practices in education systems to eliminate opportunity gaps, and for 70 percent of the region's students to earn a college degree or career credential by 2030.
Responsibilities
Manage the Executive Director's dynamic and complex calendar and schedule requests, employing exceptional time management skills and timely, courteous communication with CCER team members, community members, funders, and education and government leaders.
Provide administrative support to the Executive Director and other executives as needed to facilitate the flow of work with CCER staff and external partners including developing processes and brainstorming solutions.
Provide document creation support to the Executive Director and other executives, including drafting, researching, editing, and producing materials such as reports, handouts, graphics, and presentations in coordination with internal staff and external partners.
Support and manage meetings and events including correspondence, invitations, materials, logistics, greeting guests, and processing meeting minutes.
Support the development and implementation of various projects and initiatives in a collaborative manner for effective internal communications.
Other duties as assigned.
Attributes of a successful candidate
Demonstrated personal commitment to anti-racism work, and a detailed understanding of the challenges and barriers faced by communities because of, and not limited to race, ethnicity, class, ability, immigration status, gender and their intersections.
A minimum of 3-5 years of experience providing executive-level administrative assistance, managing projects and supporting team members in a fast-paced office environment with shifting priorities.
Strong and verifiable computer skills including Microsoft Office 365 suite, IOS operating system, Adobe Acrobat, record-keeping, and digital research.
Proactive, deadline-driven self-starter who works well independently and on teams.
Track record of successfully managing competing priorities using creativity, judgement and discretion.
Ability to anticipate needs and find creative solutions.
Excellent verbal and written communication skills.
Ability to be flexible in a dynamic environment where there is a sense of shared leadership and responsibility.
Knowledge of or interest in education issues ranging from early learning through higher education.
Ability to attend local out-of-office meetings occasionally.
Location
Our office is located in the Pacific Tower at 1200 12th Avenue South, Suite 701 Seattle, WA 98144. There may be infrequent need to travel locally to support meetings and events.
Compensation and benefits
The salary range for this position is $55,000 to $65,000 annually, depending on experience. Excellent benefits package, including health, vision, dental and life insurance as well as a 401k plan with employer match. CCER is an equal opportunity employer.
Close date
Application deadline is 9:00AM (Pacific Time) on July 8, 2019, but position will remain open until filled.
To apply
Email: jobs@ccedresults.org
Subject line: "Executive Assistant [Your Last Name]"
Body of email: Include where you learned about this position
Attachments: Cover letter and resume
To stay up-to-date on CCER job openings, follow us on LinkedIn.